PICTURE: A Few Thoughts On UCLA's Flooded Pauley Pavilion
A broken water main on the campus of UCLA flooded the gymnasium floor of the legendary Pauley Pavilion with over 10 million gallons of water.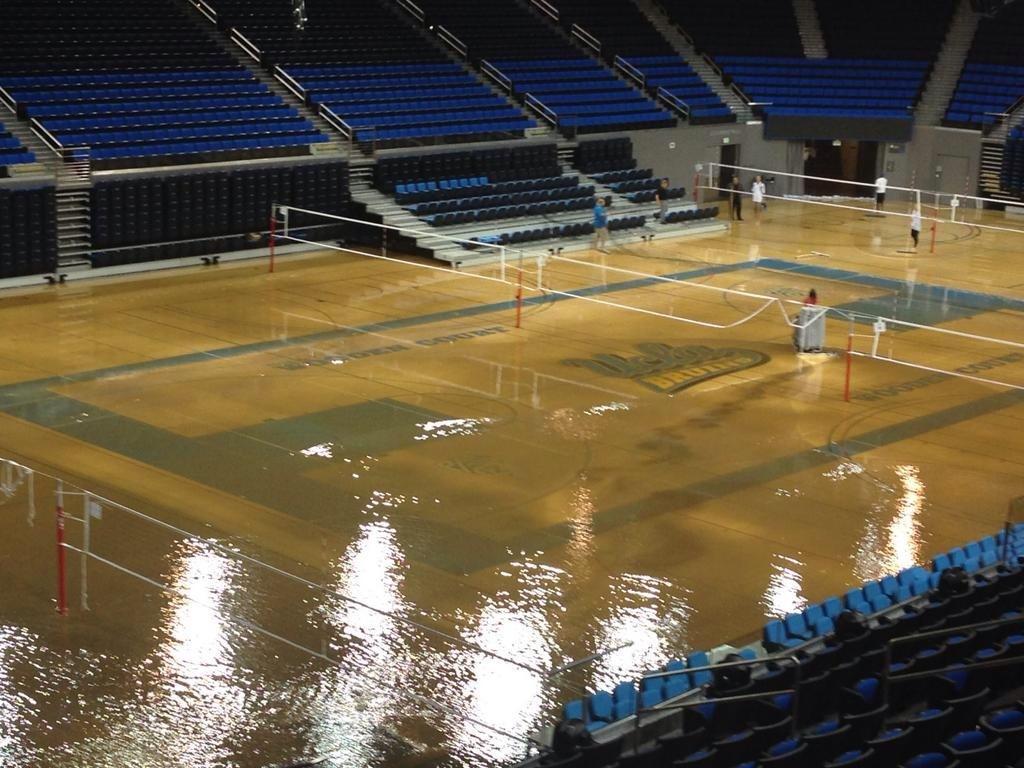 Here are a few thoughts:
More like U-sea-LA, amirite?!
Talk about court storming.
Pau-leak Pavilion
They probably could've prevented this leak by covering their pipe with a Trojan.
Bump, wet, spike.
This is why college hockey doesn't work in southern California.
Beach volleyball has been delayed due to high tide.
Yesterday was the 15-year anniversary of the release of Deep Blue Sea. UCLA went to extreme lengths to celebrate.
UCLA Ruins
Pauley Pavilion was robbed by Home Alone's Wet Bandits.
Time to sub in the white guys for mop-up duty.
• • •
This post was created by Austin. You can follow him and his jokes on Twitter: @TheAHuff
Also, for up-to-the-minute sports jokes, follow Korked Bats on Twitter: @KorkedBats