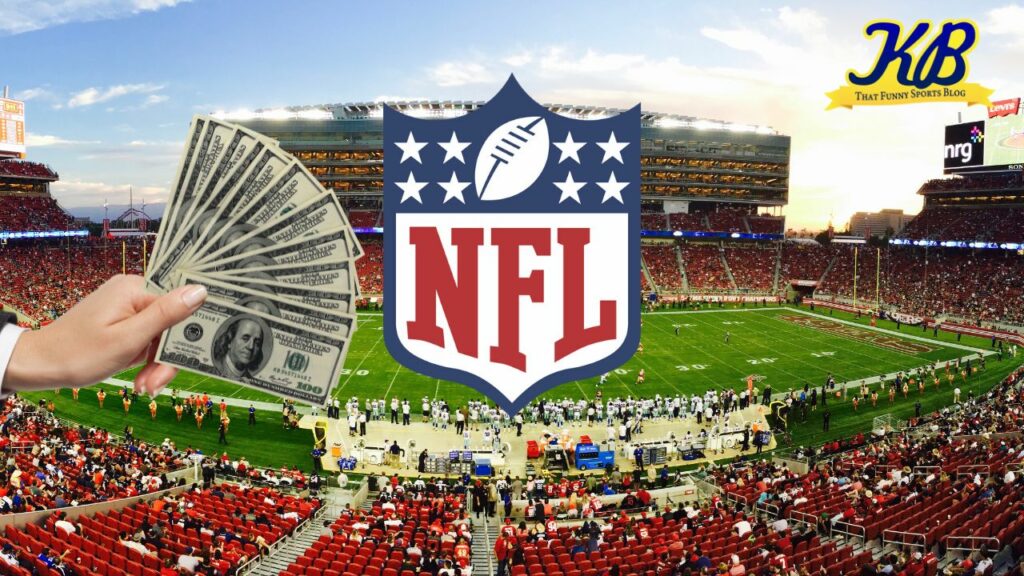 I continue to get burned by the late games, maybe I'll avoid them this week.*checks schedule* Never mind, we're willing to get burned again. Despite losing the late games we went 5-2 last week, keeping the fire going another week. Just in time for it to get cold, too.
Across the country, it's election week so we're going to run with that theme today. Looking at the ballot, we've got some heavy favorites that are basically running unopposed, so my confidence is high. We'll be backing a lot of favored incumbents this week. We've been doing the research and reading the polls like Nate Silver and there's simply no way this thing goes wrong. They say you shouldn't show your ballot or talk about who you're voting for. Humbug I say! Here are all my picks on the ballot and which campaign we expect to extend even longer.
Green Bay Packers @ Detroit Lions Line: GB -3.5
Green Bay has been bad this year, but not Detroit Lions bad. It's been a while since Detroit has had a defense they could hang their hat on. Probably since the days of Suh. Those days are long gone and after seeing a bad defense year after year, we've now seen the worst it's been. There's no hope in sight. They just traded away their most talented player in TJ Hockenson for next to nothing. And they sent him to an in-division foe who's about to make a playoff run. Even when they end up with the number one pick in the draft, the Lions are still going to be left with several holes to fill. This team is so bad that even a broken Aaron Rodgers should be able to walk away with a win this week. Just like Dak reportedly picked to make his return against the Lions, Rodgers has this game circled on his calendar as one where they'll start turning it around. And he's right. It may not be pretty, but I have little to no faith in the Lions at this point. Don't consider this as a sign that the Packers are about to make a run. They aren't. You just can't lose to this team.
Pick: GB -3.5 Packers 27 Lions 23
Los Angeles Chargers @ Atlanta Falcons Line: -2.5
The Atlanta Falcons deserve a lot of credit for the season they've had. They've managed to win several games! I didn't see that coming. Now, I expect them to regress towards the norm. They can't keep this up. It's shocking that they've pulled any of this off. They likely expected Mariota to coast by and they'll end up with the number one draft pick at the end of the year, but that didn't happen. They've been winning. They're atop the NFC South at 4-4! The Chargers haven't been playing their best ball, but I'll credit that to injuries…well…mostly. I have to admit I don't understand a lot of Staley's decisions. I'm left baffled. If they don't make the playoffs again this year? He gone. This game against the Falcons is one they need in the W column, and they know it. All they have to do is pull it off by a field goal? That should happen. Just stop going for it on 4th down on your side of the field…with the game on the line.
Pick: LAC -2.5 Chargers 33 Falcons 24
Miami Dolphins @ Chicago Bears Line: MIA -4
Who are the Dolphins? They're one of the harder teams to figure out this year. They were down big early to the pathetic Lions last week, before coming back with an impressive victory. They have weapons on offense. A lot of them. Do I believe in Tua? No. But Joe Flacco won a Super Bowl. That's all Tua really has to be. Just don't turn it over. Let your weapons be weapons. Let them do the work. It's a simple equation, really. Now that they've added Bradley Chubb they already solid defense got better. They could end up making a real run. Maybe? I still think QB matters in this league and watching Tua is now like watching Alex Smith after he returned from that leg injury. Every time he drops back to pass I'm scared for him. That's just the health part, too. If I was a Dolphins fan I'd be a little nervous watching him drop back to pass for different reasons. Speaking of dropping back to pass, that's something Justin Fields doesn't do very much. He's thrown for over 200 yards once this season (208). I think it's good they acquired Claypool at the deadline, and that should help them next year. This year? I'm still not buying it. Too inconsistent and they got rid of valuable pieces on the defensive side of the ball. No team burns me like the Bears, but I think the Dolphins stay hot.
Pick: MIA -4 Dolphins 30 Bears 20
Buffalo Bills @ New York Jets Line: BUF -11
Zach Wilson is having an awful sophomore campaign. Is it injury? I don't think you can blame it all on that. It's a lot of poor decision making that's leading to the dreadful season for Wilson. The Bills will get their turnovers without you literally gifting it to them, so I am scared for the Jets on this one. They've been having a much better season than anyone expected, but this week I think we'll see the Jets we all expected to see this year. No real inditement against them. I think this is a good week for Josh Allen to pad some stats on his way to his first career MVP. He should have a field day.
Pick: BUF -11 Bills 36 Jets 17
Minnesota Vikings @ Washington Commanders Line: MIN -3
Only a field goal? Sure. The Commanders have pulled off some good wins lately, but they're far from a good team. Minnesota has flashes of brilliance followed by lame duck drives. They're hard to get a read on, but the Commanders are the only team that the Lions have beaten this season. The Vikings can beat this team. I know that's not great logic, but sometimes you have to see things that way. Minnesota can beat you in the air or on the ground, so you really can't make them one dimensional. Plus, what's my rule? If there's a back up QB in the game you bet against them. Sure, they pull off shocking wins here and there, but they are the back up for a reason. I'm comfortable betting on that.
Pick: MIN -3 Vikings 26 Commanders 20
Baltimore Ravens @ New Orleans Saints Line: BAL -2
New Orleans came alive last week. That has me scared. Can they do that two weeks in a row? I don't think so. I think the Baltimore D can be just as good as the Saints D, and I trust Lamar Jackson more than I trust Andy Dalton to get the W. They aren't going to shut out the Ravens. This one should be close and if it's going to come down to a field goal then I'll trust the best kicker I've ever seen. It's going to be one of those kinds of games.
Pick: BAL -2 Ravens 26 Saints 23
Dog Of The Week: Tennessee Titans +12.5 against Kansas City Chiefs. I need to start by saying I do not expect the Titans to win this game. I'm not going ML here, but I do believe they can lose by less than 12. What do they do? They run the ball. Eat the clock and give the ball to King Henry. Win or lose that's what you've got to do. That's what they do. I think they lose by 10…unless Mahomes decides to go for the jugular and run up the scoreboard. I can't see Coach Vrabel and the Titans defense letting that happen. Regardless of who plays QB, the game plan shouldn't change much for the Titans. I think the run game will help us on the spread this week. I admit I'm a little scared this could end up being like the Bills game. Chiefs and Bills both have explosive offenses and are capable of putting up a 50 burger at any time. But what's a little risk with no reward?