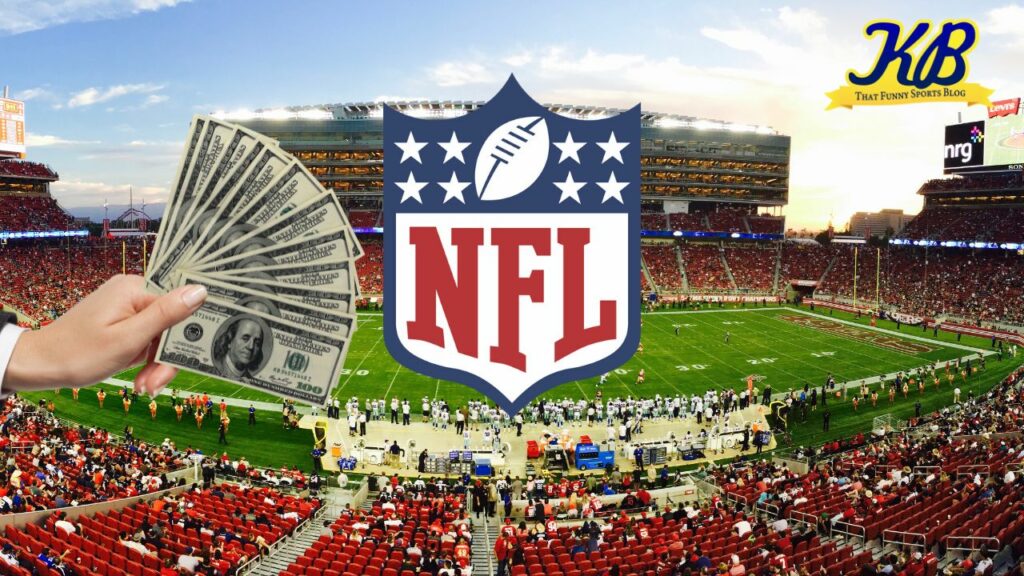 Well, it's not about how you start it's about how you finish. We started 6-0 last week and our first perfect week of the NFL season all came down to New England beating the Bears by 8. I felt like it was a lock. It was a sure thing. We were going to go 7-0. Then, Justin Fields decided to have the best game of his NFL career it felt like. At least according to the eye test. He looked legit! He looked like he belonged! The Bears offense was finally alive. All of my words shoved right back down my throat, and deservingly so. I had doubted them. I had written them off. I called Justin Fields a more apathetic quarterback than Jay Cutler. Now, I'm left having to own that. They looked good. Will it continue? Ahh. We'll have to see.
Looking at the slate of games on Sunday, I see a lot of games I want nothing to do with, so narrowing down six strong picks will be tough this week. I think Denver is a much better team than Jacksonville, but I can't bring myself to bet on them. High knees on the airplane? The Broncos are a few road trips away from a mutiny. I have no doubt. They have to be as annoyed, or even more annoyed than the general public is. If that's possible. Commanders and Colts? Ugh. It's like roulette, 50/50 game. I don' t trust my money on a coin flip. I guess the under would be a safe play. It's like letting two JV teams play on Sunday. Poor teams in those markets who have to watch that. Giants vs Seahawks could go any way as they could be the two biggest surprises of the season, for opposite reasons. The Giants are somehow both 6-1 and not good at the same time. The Seahawks entered the season as one of the teams expected to compete for the number one pick, and have been solid all season. No way I want to bet on that. So, this week we're getting risky. Appropriate for some fear and scares for Halloween weekend. Here's what I'm going with this week.
Miami Dolphins @ Detroit Lions Line: MIA -3.5
Detroit had a lot of momentum entering last week as possible underdogs against the Cowboys, they came up short. Now, this Dolphins game just has blowout written all over it. The worst defense in the league won't be able to stop all the weapons on the Dolphins. If you're playing Weekly Fantasy add Dolphins players. All of them.
Pick: MIA -3.5 Dolphins 30 Lions 24
Green Bay Packers @ Buffalo Bills Line: BUF -10.5
Aaron Rodgers has never been a double digit underdog in his career, until this week. Of course, Aaron Rodgers has never had a team this bad in his career. They can't string anything together. They're losing games they should win. They're losing games after a big lead. The second half shutdowns continue week after week. Coaches should be on the hot seat. Aaron should be fired up. Now, after all of that they get the Bills. I don't think that will help correct what's wrong. Especially when Aaron is known for giving up after things don't go his way. This one could get ugly. Very quickly, too. It's a high spread, but I think I have to go with it. The Packers have given me no reason to trust them this entire season.
Pick: BUF -10.5 Bills 33 Packers 21
Chicago Bears @ Dallas Cowboys Line: DAL -10
The Bears burned me last week. They crushed my dreams of the perfect 7-0 week. I have to hand it to them, it's the best they've looked in two years. Do I think they can repeat that and do it against the best defense in the league? No. No I do not. I'm going to be more humble about it this time around. No trash talk. But no.
Pick: DAL -10 Cowboys 27 Bears 16
Pittsburgh Steelers @ Philadelphia Eagles Line: PHI -11
Love me some in-state battles. Too bad this one shouldn't be much of a competition. The Eagles are too good, and the Steelers give the ball away too often. This one will also be over early. Great for naps, though. Enjoy that one, Pennsylvania. Did anyone see the Eagles pulling off an undefeated record at this point in the season? I don't think so. I know eventually they're going to drop one that they should win, but the Steelers already got their surprise victory against the Bucs, I don't think they have a second one in them.
Pick: PHI -11 Eagles 34 Steelers 20
New England Patriots @ New York Jets Line: NE -2.5
I'm expecting a little revenge out of Bill Belichick on this one. Last week, the Patriots were embarrassed in prime time against the Bears, as was I. They let Bill down. They let me down. Now, the team will be fired up and will have a plan in place to redeem themselves for last week. I may be getting a little personal on this one, but I'm struggling to let last week go. Who better for him to get a redemption game against than the New York Jets?
Pick: NE -2.5 Patriots 26 Jets 23
Cincinnati Bengals @ Cleveland Browns Line: CIN -3
I still don't trust the Bengals up front. I don't trust their defense. But I trust they can score points. In the end, that's all that really matters. I think they can make just enough stops to beat the Browns. They know they just need to stop the run game. That makes winning so much easier. Stop the run and you win. Now just execute. Joe Burrow is going to put on a show and will stay hot after that amazing week last week. Bengals are turning things around and showing flashes to remind us that they deserved to be in that game last year, and are always capable of getting there again. I'm not counting them out.
Pick: CIN -3 Bengals 31 Browns 27
Dog Of The Week: Tennessee Titans -1 against Houston Texans. Love Tennessee winning this one outright so might as well go ML, but won't add too much extra value with the close spread as it is. Still a dog, though! I think there'll be plenty of bark in this dog, even without Ryan Tannehill. Titans win by giving the ball to King Henry. Don't over think this one. Do what they do, the Titans are the better team here and even if this isn't the prettiest games, that gives all the more advantage to Tennessee to pull off a close, low scoring game.