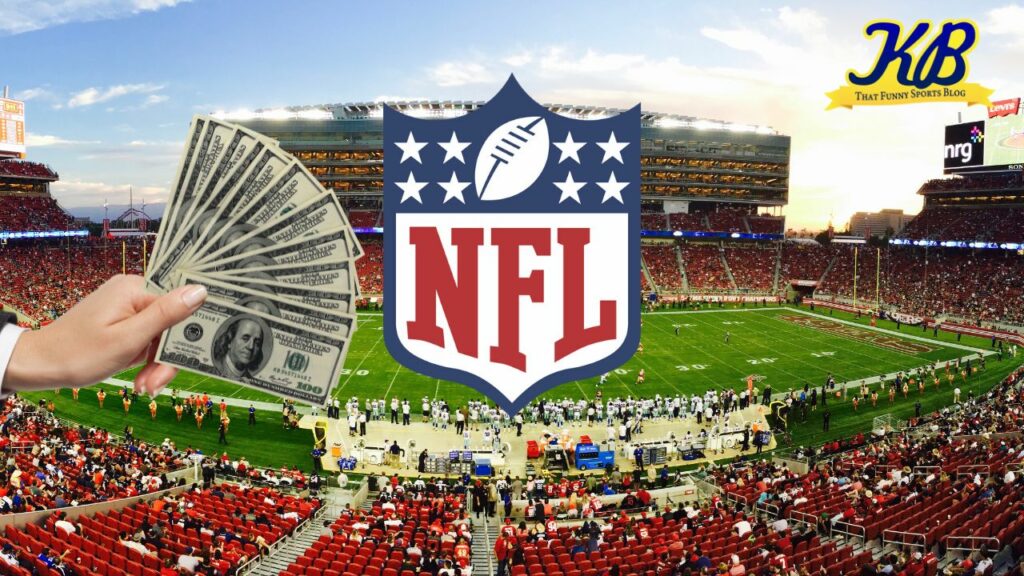 Fall is my favorite time of the year. The foliage is scenic, the temperatures are comfortable, and we get all the football we need. Of course, there are some drawbacks to fall, as well. For example, everything starts cooling down in the fall. It's not just the temperature, it can also be the picks. Last week, things got a little chilly across the country, and on our bet slip. We took risks, and they didn't come through. Are we just going to sit around and dwell on last week? No! Are you? I hope not, because we found six locks for this week that are allegedly going to make us a lot of money.
Week 6 gave us a lot to think about and a lot to question. Aaron Rodgers and the Green Bay Packers can't beat the Jets? Good thing Robert Saleh kept all those receipts, he's going to get a nice little return! I'm not saying Green Bay's season is done, but if they lose to Washington it certainly is. Forget the losing, they don't even look good. Previously, we had to wait until the Playoffs to get this kind of play (and results) from Aaron. Lucky for him, Tom Brady's choke was even worse. At least Aaron attended the meetings that week. When Tom Brady came back after his brief retirement, I wasn't too bothered by any of it. I remember thinking: what's the worst that can happen? Maybe he misses the playoffs? That doesn't affect his legacy at all. Even if he has a statistically down season, he's still Tom Brady. However, since he's come back the worst has happened and I think my pre-season assumption was way off. Missing the playoffs isn't the worst thing that can happen. Losing his wife…and reputation could be. I don't want to dwell too much on the personal stuff. It's been said. You know about it. I know, personally, if I have something going very wrong in my personal life it can be hard to focus at work. Even on a good day, you might not be totally on your game. Tom Brady is no difference than you and I there. He signs his divorce papers one page at a time. Just like us. So what can Tom lose by coming back? His marriage. Yikes. That's not it. His reputation across the league is starting to slip. Coming into this season, Tom was the guy who could do no wrong. The aw-shucks guy who goes to the extreme to get himself right for the team during the season. He doesn't drinks beers and eats avocado ice cream. Those two things alone are an impressive sacrifice. Now, Tom is missing meetings and walk throughs to attend parties. His former Coach in New England skipped said same party to focus on the game at hand that weekend. Tom chose to go. Then, after playing poorly, he's caught on the sidelines chewing out his offensive line. You know, the guys who protect his life. It ended up being the biggest story of the week. People could end up seeing Tom in a different light after all these blow ups and broken tablets. Turns out, he has a lot more to lose than I previously believed.
Now, we enter a new week. Are we ready to forgive these all-time great quarterbacks as they prepare for games they should win this week? Absolutely not. I want no part of either of these games. I have no idea who we're going to end up getting. It's way too unpredictable. Thankfully, there are six games I do feel confident in this week. Here's what we got for Week 7.
Detroit Lions @ Dallas Cowboys Line: DAL -7
So many talking heads this week are picking the Lions. As a proud Detroiter, I know better than this. I've been here before. I don't trust them here. I like Campbell. I think he's a funny entertaining guy. Does that necessarily make him a "Good coach?" Probably not. Not exactly the traits I'd look for in a coach, but I enjoy him nonetheless, but the dude has never won a road game. What?? Don't like that. Dallas also has one of, if not the, best defense in the league this year. It's also Return of the Dak, and you know he's going to be incredibly motivated to put up massive points on the league's worst defense. Yes, Dallas will win. Yes, Dallas will cover. It's the Lions! Don't over think this one.
Pick: DAL -7 Cowboys 33 Lions 23
Atlanta Falcons @ Cincinnati Bengals Line: CIN -6.5
The Bengals are that team that I probably shouldn't like as much as I do. I like weapons. The Bengals have them. The Atlanta Falcons entered the season as one of the teams I expected to compete…for the first draft pick at the end of the year. They have been one of the bigger surprises in the league this year. Entering Week 7, they're 3-3. Not bad at all! That's the same record as the Bengals. However, I don't like Atlanta's weapons or QB as much as Cincinnati's. It's as simple as that. Sure, they'll get sacks and plenty of them. I just don't see the Falcons keeping up on the scoreboard.
Pick: CIN -6.5 Bengals 27 Falcons 20
New York Jets @ Denver Broncos Line: NYJ -1.5
If the Broncos win this game Russell Wilson is in a lot of trouble. I mean…even more trouble. He's already in deep deep trouble, not just on the internet but on the field, as well. He's looked mediocre at best all season. A true shell of himself. Now, a hamstring will keep him sidelined against the Jets this week. As his agent made clear, Russell really wanted to be out there. Props to his agent for getting that message across to all the reporters. They really ate up the messaging. How much is Russ paying the reporters to try to talk about him favorably? I think there should be an investigation into this. Something is going on. I digress…if the Broncos win this game it's going to create a huge story. In a way, I actually hope it happens. It just can't. It can't. Right? RIGHT?
Pick: NYJ -1.5 Jets 20 Broncos 17
Houston Texans @ Las Vegas Raiders Line: LV -7
Both of these teams only have one win this season. The Texans also have a tie, so technically they have the better record right now between the two. That's a fluke, though. The Raiders are a team who is better than their record. They've had a few games this year that they totally should have won but didn't. Maybe that's an inditement against them, but I'll allow it to go in their favor for now. The Texans are bad. Like, First or second pick bad. Like, maybe only worse than Carolina or Detroit bad. The Raiders should win this one or else Josh McDaniels may want to get back on the phone with BB. They're looking for an offensive coordinator, right? Oh, no. They already have two. Yeah, McDaniels will be back there by 2024. However, today…Raiders roll.
Pick: LV -7 Raiders 33 Texans 24
Kansas City Chiefs @ San Fransisco 49ers Line: SF -1
Fool me once…shame on you. Fool me twice…I'll be really upset. I picked the Chiefs to beat Buffalo last week. I had a lot of trust in Mahomes and none in Buffalo's run game. I thought that would matter. It didn't. Patrick proved that he is, indeed, human. Will they go back to back? No chance, right? I know losing Tyreek was a big deal, but Patrick Mahomes remains the most talented QB in the NFL. He still has his favorite target in Travis Kelce. I know Shanahan is great at scheming. I know their offensive line is great. Their defense is great. They're getting healthy and will have more guys. They just added Christian McCaffrey. It's an all-star lineup. At some point, however, the play comes down to the Quarterback. Mahomes is leagues better than Jimmy G. Shouldn't that matter? Isn't the league more pass happy than ever? What happened to that? I'm riding with the Chiefs, and if they lose this week I have some serious thinking to do about what I need to value in a football team.
Pick: KC +1 Chiefs 31 49ers 27
Chicago Bears @ New England Patriots Line: NE -7.5
I've watched the Bears a lot this season. I haven't been impressed. I don't think Justin Fields has looked good, but I also understand that he has no real weapons to go to. His line is bad and his number one receiver is really a 3 (don't tell that to Bears fans). One thing Bill does better than any Coach in the league, is beat inexperienced quarterbacks. That's what Fields is. Maybe one day he will blossom into someone who can have 20 competitions in a game. This week, I bet Bill will have their number. Patriots should be able to control this game and win by 10…regardless of who is playing QB for the Patriots this week.
Pick: NE -7.5 Patriots 27 Bears 17
Dog Of The Week: New York Giants +3 against Jacksonville Jaguars. Love Giants on the ML for this one. The Jaguars are the Jaguars! I'm not betting on them! New York enters the season 5-1, somehow. Even though their record implies they're better than they are, I still know they're better than the Jags. Feel free to take the points, but a prettier pay day with the ML. I don't see Trevor Lawrence snapping out of it this week. It will be a low scoring, horribly boring game. But you telling me the Jags will beat the Giants? I don't believe it.