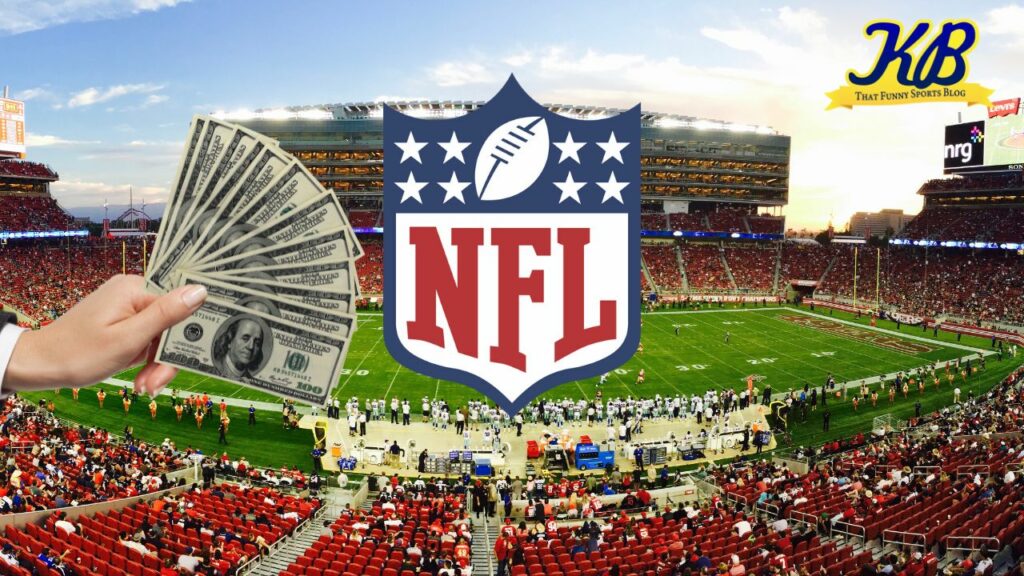 Light off the fireworks! Pop the bubbly! Treat yo' self today! Why? Because if you bet with Korked Bets last week then you made money as we went 4-3 in total, if you include the Dog Of The Week, which we will be including this week since it hit. Maybe you'll want to ensure that bubbly we're popping is a cheap one, because we didn't dominate the week by any means, but a win is a win, and we won…so enjoy that cheap–nay–affordable Brut.
Last week, we saw Aaron Rodgers and the Packers beat Brady and the Bucs in what we expected to be a high scoring game which didn't end up being the case but was still exciting because of how it ended. The Colts finally showed some life, beating the Chiefs. Raiders fell to 0-3 on the season. Lamar Jackson is showing he deserves that contract NOW and has more touchdowns himself than several teams have on the season. Are those MVP chants already? 49ers entered as a team with Super Bowl aspirations but that is just about over now…for the next decade? The Broncos are 2-1 despite looking horrible. Is Russ the same age as Brady? It looks like it out there. Cooper Rush continues to win for the Cowboys. Then, the Eagles enter Week 4 undefeated…are they the team to beat in the NFC? Did anyone see that coming? Jalen Hurts included? All of that sounds chaotic, but I'm not worried. We have identified six games that are basically locks, and the Dog Of The Week. Last week, we said that the Falcons are going to not just cover against Seattle, but beat them outright and we got it right as Atlanta picked up their first win of the season. Let's see if we can keep it rolling in Week 4.
New England Patriots @ Green Bay Packers Line: GB -9.5
New England is beat up. They're without QB Mac Jones and WR Meyers. Not that it really matters, though. I think it maybe moved the spread half a point, if that. The Patriots don't have weapons. They won't put up points. Rodgers should be able to go in there and win by 10. Especially after taking his foot off the gas last week in the second half. Go out there and put some points on the board against the best coach ever. Speaking of BB…are people starting to call for his job? Are you hearing that? I am. Uh-oh. Pack roll in this one.
Pick: GB -9.5 Packers 27 Patriots 16
Minnesota Vikings @ New Orleans Saints Line: MINN -3
I love the spread where it is, get it while you can because I expect it to move. The Saints will be without both Winston and Thomas when they take on the Vikings. That means Andy Dalton will be getting the start. Yes, that Andy Dalton. And what do we do when we have Andy Dalton under center? FADE FADE FADE. Vikings need to be able to do this. The NFC North is wide open for the first time…ever? It's their division to lose this year as far as I'm concerned. Dropping this game, while the Packers should have an easy W this week can throw the entire season off. They need this one. So do I, to be honest.
Pick: MINN -3 Vikings 24 Saints 17
Washington Commanders @ Dallas Cowboys Line: DAL -3
Ugh. I don't love this. It's not a bet for the Cowboys as much as it is a bet against the Commanders. I don't trust Wentz. Not at all. I also don't trust Rush, but I don't like…not trust him either. Does that make sense? The big matchup here that I actually do like is Dallas D against Washington O-Line. 11 should have a field day. I worry about the Dallas offense, but the running game is great and CeeDee Lamb has potential. I just haven't seen it. Regardless, I'm fading Carson Wentz here. Dallas can pull it off by at least a field goal. The Lions beat Washington this year and they should have lost to the Jags, too. I have little faith in the Cowboys, but I have absolutely none in Washington.
Pick: DAL -3 Cowboys 23 Commanders 17
Jacksonville Jaguars @ Philadelphia Eagles Line: PHI -6.5
The Jaguars looked alive last week! It's cool to finally see Trevor Lawrence look like an NFL quarterback. His rookie campaign wasn't great. It also wasn't good, to be fair. Ah fair. I think that's the best choice of words, actually. His rookie campaign was fair. I remember there being a multi-game stretch where he didn't throw a TD pass. Like four games or something crazy. I expect to see that side of the Golden Boy this week against the Eagles. Their defense is legit. They got nine sacks last week (granted, Carson Wentz). Their offense is dynamic, too. That's what has really surprised me about this team. I think as we sit now, the sky is the limit for them, until they come back down. Until then, I'm riding with the Eagles. Fly Eagles, Fly!
Pick: PHI -6.5 Eagles 30 Jaguars 20
Kansas City Chiefs @ Tampa Bay Buccaneers Line: EVEN
The Chiefs losing to the Colts last week hurt. Not just them. It hurt me. I had them in my Pick 'Em league and my wallet had them, too. Ouch. I knew the Colts were bound to wake up eventually, but didn't see it coming against the Chiefs. They were only able to put up 14 points? What? Speaking of not putting up any points…the Chiefs take on Tom Brady and the Bucs this week. They haven't scored more than 20 points so far this season. Brady has 3 TD passes. Father Time comes for all of us eventually. I think this is Mahomes statement game. The proverbial passing of the torch. We expected to see it happen in the Super Bowl, but Brady proved GOAT status can't be questioned. Now, this is the time. Patrick needs this one and is more than capable of pulling it off. I expect a four TD performance from him on Sunday Night. It feels like we may be seeing the beginning of the end here. Just enjoy the show.
Pick: Kansas City ML Chiefs 26 Bucs 24
Los Angeles Rams @ San Francisco 49ers Line: SF -1.5
I know, I know. Shanahan owns this matchup, historically. I don't care. McDaniel isn't there to help any more. Neither is the QB you sold the farm for. The 49ers have looked incredibly mediocre this season, regardless of who is playing QB. They lost to the Bears. The Bears! While the Rams haven't looked like the team who won the Super Bowl last year, I expect them to make a turn around soon. Their D is too talented. Their offense has too many weapons, and so much experience. The 49ers…have just looked flat. They haven't shown that explosiveness the league feared last year and coming into this season. They can't put up points as they're averaging 15.7 points a game this year. Granted, the Rams is only 20.3 but that's still much much better. I didn't have a lot of trust in the 49ers entering the season, at least compared to the general public and media. In fact, I'd go even further to say I have more trust in them with Jimmy G this year compared to Lance, and it's still next to no trust. Love getting a point and a half here. I'd do the Money Line, personally. I think they have this one.
Pick: LAR +1.5 Rams 27 49ers 20
Dog Of The Week: The Rams! For reasons I just explained. Felt so confident in them this week I included a dog in the Pick Six. Doesn't always happen, so let that show my confidence in the pick.