Pick Six: NCAA Football Week 9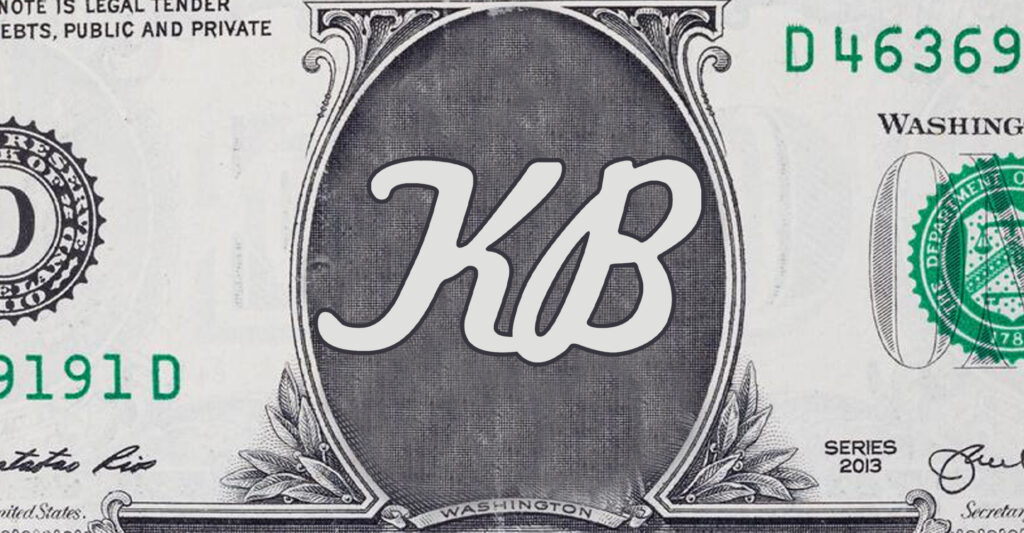 One of my favorite Saturday Night Live sketches of all-time is "Devil Can't Write No Love Song" starring Will Ferrell and guest star Garth Brooks. In the sketch, Garth's character is a struggling musician who decides he would sell his soul to the devil to write a hit song. The devil then appears and agrees to the deal and presents Garth with songs he has written. The problem…these songs are absolutely terrible. The worst. When Garth points this out, the Devil gets ultra defensive and blames anything but himself for the awful sound. He blames the guitar for being out of tune, the humidity in the room, and sore fingers. Whatever he can blame it on, he tries. Now, I will be doing the same for going 3-4 last week with college football picks. My WiFi was wonky. My air conditioning wasn't working correctly which affected my thinking. I was coming down with a cold all week and wasn't myself. It wasn't my fault! Regardless, Fred's Slacks is a winner.
I'm ready to put last week behind and move on to a winner. This week, we have some games that I am loving to the point of them essentially being locks. I'm going back to being me. Last week, I picked way too many underdogs. That isn't like me. I got too fancy. We have to just take a step back and go back to the basics. Halloween weekend is one of the best weekends of the year to be on campus, and these games are going to be scary good. Will we be Tricked? Or Treated to a slate of wins today? Let's get to the Pick Six and Dog Of The Week.
Ohio State @ Penn State Line: OSU -15.5
This is the highest spread that I'm picking today, but feel comfortable because it's Ohio State. They put up points. Penn State has a good team this year and will probably be the best defense Ohio State has played so far, but I don't think it'll be enough. I think Penn State can hang around here, and maybe this won't be a 30 point win for the Buckeyes, but even 17 sounds safe and realistic here. I don't see Ohio State being truly put to the test until Michigan week.
Pick: OSU -15.5 Ohio State 44 Penn State 27
TCU @ West Virginia Line: TCU -7.5
I don't expect to see much defense in this game, but then again when was the last time we saw defense in the Big 12? Here, the spread seemed too favorable not to pick TCU. They're undefeated and going against a 3-4 West Virginia team who has not looked good this year, outside of the Baylor win. I think it will be a high scoring game, and if there's a game that's going to burn me this week it shouldn't be this one.
Pick: TCU -7.5 TCU 38 WVU 26
Illinois @ Nebraska Line: ILL -7.5
Thankfully, appearing on the Pick Six doesn't mean I have to watch the game. It just means I'm confident in the spread. If I had to watch this one I'd probably be asleep by the 2nd quarter. Not my style of football here. Yet, Illinois has been one of the bigger surprises of the season…and somehow, so have Nebraska but for other reasons. Winter is coming and Frost is gone. I think Illinois can keep the success going and win this ugly ugly game by about 10. Just please don't make me watch it.
Pick: ILL -7.5 Illinois 23 Nebraska 13
Wake Forest @ Louisville Line: WAKE -3
Wake by only 3? At first it has me excited then I have to scratch my head…does Vegas know something I don't? Shouldn't they be favored by more than that? They're 6-1 and the 10th ranked team in the country. Louisville is 4-3 and unranked. However, the do lead the country in sacks with 25 entering this week. Getting to the quarterback will be key, but I still think Hartman is experienced and skilled enough to overcome it. Louisville may keep it close but all we need is a three-point win? Come on! Don't overthink it.
Pick: WAKE -3 Wake Forest 34 Louisville 28
Ole Miss @ Texas A&M Line: MISS -2
Ole Miss finally let me down last week. It was bound to happen, but I rode the hot hand. No regrets. Now, I'm definitely betting on a bounce back week against a struggling Texas A&M. Ole Miss averaged about 38 points a game compared to the Aggies averaging about 22. Both teams give up about 20 a game. Ole Miss has the better QB, which I always love betting on. Sure, Aggies have home field advantage, but they're a 3-4 team. I don't know if the students are going to make a difference in this one.
Pick: MISS -2 Ole Miss 33 Texas A&M 24
Pitt @ North Carolina Line: UNC -3
This is another game where I feel like I'm being deceived. What is Vegas thinking? Why are they setting us up like this? Regardless, I'm taking the bait. Maye has thrown for 24 TD and only 3 interceptions this year. UNC is 6-1. They're at home. What more does Vegas want to see? I like Pitt's D more than a lot of teams, but they can't hang with UNC here. Love the spread and would even pick an alternative bigger spread if possible to get better odds. Love the Tar Heels this week.
Pick: UNC -3 North Carolina 27 Pitt 23
Dog Of The Week: Oklahoma State ML against Kansas State. Spencer Sanders is looking to go 4-0 against the Wildcats. Oklahoma City has made me more money than any other team in college football the past two seasons. I'm riding the hot hand here. Kansas State is beat up and I think the Cowboys are poised to keep up the success. I've seen no reason to doubt them. They'll come away with another win here.