Philadelphia Eagles Cut Nick Foles For Not Having Enough Affiliation With Gangs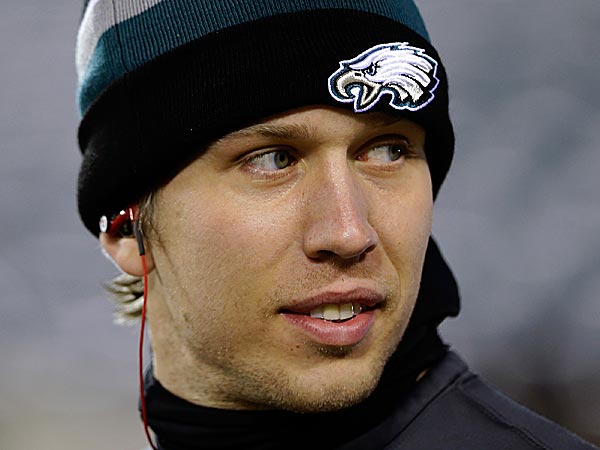 PHILADELPHIA — The Philadelphia Eagles announced late Friday morning that they have cut ties with quarterback Nick Foles. Sources say the Eagles are ridding themselves of Foles because he isn't affiliated with enough gangs.
"We're pretty sure Nick is the nerdiest guy in the NFL," Eagles Owner Jeffrey Lurie said. "We don't want to be associated with someone like that." Lurie explained that the NFL is all about being cool, and Nick Foles is anything but.
Lurie claimed that he would've been completely fine if his former starting quarterback would've hung out with the wrong crowds every now and then, gotten a D.U.I. or two, and maybe even been the lead witness in a murder case. Many of his teammates claim Foles was often known to be "quiet," "shy," and "lamer than the DMV."
"Listen, I know bullying is something we're trying to squash in the NFL, but Foles is a dweeb," Eagles Head Coach Chip Kelly said. "He's a pair of glasses away from being a real life Napoleon Dynamite, only more socially awkward."
"He's like one of the only other white guys on the team and even I won't hang out with him," Eagles Wide Receiver Riley Cooper admitted.
• • •
This post was created by Austin. You can follow him and his jokes on Twitter: @TheAHuff
Also, for up-to-the-minute sports jokes, follow Korked Bats on Twitter: @KorkedBats