Peyton Manning Retires After Weighing Underwhelming Options
After flying thousands of miles, all over the United States, in search of what franchise was set up best for his talents, future hall of fame quarterback Peyton Manning has decided to retire, citing "no teams being good enough at football for me to want to not just sit at home and eat pork or host Saturday Night Live every once in a while."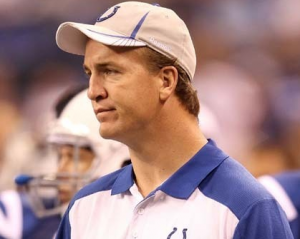 Manning had met with the Miami Dolphins, Denver Broncos, Arizona Cardinals and was also reportedly the Tennessee Titans. However, after doing a bit of research, he realized that those four teams were the Broncos, Cardinals, Dolphins and Titans. This realization led Manning to return to his Indianapolis home and just watch television for a while.
"I was hoping to join a team with the pieces together to make a run at another Super Bowl. I asked the Patriots and Packers if either team was in the market for a quarterback, but I didn't hear much back."
Manning said he reviewed the rosters of the four teams and could name two total players from memory, one of them being the Broncos GM John Elway.
Sources close to Manning said he was probably "going to buy a puppy or something instead of playing for those awful teams. Yeah, a puppy seems nice."
Many people thought Arizona was close to wooing Peyton, who spent a few extra days there. Manning assured us this was not the case, but he was "trying to save Larry Fitzgerald, who seems stuck there. I tried convincing him to retire with me."
• • •
This post was created by Kyle. You can follow his jokes on Twitter: @kyleayers
 Also, be sure to follow Korked Bats and our sports jokes on Twitter: @korkedbats