Penn State To Remove Paterno Name From Tombstone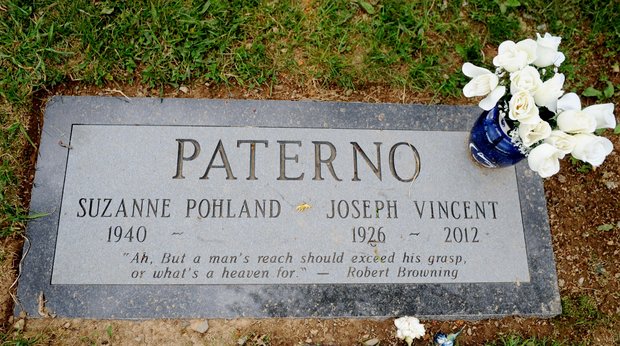 STATE COLLEGE, PA – Penn State's Board of Trustees decided early Tuesday morning to remove the Paterno name from Joe Paterno's tombstone, in the wake of the sanctions handed down yesterday by the NCAA.
"The Paterno name once stood for something great, but since news broke about the child sexual abuse scandal, which we tried to cover, we realized that we really need to save face!" Board of Trustees Vice Chairman Keith A. Masser said. "So we're taking the Paterno name off of everything. Seriously, we're doing anything and everything the general public clamors for."
"You guys want Paterno fired? DONE! You want the statue down? CHECK! You want Paterno's name off of everything? WHERE DO WE SIGN?!" Masser continued. "We're just glad to be doing our part… finally."
Shortly after Penn State made it's announcement, the Paterno family released a statement. But it was pretty dumb, so we won't acknowledge it.
"We here at Penn State plan to continue restoring justice by doing things that makes everyone on Twitter happy. Because hey, that's the age we're living in, right?" Penn State University president Rodney Erickson said.
When asked what Penn State is doing to help victims of the case, Erickson responded, "We will revoke their season tickets, because no one needs to see the product we'll be putting on the field for the next decade."
• • •
This post was created by Austin. You can follow him and his jokes on Twitter: @TheAHuff
Also, for up-to-the-minute sports jokes, follow Korked Bats on Twitter: @KorkedBats