Parody Gold.–A SPOILER FREE Review of 'Weird: The Al Yankovich Story'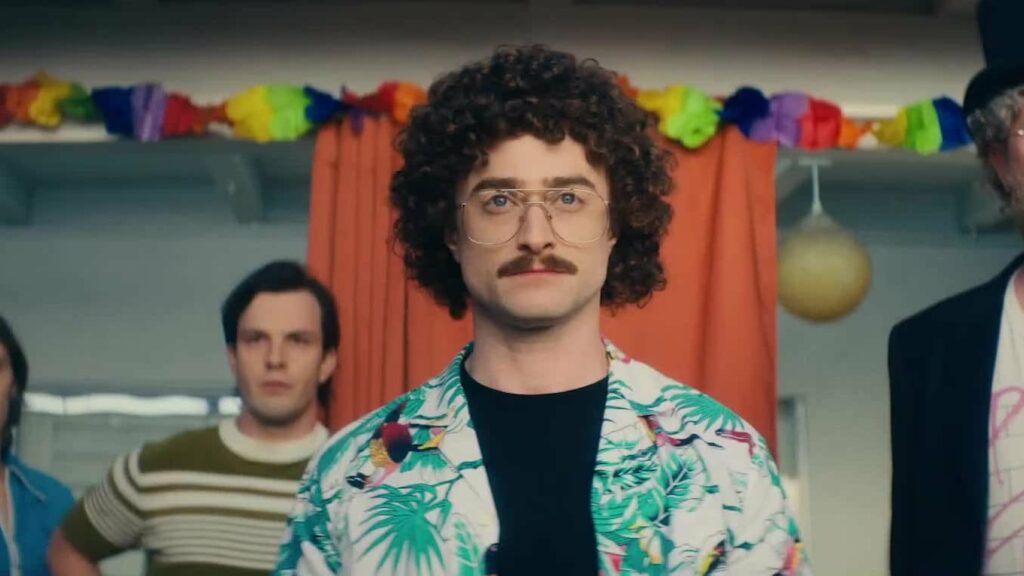 'Weird' has probably never fit a description or title for a movie so well. 'Weird; The Al Yankovich Story' is a love letter to the man himself, as well as the absurdist humor that he has performed so well for over 4 decades. Leading into it, I knew that it wasn't going to take itself too seriously, but I had no idea how bonkers it would actually turn out to be. The good news; through all of its absurdity, it manages to stay consistently funny throughout.
As the title suggests, the movie is a biopic of master parody song-maker Weird Al. It documents his rise from misunderstood child, to multi-platinum recording artist. In true-Weird Al-fashion, it's really just a parody of other musician's biopics–filled with all the same tropes; disapproving father, overnight success, celebrity love-interests, drug & alcohol addiction, etc. There really isn't anything in the film that would suggest that it's even close to historically accurate, but that is what helps make it so unique and refreshing. It feels like an SNL skit that they decided to let run for a full 2 hours.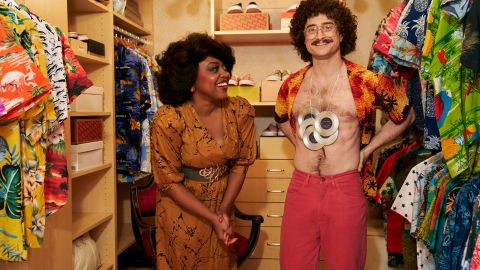 Fairly unknown newcomer, Daniel Radcliffe, shines in this role as well. Will it go down as the role he is most recognized for? People are asking.
All jokes aside, he's absolutely fantastic here. He truly shows how comedically gifted he is, and I really can't wait to see him in other roles like this one. Not to mention, the dude is YOLKED out of his mind. There are a few shirtless scenes where you can definitely tell he's been teaching free-weights a lesson at his local gym. Evan Rachel Wood's performance Madonna is also tremendously funny, and the two work together so well. The cast is also rounded out with Rainn Wilson as Dr. Demento who does have several moments to shine himself.
It also seems to be a chance for other comedians, musicians to pay respect to the legend himself–every thirty seconds there seems to be another massive celebrity cameo.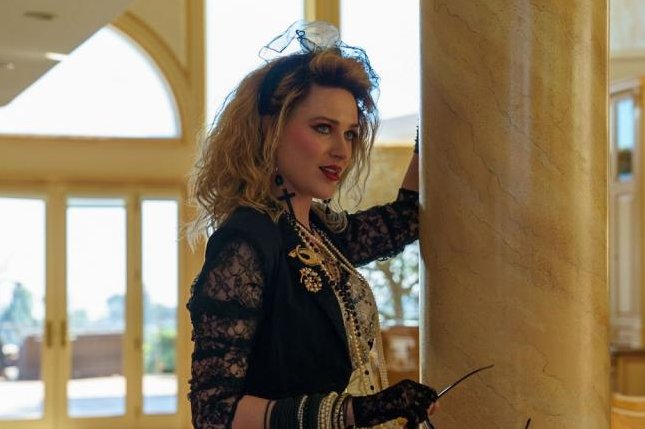 All-In-All, 'Weird: The Al Yankovich Story' did what I hoped it would do–not take itself seriously and keep me laughing throughout. What I didn't expect was how not-seriously it would take itself and how much I loved Daniel Radcliffe in it. If you can figure out how to get the Roku Channel on one of your devices (not an easy task) I highly recommend giving this a view.
VERDICT: 3.5 out of 5 stars.
So what do you think? Be sure to holler at us on Twitter (@korkedbats; @thecineboiz) and Instagram (@korkedbats2; @thecineboiz) and let us know how you feel.Also, be sure to follow Korked Bats on YouTube and The Cineboiz on Twitch to catch us live, and subscribe to The CineBoiz Podcast wherever podcasts are found!