Ohio State Strengthens 2014 Schedule By Adding Montgomery School Of The Blind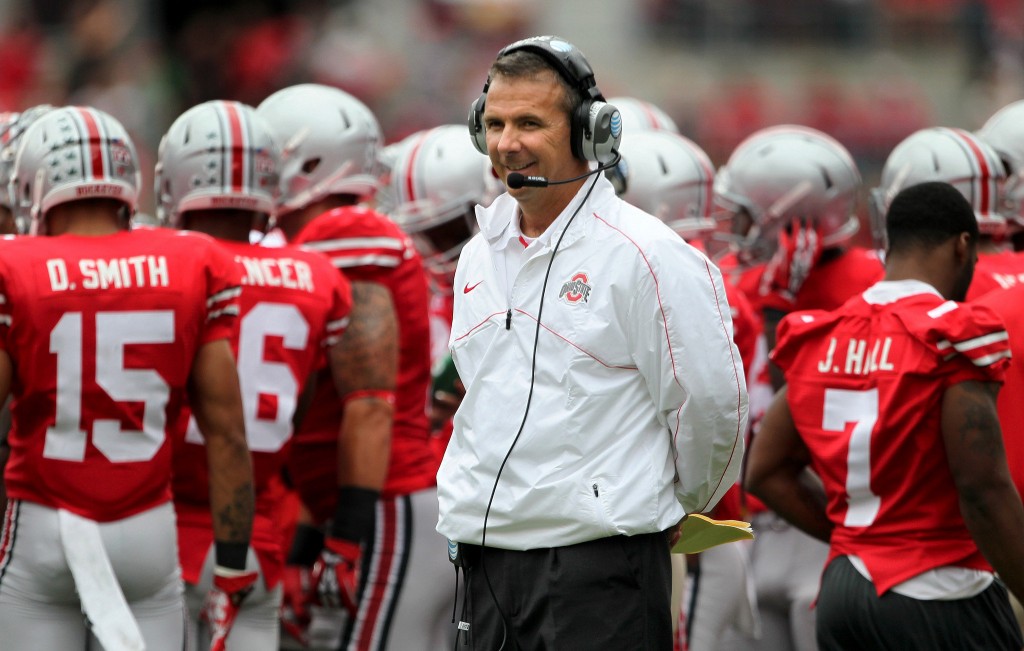 COLUMBUS, OH- The Ohio State University finalized their 2014 football schedule today by adding the Montgomery School Of The Blind.
After a 2013 season that left the Buckeyes one win away from the BCS National Championship and anywhere from 1 to 12 wins over a ranked opponent away from national respect, many college football analysts questioned whether or not Ohio State should be rewarded for their easy schedule. The addition of Montgomery School Of The Blind should help that problem next year.
The two schools agreed to a home-and-home for the 2014 and 2015 seasons, with the series beginning in Columbus.
"It's really a win-win for us," Ohio State Athletic Director Gene Smith said. "We strengthen our schedule to a credible level, and then in 2015 when we're supposed to travel to their place, we'll just make them play at our place again. It's not like they'll be able to know the difference."
Montgomery School Of The Blind is a small, lesser-known school from the Bethesda Community League Conference in rural Nebraska. Their football team, the Hellen Killers, finished last in their conference with a 0-12 record in 2013. Head Coach Tom Connors, coming off of his first season with the Killers, says it's been a struggle thus far, "I'll be honest with you. It's really hard to improve from week to week when your team can't watch film."
Even with very little success, many MSOB officials feel like Connors is the right man for the job. "He's the man we want leading our team onto the field every Saturday," MSOB Chancellor Francis Boyer said. "Mainly because he's the only university employee who isn't blind. So we literally need him to lead our team onto the field."
Some Hellen Killers players, like quarterback Brad Davis, have already spoken publicly about next season's matchup against the Buckeyes. "I don't see us winning this game," Davis said. "Instead… I feel it. And I smell it. And I hear it. And I touch it. Yes, I touch us winning this game."
The addition of Montgomery School Of The Blind jumps Ohio State's 2014 strength of schedule from 115th to 113th, jumping ahead of New Mexico State. The rest of Ohio State's non-conference schedule includes Hogwarts, Little Sisters Of The Poor, Little Sisters Of The Middle Class, and Kentucky. Then the Buckeye's road to an undefeated season gets a lot easier as they enter their Big Ten conference schedule.
• • •
This post was created by Austin. You can follow him and his jokes on Twitter: @TheAHuff
And also, for up-to-the-minute sports jokes, follow Korked Bats on Twitter: @KorkedBats