Number Of Heart Attacks In The Nashville Area Spike As Jeffrey Simmons Toys With Fans Before Inking A New Deal
It was a quiet Friday afternoon until Big Jeff Simmons hopped on the bird (or doge coin) app and tweeted the following.
After reading that tweet, all of Nashville fell silent. The aspiring singers stopped singing. The guitars gently wept. The woo's from bachelorette parties were a little less wooey. And this was every Titans fan: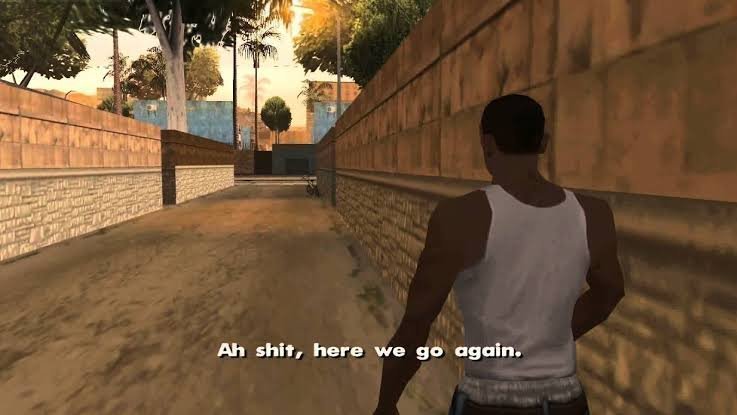 But fortunately, Big Jeff followed that shot with a delicious chaser.
WOOOOOOOOOOOOOOOOOOOOO!
But also… Dammit, Jeff. Too soon! We're still dealing with the PTSD of AJ. For a second, I thought Jon Robinson's office keycard still worked. If the Titans traded Big Jeff away I think it would've been the 6-foot-4, 305-pound straw that broke the camel's back. We'd be done. (Not really, but we'd complain about being done with this team online a lot!) Nashville doesn't have enough hospital beds for the number of cardiac arrests a Jeff Simmons trade would've caused. But alas, Big Jeff will remain in two-toned blue for at least four more years.
And for cheaper than I think a lot of us expected. Ran Carthon must've had a coupon. Apparently, the offseason of Ran's non-rebuild rebuild is going swimmingly. This was a franchise that was in cap hell with a few major boxes to check this offseason, and this was one of them. And speaking of the non-rebuild rebuild, there's been a lot of murmers around the league for potential trades for Derrick Henry and/or Big Jeff. Chicago, Detroit, New York. There've been tons of fan bases tweeting about the idea of stealing assets from a team that seems to be renovating their house. But as stated, this rebuild isn't exactly a rebuild. Sure, from the outside looking in, it may appear that was because they cut Taylor Lewan, Bud Dupree, and a handful of other expensive players that really haven't played a consistent number of games over the last two years. But that's all it was. Getting out of cap hell by cutting dead weight. No offense, of course. So when fans saw that first Big Jeff tweet, they were probably licking their chops like Big Jeff in the 2022 Divisional Round.
But bad news, league. The man with human thighs for arms is back in Nashville for the long haul. And let's just say he's not the only one who's extended. FOLKS!
P.S. This was a great reaction tweet from the America's punting legend Brett Kern.