No One Can Tell The Difference Between NHL Lockout And Regular Season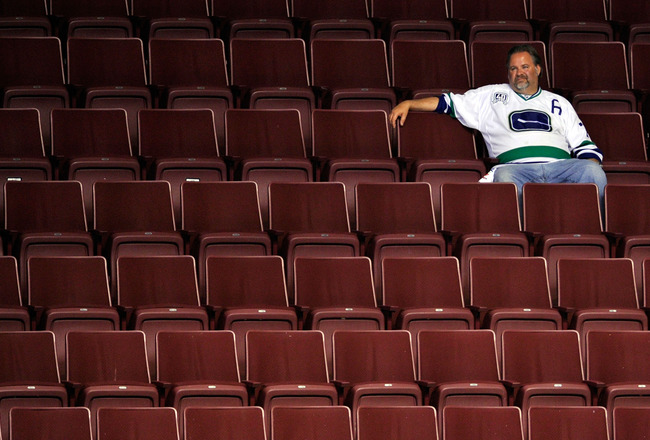 SOMEWHERE IN CANADA – Since the NHL Lockout began on September 15th, the general public has struggled to find differences between the NHL Lockout and the NHL Regular Season.
"I honestly can't tell a difference from now and last season," NHL analyst Pierre McGuire said. "I mean, nobody watches hockey during the lockout either."
During the lockout, television networks have been forced to fill time slots originally scheduled for hockey games with other programming.
"It's been tough for us, because we're faced with the dilemma, 'What do we not talk about now?'" SportsCenter producer Brett Austin said. كازينو اونلاين "Luckily, we have 'everything OTHER THAN Tim Tebow and LeBron James' to solve that problem."
"I'm not going to say the NHL is horrible for ratings," Austin said. "But it is."
Korked Bats obtained the Nielsen television ratings from last year's Stanley Cup Finals between the Los Angeles Kings and the New Jersey Devils. According to Nielsen, seven people watched it. اون لاين بلاك جاك
Unfortunately, NBC Sports Network could not be reached for comment. Mainly because we still can't find what channel it's on.
Although, a lockout may not be the worst thing at this moment for hockey fans. لعب بوكر
"I TiVoed [the Stanley Cup Finals], and luckily, with this lockout, I now have enough free time to get around to watching it," NHL Commissioner Gary Bettman said.
• • •
This post was created by Austin. You can follow him and his jokes on Twitter: @TheAHuff
Also, for up-to-the-minute sports jokes, follow Korked Bats on Twitter: @KorkedBats