NFL Begs ESPN To Bring Back Playmakers To Shed Positive Light on Pro Football Leagues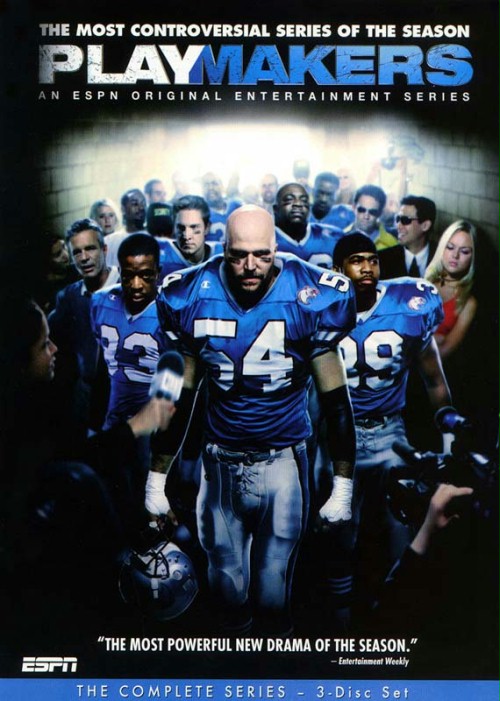 NEW YORK CITY — According to reports, representatives from the NFL have reached out to ESPN begging them to bring back the short-lived TV show Playmakers, in an effort to shed some positive light on professional football.
In 2003, the NFL pressured ESPN to cancel Playmakers for exaggerating off-the-field issues in professional football and terrible acting, but mostly for exaggerating off-the-field issues. The show focused on controversial topics like drug and alochol abuse, steroids, and domestic violence. So basically, a week's worth of issues in the NFL.
The rumors of Playmakers' return already has most of the NFL giddy with excitement. "Playmakers is to NFL players what Friends was to white women, " 49ers defensive end Aldon Smith said. "I mean, that show made me the man I am today."
"We feel like Playmakers could shed a lot of positive PR to professional football," an anonymous NFL official said. "Although the themes in that show are really bad, they're not near as bad as stuff that actually happens. I mean, they don't have any episodes featuring child abuse or dragging loved ones out of elevators."
Sources say ESPN has agreed to re-air the show. "We don't do anything the NFL asks us to do," an ESPN executive said. "Haha, jk. Yes we do. But we're also re-airing the show, because this will give Omar Gooding more work. He's been sleeping in a film room in the ESPN headquarters basement since 2003."
The NFL looks forward to the return of the show, but probably won't watch it until TMZ posts it to their website.
• • •
This post was created by Austin. You can follow him and his jokes on Twitter: @TheAHuff
Also, for up-to-the-minute sports jokes, follow Korked Bats on Twitter: @KorkedBats