Excited about their move to the Southeastern Conference, Texas A&M released some shirts for sale for all Aggies fans to wear. Unfortunately, for their "new guy reputation," this shirt won't help.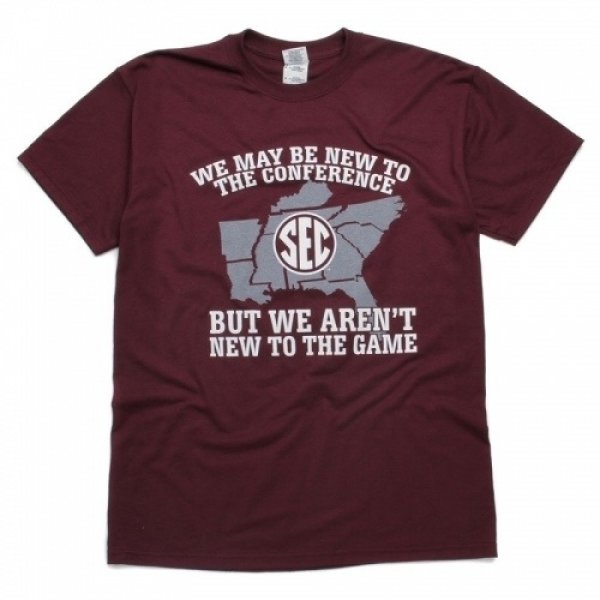 When you look at this shirt you may be thinking, "Wait, what SEC team plays in North Carolina?" or "Hold up, where is the state of Missouri?" or maybe even "I don't see anything wrong with this shirt," in which case, you're probably a Texas A&M fan. Unfortunately for the new guys, their shirt selection didn't end there. In fact, Texas A&M released more shirts with the same theme. Lucky for you, Korked Bats has obtained images of said shirts.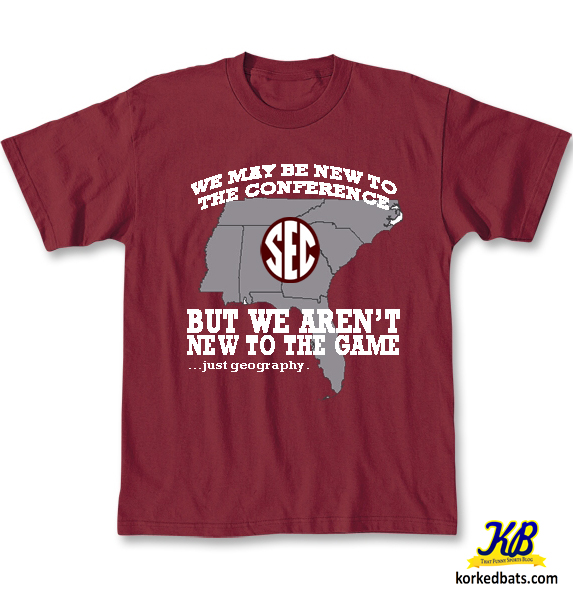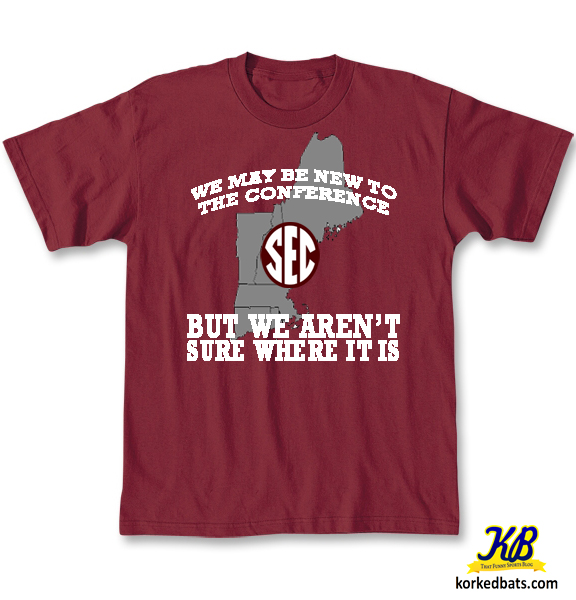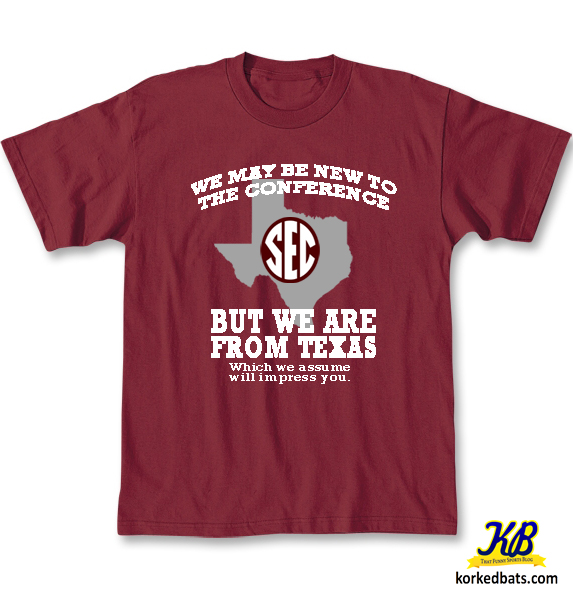 Then again, maybe the blame is on us. We probably should have seen this coming after the Texas A&M athletic department hung this SEC wheel in their lobby.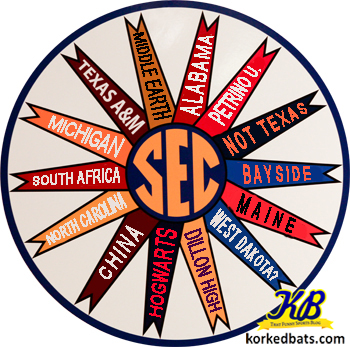 • • •
This post was created by Austin. You can follow him and his jokes on Twitter: @TheAHuff
Also, for up-to-the-minute sports jokes, follow Korked Bats on Twitter: @KorkedBats