More Friday Fun: Survival Tips For College
It's that time of year. The time of year you either want to ram your head into a brick wall or run away to Figi. Yup, it's back to school time. Nationwide, schools and colleges are starting back up for another school year of learning, educating, and, in the case of that school that Michelle Pfeiffer taught at in Dangerous Minds, arrests.
For those of you who are starting back college, we have a new, never before seen, Survival Tips for College video. These videos won't necessarily help you achieve high status amongst your college's Dean, they'll more than likely help you get by in your long road through college for the next four, five, six, or nine years.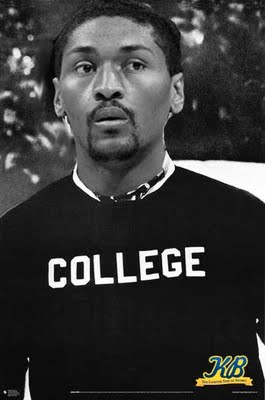 Yes, this is a picture of Ron Artest wearing a "COLLEGE" shirt.
So grab your paper and notebook to take notes, because you're about to learn how to study and class is now in session.
And in case you haven't seen any of the other lessons, check them out here: