MLB Set To Clean Up The Sport, Both Past And Present
COOPERSTOWN, NY- In the wake of the mass suspensions given out by Major League Baseball this week, Commissioner Bud Selig announced the league has begun to posthumously test some of the game's greatest in an effort to not seem hypocritical.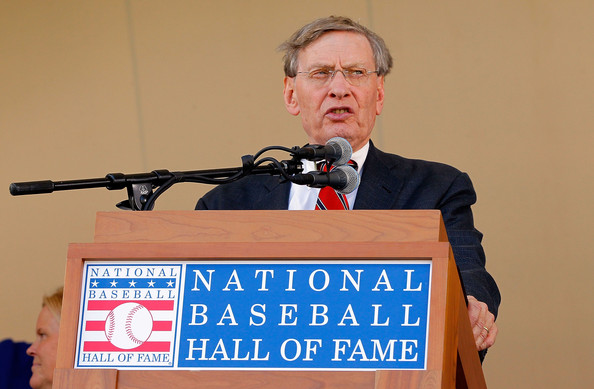 "We want to send the message that we will only honor those players who played the game with the purest of hearts… and urine." stated Selig in a press conference held at Doubleday Field. "We aren't too sure what kind of rudimentary performance enhancing drugs were available back in the 1920's, but we are determined to find something either way."
Baseball has recently been rocked in the last 10-15 years by what is rapidly appearing to be widespread use of illegal substances by some of its best players, including the likes of Barry Bonds, Mark McGwire, Ryan Braun, and Troy Glaus. Hall of Fame voters have been very vocal in keeping those players whom have been found guilty of using PEDs out of the prestigious club.
Selig stated that the testing began in late July, after the bodies of Babe Ruth and Ty Cobb were exhumed in order to try to get a urine sample, but that was quickly turned into a hair sample when Selig found out that "dead guys can't pee."
The purification of the Baseball Hall of Fame is slated to last for at least 20 years, and cost upwards of $150 million to process the findings. Selig added "It will be worth it in the long run when we can finally 100% save face by saying that we have only honored those great players whom achieved their best without the aid of illegal substances."
So far the only results from the tests to come back have showed that Ty Cobb was positive for increased amounts of racism and Babe Ruth had elevated levels of grease and hot dog water.
• • •
This post was created by Joe. You can follow him and his jokes on Twitter: @JoeShowShow
Also, for up-to-the-minute sports jokes, follow Korked Bats on Twitter: @KorkedBats