The University of Missouri has had it's fair share of bad luck in the sports world. Many of you probably remember Colorado's 5th Down or Nebraska's flea kicker in football. Both of those historic college football memories happened in Columbia, Missouri against the Tigers. Who can forget Tyus Edney going the length of the court in 4.8 seconds? In 1999, the Missouri Tigers were looking to hire a new basketball coach. They passed over a guy named Bill Self and hired the promising young Quin Snyder. He started off alright with two NCAA Tournament appearances before making it to the Elite Eight in his third year. A few losing seasons and gallons of hair gel later, Quin resigned. Like I said, when it comes to sports, Missouri is Hurley from LOST.
To continue with the endless streak of unforgiving luck, basketball head coach Mike Anderson left Mizzou weeks after claiming he wanted to retire there. A real LeBron thing to do. This unfortunate news spawned Missouri's next head basketball search. Or as it's known in Columbia, the "Let's See How Many Major College Basketball Coaches Turn Us Down Before We Settle For A Coach From Some Mediocre Mid-Major Conference" search.
Yesterday, news broke that Missouri was already denied once by current Purdue Boilermakers head coach Matt Painter. It was rumored that he accepted Missouri's offer, but the ever-so-familiar rug that Missouri stands on was pulled out from under them. Again. Missouri is like the Charlie Brown of college athletics. Lucy is never going to let them kick that football.
However, we're not here to bash Missouri and to kick them while they're down. We're here to help. That's what we do.
That's why we have found the perfect candidate for Mizzou. And we would like to start the campaign here on Korked Bats.
We think the University of Missouri's next head basketball coach should be:
Kermit The Frog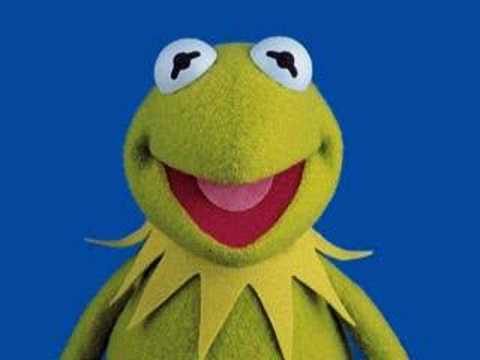 You may be thinking, "Ha! Yeah right! He's just a muppet." First off, that's racist. Second, it's a legitimate candidate. He may not be the greatest X's and O's guy for the Tigers, but it'd be a great PR move. Here's why:
Everyone knows who he is.

He's well respected.

He's great with the media.

He would help bring in sponsors.

"Today's game is brought to you by the letter Z and viewers like you."

He'd bring a younger more youthful fan base to mid-Missouri.

I'm willing to bet all of our games would be televised nationally.

In the mornings.

Before the school bus.

He's funny when he yells.

Could possibly recruit Big Bird?

And Lord knows Mizzou needs a big man in the post.

I'd like to see

those two older muppets

sit in the upper deck of Mizzou Arena and make fun of Mizzou when ever we play bad. It would help ease the pain of a loss.
We don't see any draw backs? We'd like to know your opinions.
If you agree, tweet at us,
@korkedbats
, with the hastag #Kermit4Mizzou.
We say grab the crayon and have him sign today!