Mike Shanahan Shuts Down Redskins Fans For Remainder Of Season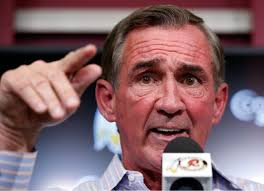 WASHINGTON, D.C.-
 Washington Redskins head coach Mike Shanahan decided this weekend to shut down Redskins fans for the remainder of the year.
"After we, I mean I, decided to sit Robert Griffin III for the year, I started to think about the health of our fans, and I decided they didn't need to see anymore games of ours this season," Mike Shanahan said from his tanning bed. "After talking to [Owner] Dan Snyder, it just made sense for morale to replay our three wins this season in lieu of our future losses."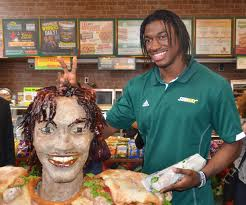 Robert Griffin III, who recently became the highest paid sandwich artist in Subway's history, said, "I'm sure the 20-30 people who show up for our home games will be upset, but at least at they won't see more terrible football from us this year."Shanahan added that his decision is also backed up by medical statistics. "We have spoken to many doctors, and they concluded that it's not a healthy activity for people to watch Redskins football for the rest of the year. Fans were being admitted to local hospitals for high blood pressures and severe optic injuries. Mainly from stabbing their eyes with forks." Shanahan continued, "We are only thinking of what's best for everyone next season."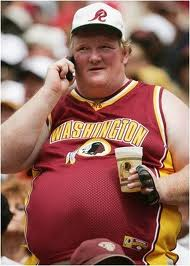 Team owner Dan Snyder stated the organization might show reruns of The Big Bang Theory or How I Met Your Mother during games to keep the players spirits up. "That Sheldon Cooper could brighten anyone's day, and our team could use some sunshine right now," Snyder said.
When asked why he doesn't show the same concern for the entire team the way he does form Griffin III, head coach Mike Shanahan said, "I'm trying to preserve the players our fans know. If anyone can name someone other than RGIII on this team, I'll gladly shut them down as well."
Shortly after his press conference, Shanahan admitted to shutting himself down in week 4 of the 2013 season, but stated he stuck around to see if John Elway would reply to his requests to un-retire and sign with the Redskins for the rest of the season.
• • •
This post was created by Joe. You can follow him and his jokes on Twitter: @JoeShowShow
Also, for up-to-the-minute sports jokes, follow Korked Bats on Twitter: @KorkedBats