Today kicks off the best four days in sports, The Masters in Augusta. As everyone vies for a green jacket, it seemed only appropriate to give you all a Masters preview, complete with Korked Bats odds for victory. I've grabbed the names of the 10 golfers with the best (Vegas made) odds to win, so let's get some analysis in ya face.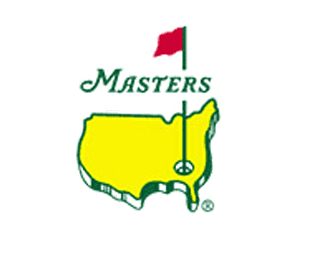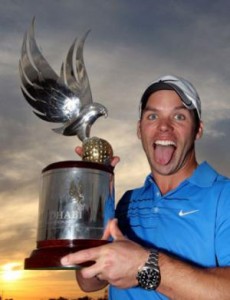 Paul Casey: Paul was one of my favorites going into the Masters, but after unearthing this photo I am going to have to drop him down a few notches. Odds to win: 1-30 (or 30-1, I don't know what order the numbers go in, whichever is harder to win)
Phil Mickelson: Phil would have a much better chance at winning another green jacket if he would stop hitting from the wrong side of the tee. He's even holding his club backwards. العاب قمار كازينو Odds to win: 10-1
Matt Kuchar: Ok, growing up I had a lot of friends named Matt. Like, seriously, four or five decent acquaintances named Matt, or Jim or something.  Odds to win: 25-1
Shooter McGavin: Though Shooter has been quiet on the tour as of late, the same was said of Jack Nicklaus before his magical run in '86. Things seem to be lining up for ol' Shooter. Odds to win: 8-1
Bubba Watson: I'm having a hard time remembering which character in Caddyshack this guy was. Odds to win: 15-1
Tiger Woods: Never heard of him. Odds to win: 12-1
John Daly: This all rides on his pant color. Odds to win: 100-1
Will Smith: Now here's a frontrunner. Will Smith has never finished second in anything he has even thought about doing, let alone smacking some little white ball at some hole somewhere. If there is a such thing as negative odds to win, Big Willie would take that down. كيف تربح في مراهنات كرة القدم Expect a Smith victory pending alien invasion, him losing his last X-ray machine and sleeping in the subway with his son, another movie with aliens and Tommy Lee Jones or a plague turning everyone but himself into zombies. العاب ربح Odds to win: 4-3
Bill Murray: If he can stay focused, he could be a dark horse in this entire tournament. Odds to win: 73.1-1
David Duval's Back: Here's a riches to rags story. Once one of the top backs on the tour, now seeped into oblivion. Here's to hoping that he can turn into a robot!