Manziel Inks New Deal With L'Oréal Paris
COLLEGE STATION, TX- 2012 Heisman Trophy Winner Johnny Manziel has signed a 5-year deal with L'Oréal Paris after sending a certain tweet on Thursday.
After a year-long journey of stress and scrutiny, the redshirt-sophomore Texas A&M quarterback tweeted: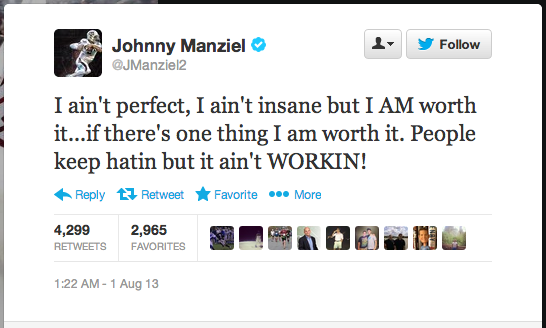 Boyfriends, husbands and manly domestic-partners of L'Oréal Paris employees immediately saw the tweet and showed their significant others, knowing the tweet mirrored L'Oréal's slogan: Because You're Worth It.
"My azziztant brought zee tweet to my attensheeon," L'Oréal Paris CEO and ridiculously speaking French dude Jean-Paul Agon said. "I knew immediatlee we juzt had to zign heem! We cood give him a lot of cazh moniez for tweetz like zat!"
L'Oréal Paris quickly made a phone call to the athletic offices at Texas A&M, where they initially spoke with head coach Kevin Sumlin.
"'You want Johnny to do what?' I asked them. And they told me they were looking to speak with his agent. I was about to yell at them about how he's just a college student and how college students don't have agents, but then I remembered how much agents make. لعب اون لاين 'I'm his agent.' I told them." Sumlin explained.
Johnny Manziel signed the deal a few hours later.
"He duzzent have zee best skin in zee world. In fact, he might have zee worzt," Jean-Paul told us. "But wif Photozhop and ztuff like zat zeese dayz, we can make dew. His forehead iz bumpier zan a ride in a carriage down zee Champs-Élysées during windy zeazon." We didn't get it either. We just assumed that reference kills in France.
Obviously, it didn't take long for the NCAA to get word about Manziel's endorsement deal. المراهنات الرياضية NCAA President Mark Emmert commented on the issue later in the day.
"Normally, we don't allow college athletes to sign endorsement deals until after their playing days are done," Emmert's statement said. "But this is such a girly endorsement deal, we just decided to let it slide." The statement continued saying, "But hey it's Johnny Football! كازينو اون لاين عربي He's a young college student. Let him be him. Remember when you were 20? People are so sensitive these days! Plus, did you see him with that sparkler cigar? That was classic!"
Manziel's first L'Oréal Paris rolled out this morning. See below: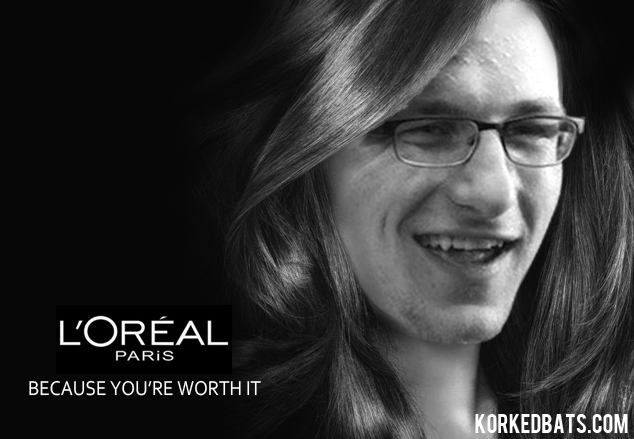 No word yet on if L'Oréal Paris thinks this campaign is worth it.
• • •
This post was created by Austin. You can follow him and his jokes on Twitter: @TheAHuff
Also, for up-to-the-minute sports jokes, follow Korked Bats on Twitter: @KorkedBats