Make No Mistake, That Oklahoma INT Was A Great Catch, Not A Great Interception
Oklahoma beat a Nebraska team by a score that shouldn't have been as close as it was. Blah, blah, blah. But all anyone is talking about from this game is this insane interception by OU cornerback DJ Graham. And yes, it was an insane catch. OBJ-like, if he played defense. But don't let the insaneness of that one-handed grab deflect from the fact that it was an insanely bad interception.
This play happened on 4th down. Had DJ just batted the ball down, OU gets the ball at their own 24. Instead, they got it at their 3. And then their offense proceeded to go three-and-out and punted from the back of their own endzone in what became, on the very next possession, a one-score game. So yeah, not to be the WELL ACTUALLY guy on the internet today, but it was merely a great catch and a terrible interception.
Don't get me wrong. It was a big play. Almost as big as Scott Frost's microphone. But everyone praising this pick solely for the interception feels like if everyone praised J.R. Smith for his rebound at the end of Game 1 of the 2018 Finals.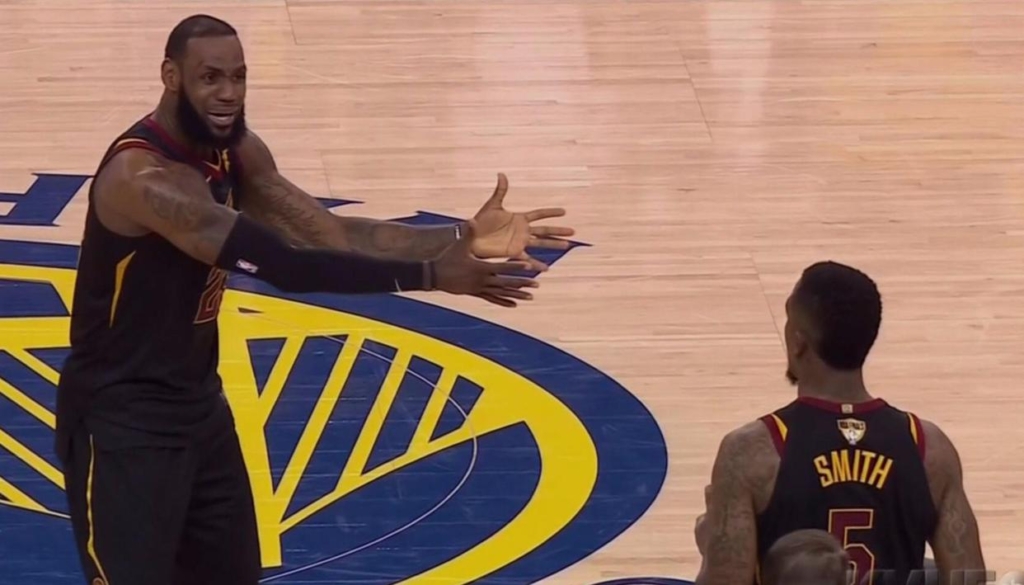 And don't let anyone tell you this was the greatest pick of all-time. Far from it. That honor actually goes to a team PLAYING the Sooners. A team that's OU's rival… Oklahoma State. Lest we not forget this insane pick.