Little Leaguer Banned For PED Violation
WILLIAMSPORT, PA -The Little League World Series was rocked with the news that Corpus Christi, Texas right fielder Stevie "Big Moose" Kowalski tested positive for several banned substances before Thursday's game.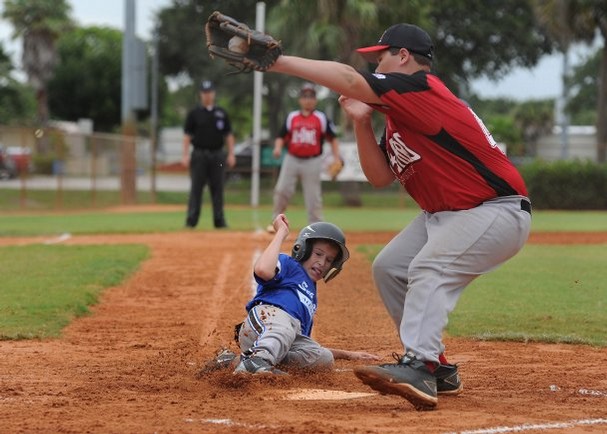 Kowalski, who stands at 6'5 and tips the scales at 360 pounds, shed some tears when told he could no longer compete at the Little League level again.
"I took the majority of my vacation weeks from work just to compete here in Williamsport. But hey, it's cool. I've had a blast. It was even better than when I first played here back in '88," stated Kowalski during a press conference.
The banned substances that were listed included everything ranging from nicotine to OxyContin. "The OxyContin is from my back pills, and the nicotine, well I know I should quit smoking," he added. "My wife reminds me everyday of the dangers of smoking, but it's just so hard after you've been doing it for 20 plus years."
Kowalski had previously been suspected of being slightly older than his teammates, but that accusation was squashed when Little League investigators dismissed the claims when Kowalski proved his license had a typo "I know my drivers license says I'm 37, but that's because of a glitch at the DMV. I'm honestly only 11 years old."
The news of Kowalski's removal is a huge blow to the team from Texas, as "Big Moose" was his team's best hitter with an average of .850 as well as 59 home runs and 176 RBIs. "It hurts us quite a bit" said Corpus Christi manager Doug Smithson "but thankfully we still have his son Rick 'Lil Moose' Kowalski playing 3rd base for us."
The news wasn't all bad for the Kowalski's this week as Big Moose announced his wife was expecting their 3rd child in December.
• • •
This post was created by Joe. You can follow him and his jokes on Twitter: @JoeShowShow
Also, for up-to-the-minute sports jokes, follow Korked Bats on Twitter: @KorkedBats