Let's Breakdown That Courtyard By Marriott Commercial Where Devante Adams Torches The Titans
For years Titans fans (myself included) have complained about not getting enough national attention in commercials for the NFL. Aside from a Derrick Henry Old Spice spot, it feels like the Titans brand is just never included in national spots. Hell, even in the NFL's own postseason commercials (in which the Titans were a part of), they'd only be given 1.5 seconds of a 60-second spot. Gone are the days of getting shouted out in Cast Away, as the Titans themselves had become castaways. But look, I get it – to an extent. A decade of futility will leave your team forgotten about. If you're a big brand and you wanna push product, you're not going to do it with a team that finishes with 2 wins at the hands of Zack Mettenberger. This left an extended amount of time in the 2010's where the only people who remembered the Titans were Disney. And even that cultural reference was fading into obscurity at the hands of Friday Night Lights, which stole all of the football entertainment attention in that time period.
However, I'm here to finally announce that the Tennessee Titans are BACK IN THE NFL LIMELIGHT!
Kinda.
While watching Monday Night Football this week, I was pleased to see the Titans were featured in another national commercial. That is until I watched the damn commercial. This spot featured Devante Adams being the spokesman for… Courtyard By Marriott? Now does the commercial show Devante laying in the comfortable bed at a Courtyard? Maybe fueling up for the big game with their continental breakfast? Or even watching film on their complimentary free WiFi? Of course not. Instead, this commercial showed Devante doing Devante things. And it started with him lining up in Lambeau against, you guessed it, the Tennessee Titans. Not a good sign.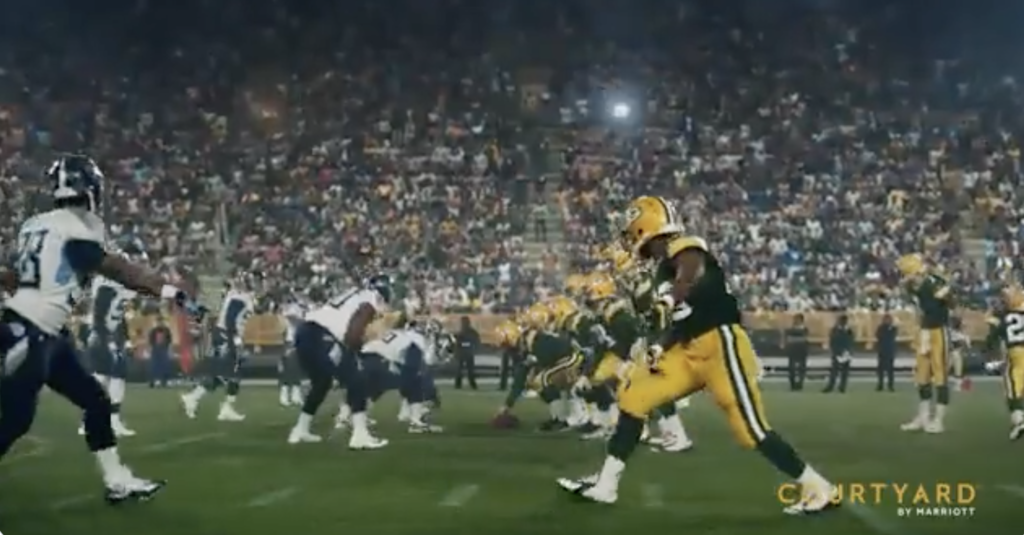 This shot gave me instant PTSD from last year's snow game when he popped off for 142 yards. Frankly, I'm still shaking.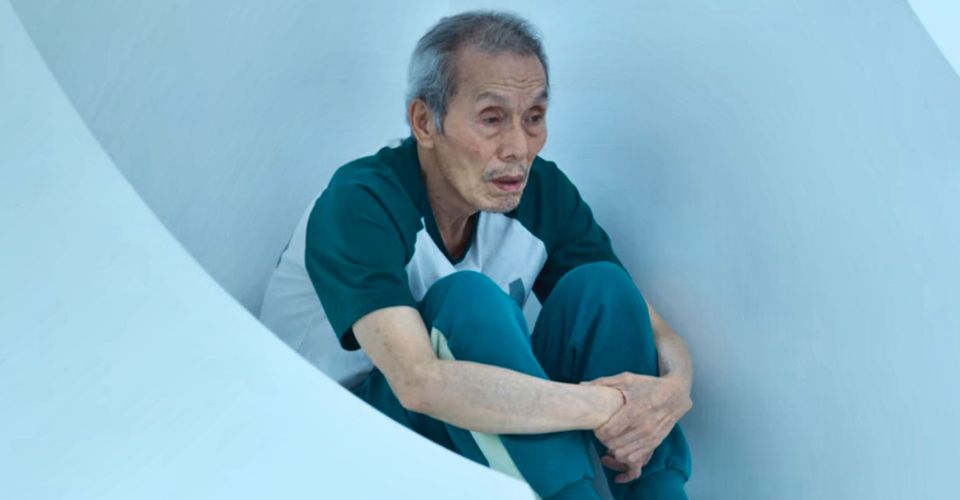 Especially when I see who's lined up to cover Devante Adams.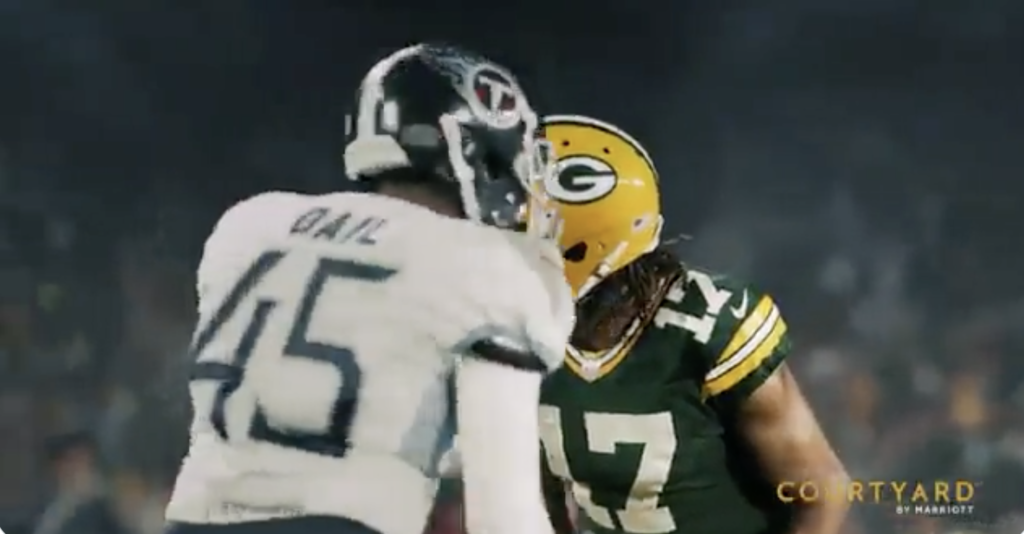 Dail?! Seriously? We're attempting to defend one of the best wide receivers in the sport with that scrub Dail?! For as mad as I am at Courtyard for making this commercial, I might be even madder at Shane Bowen for lining up Dail on Devante in the first place. We all know Dail doesn't have the speed to keep up with Devante. That's why everyone calls him Dail The Snail. Frankly, the Titans deserved this for this botched defensive scheme.
Now you might be thinking Devante making some ridiculous catch over some random ass dude named Dail might be the most unrealistic thing about this entire commercial. And you'd be wrong. In fact, this might be the most realistic thing about this entire commercial. Because in a year like this one, where a sharp gust of wind can send a Titan to the I.R., it's expected to see no-name guys lining up at just about every position for the Titans. In fact, in the amount of time it took you to read that last sentence, three more Titans have been ruled out for Sunday's game.
If Devante Adams is the spokesman for a product, you know the commercial is going to feature him doing something spectacular. Hell, as stated before, he doesn't even need the added benefit of a scripted commercial to do something spectacular against the Titans. But naturally, he goes one-handed catch over that doofus Dail.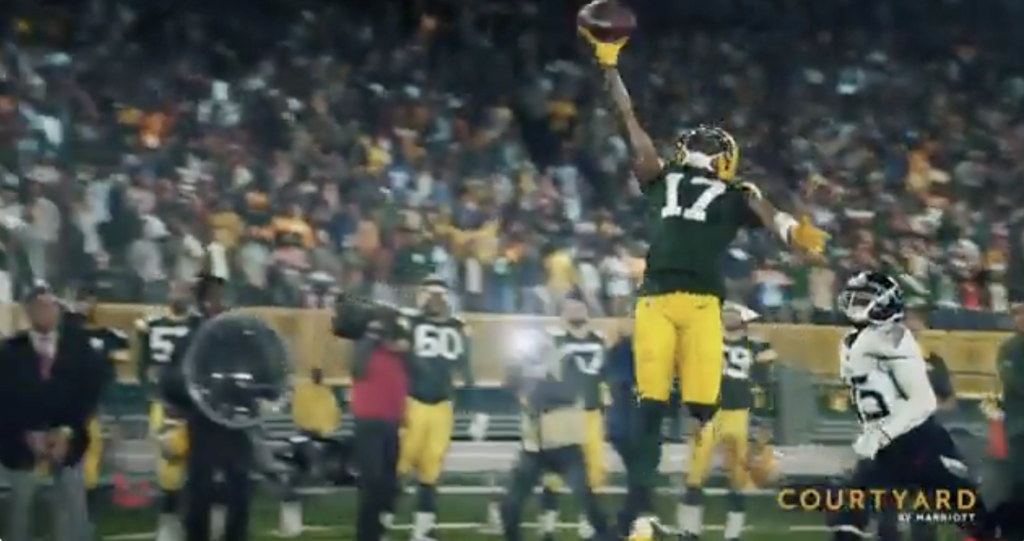 Son of a bitch, Dail! YOU HAD ONE JOB!
Also, you might be thinking how Aaron Rodgers could throw such an errant pass to where Devante has to go up with one hand for the slight chance of making that circus catch. Aaron Rodgers isn't that inaccurate unless he's attempting to adhere to covid protocols. But if you go back to the first frame, you'll notice the quarterback isn't #12. Nor is it Jordan Love (#10), whose family is still probably coming down from their nosebleed seats at Arrowhead. No, it's actually the Packers' QB3… Kurt Benkert. Which explains the throw nearly forcing Devante to an inadvertent Lambeau Leap, but only further drives the knife into Titans fans, that they're allowing Kurt Benkert (which sounds like a made-up person) to burn their secondary in a primetime game. Just brutal.
And to make things worse, this wasn't Devante's only catch. He clearly breaks away for another score later in the game.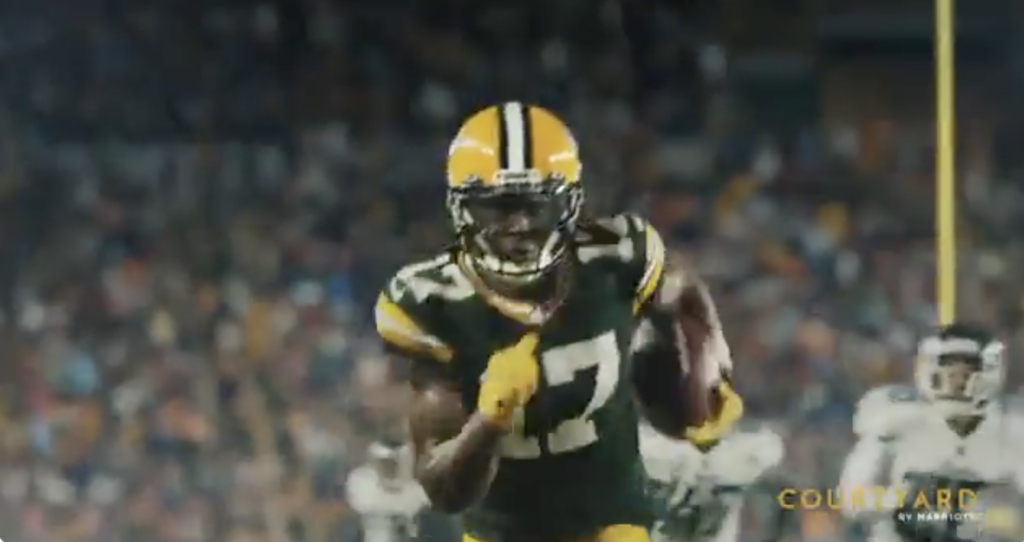 Dammit, Dail.
Look, when I said I wanted the Titans to be featured in more national commercials, this isn't what I meant.