Let Me Be Frank With You…

. . . . . . . . . . . .

Tiki and Ronde are together again!
As most of you have heard by now, 36 year old Tiki Barber is coming out of retirement to play in the NFL for the first time since 2006. That's all good and dandy, but I probably wouldn't have even talked about it had I not come across the above picture. I don't know which one is Tiki and which one is Ronde, but I do know after seeing it, suddenly Adam Lambert seems not so gay after all. What could that picture ever be used for?
Diging further into my Google search of Tiki Barber, I found out his name isn't really Tiki. It's:
Atiim Kiambu Hakeem-Ah "Tiki" Barber
I wonder at what point in his upbringing his parents were like, "Atiim Kiambu Hakeem-Ahhhh screw it! I'm just going to call you Tiki.".
Oh yea, and I found some more pictures: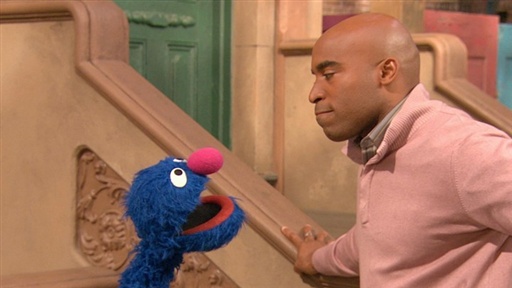 Tiki Barber is weird. Speaking of weird people…
The hearse Dale Earnhardt rode in is for sale on eBay, seriously.
Here's the listing if you have an extra $1.5 million you've been itching to spend. This sad excuse for a human being purchased the hearse on Craigslist just weeks ago for $8,800.
Here's the item description from eBay:
Rare: 1996 Lincoln Town Car Hearse

Great NASCAR history.

This Hearse was the last ride of Dale Earnhardt SR.

On Feb. 21, 2001 this hearse took Mr. Earnhardt from a Huntersville , North Carolina funeral home to his final resting place

This 100% verifiable to qualified buyers

Serious inquiries only.
WARNING: Winning the NCAA Division 1A Hip Hop National Championship can cause seizures.
Sometimes I wish punching a girl wouldn't be looked down on by society and wouldn't ruin my life.*
This would make a good Southwest Airlines commercial.
Wanna get away? The Old Dominion mascot probably did last night during the Colonial Athletic Association's Championship that was delayed 10 minutes as cleaning crews mopped baby powder off the floor. Why was the baby powder there? Because the ODU mascot did a LeBron James "powder toss" in the pre-game causing a VCU player to slip and fall while attempting an in-game layup.
On the bright side, this mishap could actually be the reason ODU won the game. Accroding to the article on Rivals.com, "VCU coach Shaka Smart was still incensed after his team's 70-65 loss by the "five-point swing" he believed Nixon's botched layup caused."
This is my second straight week with a cricket mention.
Watch this video which features the world's most fearless, creepy, and awesome staring contest man. Watch his mustache giggle. Then watch the kid next to him give a peace sign, pick his nose, then wipe it on his cheek and chin. What more could you ask for in a 59 second video clip?
. . . . . . . . . . . .
* – I'm joking. But seriously, what an annoying reaction.
As always, if you have any ideas for future posts or just come across something funny, please shoot me an email at
Frank@KorkedBats.com
.