Let Me Be Frank With You…
. . . . . . . . . . . .
Washington is Kentucky's wingman.
For all of you out there who happen to follow college basketball recruiting, you know the last remaining top 100 player in this year's class finally ended his recruitment last night at 10:30 p.m. when five-star power forward Terrence Jones sent in his papers to attend the NBA Development School University of Kentucky. Why is this noteworthy for a "Let Me Be Frank With You…" mention? Just last month Terrence held a televised press conference at his school where laid out 5 or so hats on a table before ultimately picking one up to a round of applause from the audience and smiles all around. You know, the usual over dramatic, egotistical practice most top notch recruits end up doing. He chose the Washington hat, decommitted 20 minutes later, kept his feelings close to his chest for another month, then chose UK. While this is enough to deeply irk Washington fans, it's only half of the story. Kentucky also signed a former UW commit in this year's class in the form of Rivals.com #3 player in the country Enes Kanter. That's two top 15 players who were literally taken from Washington by the same school. If I were Washington head coach Lorenzo Romar, I'd keep a close watch on my wife. Or maybe in a late night bar metaphorical sense, Washington is just the really good friend of Kentucky who was selfless enough to help his friend, Kentucky, seal the deal. Twice.
Hey man, sweet tat!
Since I've already committed one "no biased blogging" infraction by talking about my team, I figured I'd go ahead and make fun of Tennessee, too. The above picture is the back tattoo of Tennessee's prize quarterback recruit, Tyler Bray. That thing is about as gangster as a picnic on a mild spring afternoon under a shady Oak Tree in Vermont. Actually, no. The picnic is much more gangster than that. I feel sorry for his friends, family, and most of all, people who are stuck being Vol fans. Then again, I did let pop superstar Ke$ha tattoo a dollar sign on the side of my left hand. But at least mine isn't permanent…I don't think.
This guy says some silly stuff.

A reader by the name of Julian Wiggins told be about a wonderful website called TheQuotableLesMiles.com. Basically it's a huge database of stupid things Les Miles has said over the years. لعبة تربح منها المال This may not seem entertaining, but by golly it is. Here's some of my favorites:
"So the start may not have been as significant as more as maintained a consistent edge and competitive edge in that game."
"We are going to allow that position to compete fully, and we are not looking to rely on anybody as the quarterback."
"I think that if we get to a point where the teams that we play, that our running back will match and compare, in my opinion, favorably against any that we play."
"I'd be the first one to tell you that I would like to think that I had called timeout before that. I can't imagine that I did not. I can't tell you that I did, and that's my issue."
"I think the reason we didn't score a lot of points last time was that I don't think we were as good on offense at running the football as we are currently."
"We don't rely on faith or destiny. Those things are made. They are not looked to or hoped for. مواقع ربح المال "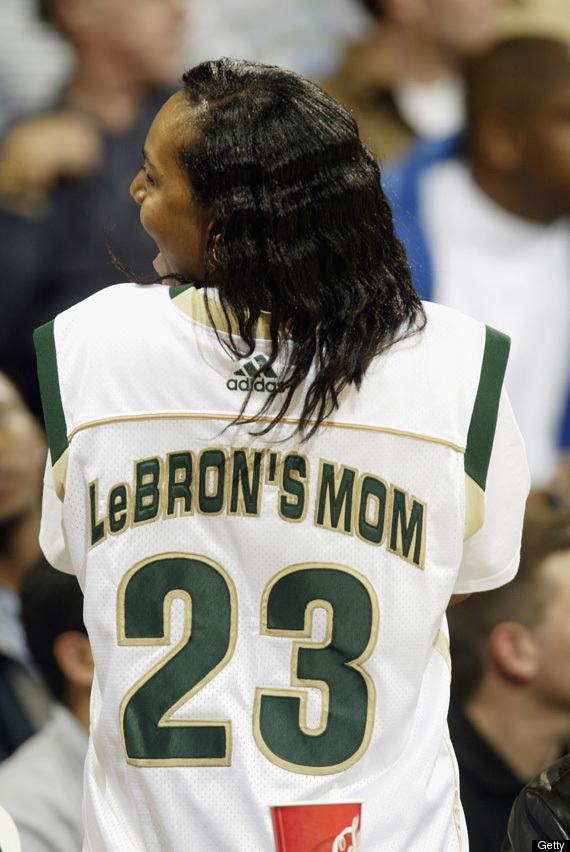 Yo Mamma jokes just became relevant again in Cleveland.
In a story you just can't make up, rumors began to swirl last week that LeBron James' teammate Delante West "got it on" with LeBron's mom, Gloria which explained his poor play in the Eastern Conference Semifinals. Rumors are just rumors, right? Well, last night NBA Hall of Famer Calvin Murphy addressed the situation by saying, "It ain't no rumor." Calling the claims "absolutely true" and "absolutely horrifying", Murphy went on to say, "Unfortunately, my sources in the NBA tell me that it's absolutely true. My sources, and they're legit, tell me that the only people that didn't know it was happening was LeBron and me."
I'm not quite sure how to approach this one, so I'll just leave it at that.


Are you supposed to tip at Sonic?
I'm just seriously asking. You know when they started installing those credit card machines I never know what to do. كيف تربح المال من الإنترنت I'd say I tip 50% of the time but the inconsistency is killing me. Do they deserve a tip? Please leave a comment so I know what to do next time. Thanks guys.