Leonard Fournette Is This Year's First Fat And Out-Of-Shape Player To Show Up To Training Camp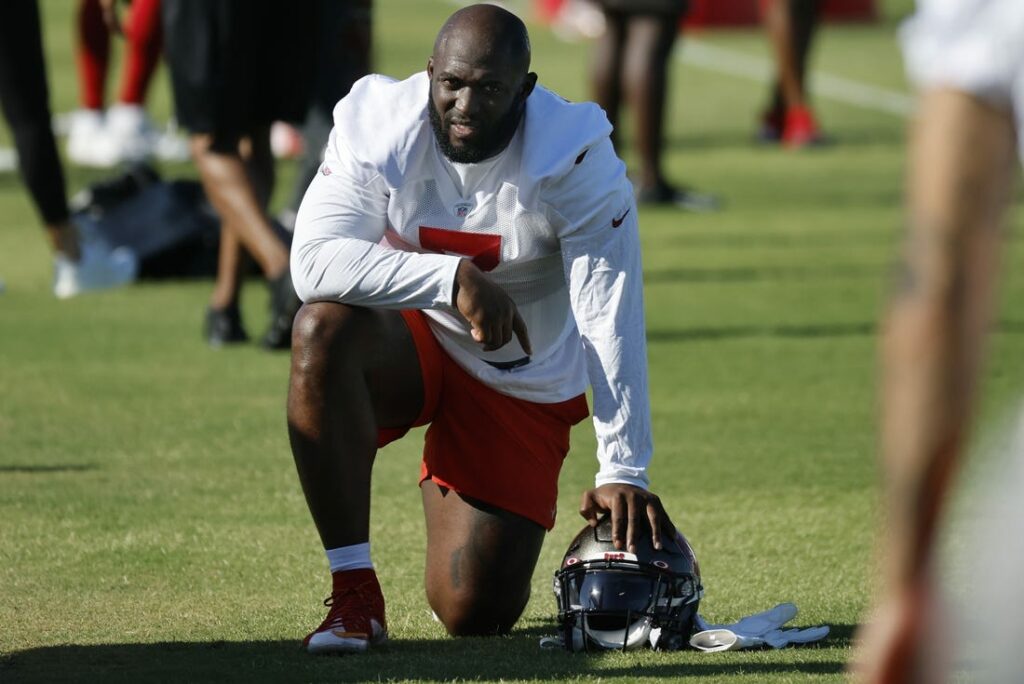 Step aside, Buck Reising. We've got a new tubby showing up to camp. Only this dude seems to be in no rush to get down to 220 by training camp.
Playoff Lenny is now Plate-Scarf Lenny. Ok, still workshopping that one. But you get my point.
Leonard Fornette got Leonard Fourn-fat… More like the Tampa Bay Thiccaneers, amirite?!… He certainly isn't Lean-y Fournette… Ok, look, it's training camp for all of us, ok? We're all getting back in shape.
But these are always my favorite storylines of training camp. It's low-hanging fruit, and unless they're covered in chocolate, these chubby ass players aren't going to eat them, so someone has to. Might as well be us. It's the easiest first talk point of the NFL season every single year. And let's just say no one is safe from the rath of showing up to camp fat, whether it's Eddie Lacy, Kelvin Benjamin, or now Lenny Fivenette.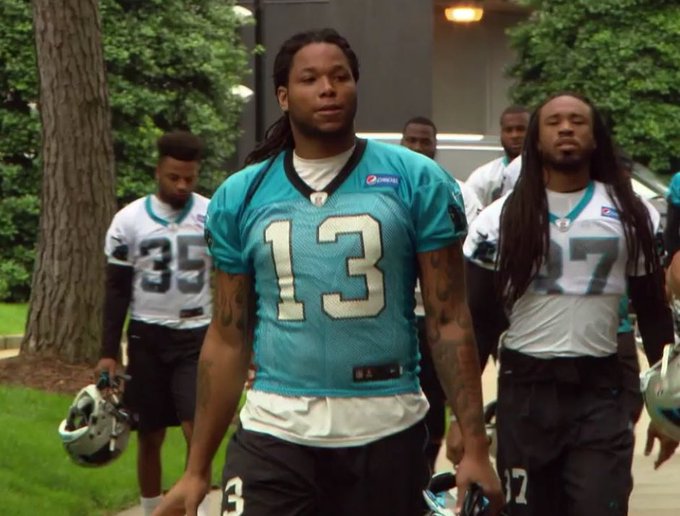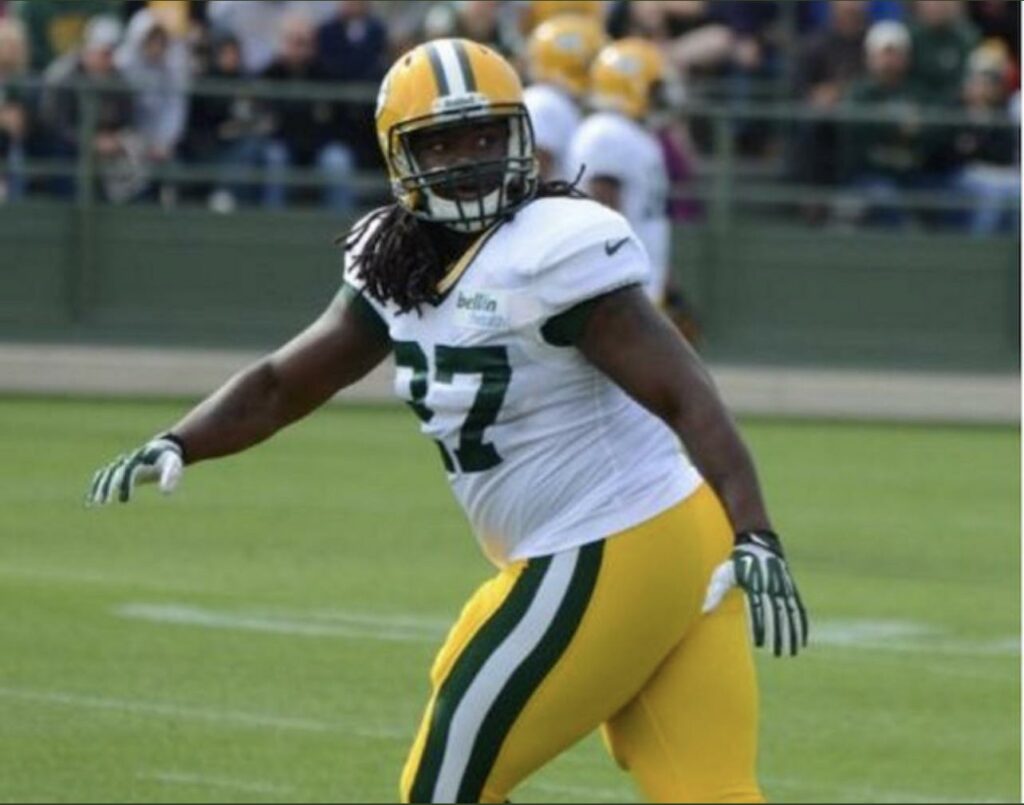 Lenny is *listed* at 228 (yeah, IN HIS BRA!), but according to the Bucs, he's sitting somewhere closer to 260. And as you might imagine, coaches are not thrilled.
"Coaches were not happy, and that's an understatement, when he didn't participate in the OTAs, but then he shows up at the mandatory minicamp weighing damn near 260," Stroud said. "And that's not a good sign for a guy that you just spent a three-year contract on."

via Pro Football Talk
It's just funny to me how a guy like Tom Brady who refuses to eat air because of the caloric intake it produces on his temple of a body can share a backfield who can't pass a Wendy's without getting a Frosty. And a Baconator.
I mean, holy jeeze, look at the butt on that.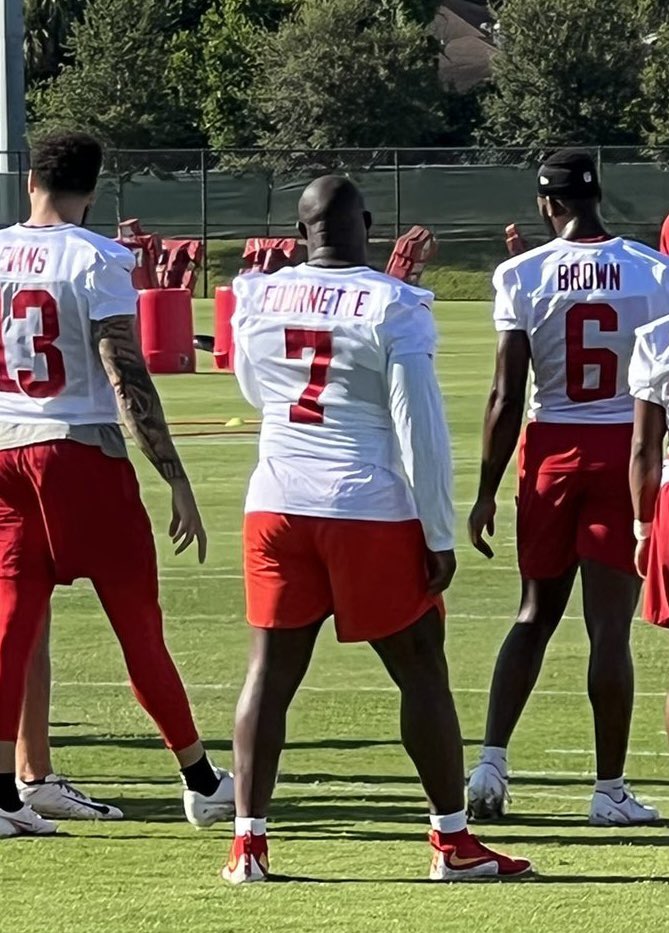 Yeah, he must not work out.
Leonard Fournette's rocking a Kardashian ass that even Kyle Lowry would be jealous of. The kind of romper that can't squeeze down movie theater aisles. The kind of glutious that you have to turn sideways just to walk in most door frames. His donk provides himself with a shelf on his backside. And speaking of backs that can clap, that's exactly what Lenny did on Twitter today. He clapped back.
Ironic for this guy to be tweeting about other people's energy when he's shooting off vibes of not being able to make it up a flight of stairs without wheezing. And as for the September 11th, I looked it up. That's either for the Buccaneers first game of the season ORRRR National Hot Cross Bun Day.