Since being with Korked Bats, I have made a lot of celeb friends. It comes with the territory. The rich and the famous like to tell me about their day. How they are doing emotionally and physically, but most importantly, they like to tell me about what they are giving up for Lent. The forty days in which you sacrifice something. Well, I decided that I would exploit their trust and pass the information along to you, the reader. You can thank me later.
Charles Barkley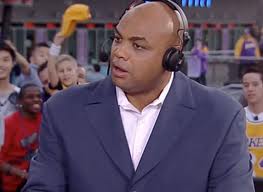 Charles told me that he is giving up Weight Watchers. He explained that he is finally happy with who he is on the inside and that he is not just a piece of meat to dangle in front of the ladies.
Jeremy Lin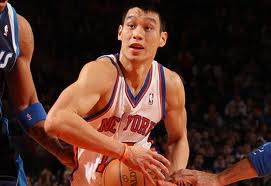 Don't worry, I didn't just jump on the Jeremy Lin friendship bandwagon because he is finally making some baskets, but Lin is giving up his dream to go back to Harvard for that ever coveted Law Degree. Enjoy your 40 days, New York.
Anthony Davis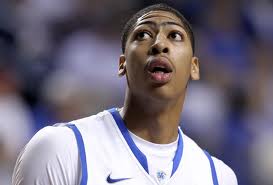 Anthony is giving up that Taylor Swift surprised face. He did decide to keep the unibrow though. That just seems really stubborn of him, but it could be where the power comes from. In that case, maybe someone should pluck it for him in the night. Just an idea for you other SEC teams to try.
NASCAR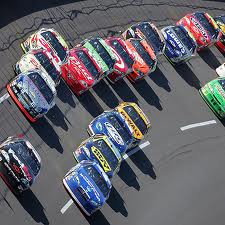 I know it seems like I couldn't really be friends with NASCAR as a whole, but I am. And NASCAR explained that for the next 40 days they are going to just give up trying. Gas Prices were the main reason, but also they mentioned nobody showing up at the races. And that maybe their families were tired of coming to every race. And that they were a little tired of luring inviting their friends with the promise of free food and massages.
Vince Wilfork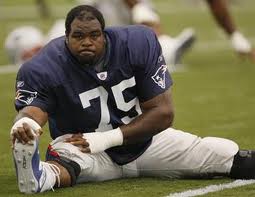 Vince Wilfork is going to give up pigs in a blanket for 40 days. He was using them as a nutritional crutch and it is starting to weigh him down.
And one more, for good measure and nothing to do with "sports"…
Lindsay Lohan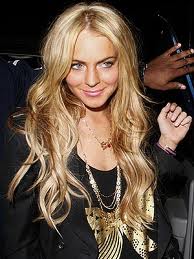 Lindsay Lohan is going double this year. She is going to give up 1. Being Sober and 2. Listening to Rap Music. It's just getting in her head and she is starting to hate women and her urge to get larger rims is starting to get overwhelming.
There were so many other celebrities that confided in me, but you will just have to call me to get the full deets. But I'm not going to lie, I'm pretty busy. Unless you are a celebrity.
• • •
This post is a part of our bi-weekly The Ladies Room posts for Korked Bats.
Follow The Ladies Room on Twitter: @KBLadiesRoom – Or follow Erin, TLR writer: @erinmcgown
As always, be sure to follow Korked Bats and our up-to-the-minute sports jokes: @korkedbats