Kris Bryant Is Thankful To Not Be On Cubs Opening Day Roster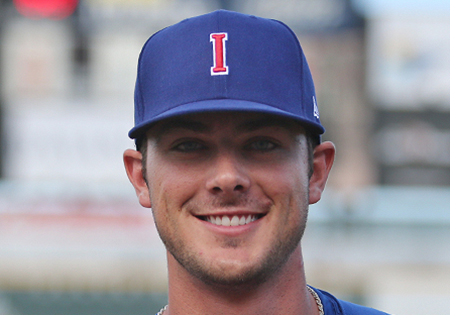 CHICAGO — Chicago Cubs top prospect Kris Bryant was optioned to the minor leagues prior to the start of the 2015 season, and the rookie has openly admitted how thankful he is.
"I've worked hard my entire career to play on a professional baseball team, and I'm lucky enough to have finally accomplished that feat," Bryant told reporters over the weekend. "I'm so thankful to not have been called up to the Cubs."
As soon as Bryant got news that he would be sent down to the minors to start the season, he immediately called his family and friends to share with them the good news. Bryant's mom, Susie, said she instantly started crying. "He's just worked so hard on this dream, and to find out that after all those years of practice and training, that he's not even going to be on the big league Cubs… I was so happy for him," she said.
Bryant, 23, has all the tools the Chicago Cubs are looking for, including great size, solid defense, and the ability to hit a baseball. "We all knew he was going to be a really good player when we saw him step into the batting cage with the machine that pitches over 85mph!" Cubs third baseman Mike Olt said. "Most of us stick to the batting cage with the slow-pitch machine."
Many MLB scouts compare Bryant to former Little League standout Danny Almonte in the sense that he's so much better than his teammates, it's probably illegal. The Cubs, however, are ok with that. "I mean we were home to Sammy Sosa for most of his career," one Cubs executive said.
Bryant is expected to be called up to the Cubs in about two weeks. When asked what he plans to do when that time comes, Bryant said, "We'll cross that bridge when we get to it. I might just retire, before a season with the Cubs kills my career." He also said another sport might not be out of the picture either. "I might take up football. I hear the Bears could use a quarterback. I've never played that position before, but from the looks of it, neither has Jay Cutler."
• • •
This post was created by Austin. You can follow him and his jokes on Twitter: @TheAHuff
Also, for up-to-the-minute sports jokes, follow Korked Bats on Twitter: @KorkedBats