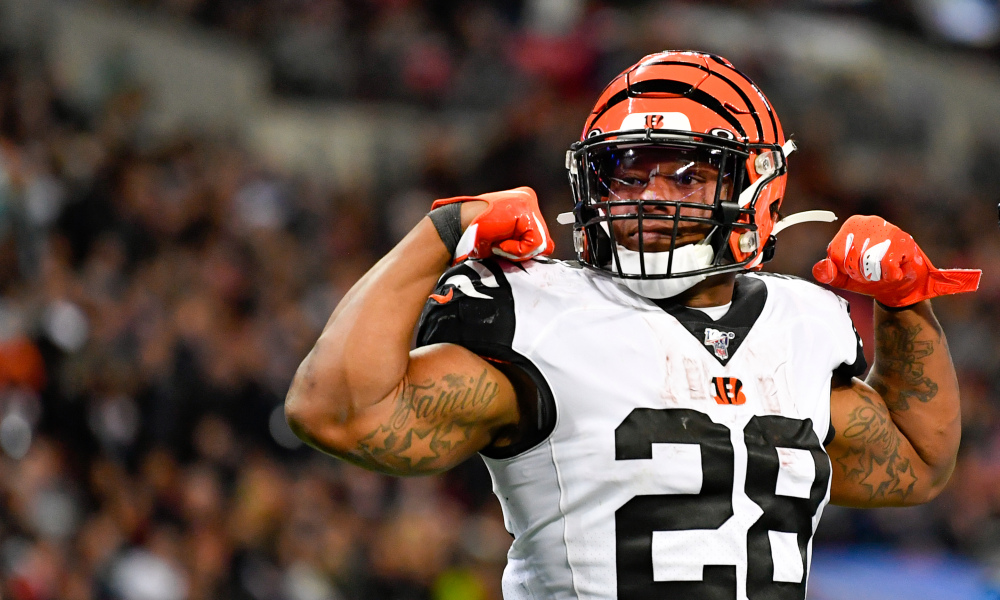 It's spooky szn. With these games being played on Halloween, are the teams going to be themselves or pretend to be someone else? Will they trick us? Or treat us to a nice sum of cash? Let's forget about the Snickers and Butterfingers and hope for lots of Paydays and 100 Grands. Let's get to the action! As always, I'll provide a three-pick parlay I'm confident in and three additional picks I'm feeling this week.
Tennessee Titans @ Indianapolis Colts Line: IND -2.5
I had to rub my eyes when I first saw this line. Surely this can't be right? Is there a hotter team in the league right now than the Titans? Is Vegas crushing on Wentz? I don't buy it. I'm rolling with the Titans. I'd do MoneyLine if I could, but we do against the spreads and that's all we need here. I don't get it, maybe I'm missing something. But Tennessee should walk away victorious.
Pick: TEN +2.5 Titans 27 Colts 24
Cincinnati Bengals @ New York Jets Line: CIN -10.5
I hate double digit spreads, but the Bengals have been red hot and the Jets…are the Jets…minus their starting QB. Not that Wilson was doing much to influence wins, anyways. But do the math.
Burrow…Chase…points…taking on Jets. I'll take the risk with a double digit spread and think the Bengals can win by at least two scores against the struggling pathetic Jets.
Pick: CIN -10.5 Bengals 33 Jets 17
New York Giants @ Kansas City Chiefs Line: KC -9.5
The Chiefs have to be motivated. They've been embarrassed all season long. It's not who they are. I expect a show them game proving all the doubters wrong. If they don't…it's on them, not me!
Pick: KC -9.5 Giants 16 Chiefs 27
If you're still hungry for more sweets, don't worry I've got a big bag of candy.
Tampa Bay Buccaneers @ New Orleans Saints Line: TB -4.5
I'd like this spread even with Drew Brees was still quarterback…and he's not. Jameis has talent, but he's no Drew. He's so unpredictable and that's not what I look for in bets. You know who's completely predictable and worth betting on? Tom Brady. He's going to be MVP and has been on fire this season at age 55. Yes, the Saints defense is still intimidating and worth a mention, but I believe the Bucs offense can find a way to win by a touchdown.
Pick: TB -4.5 TB 24 NO 17
New England Patriots @ Los Angeles Chargers Line: LAC -4.5
New England has looked better than expected this year. Mac Jones could end up being legit. Justin Herbert has already proved himself to be elite. They're fresh off a bye and an embarrassing loss to the Ravens. Statement game coming. I think the Chargers can handle the Pats and come out with a win covering the spread.
Pick: LAC -4.5 Patriots 20 Chargers 30
Carolina Panthers @ Atlanta Falcons Line: ATL -3
The Panthers are looking bad. They benched Sam Darnold last week. They're still without CM. What do they have going for them? Nothing right now. I don't love the Falcons but I think they can put up enough points to beat the Panthers in this one.
Pick: ATL -3 Panthers 13 Falcons 24