Korked Bats Radio Debuts January 25
We at Korked Bats try our very best to bring you the greatest sports comedy. In addition to this site, our Facebook, Twitter, and YouTube pages, you'll now be able to catch Korked Bats on the radio (or podcast if you don't feel like waking up early).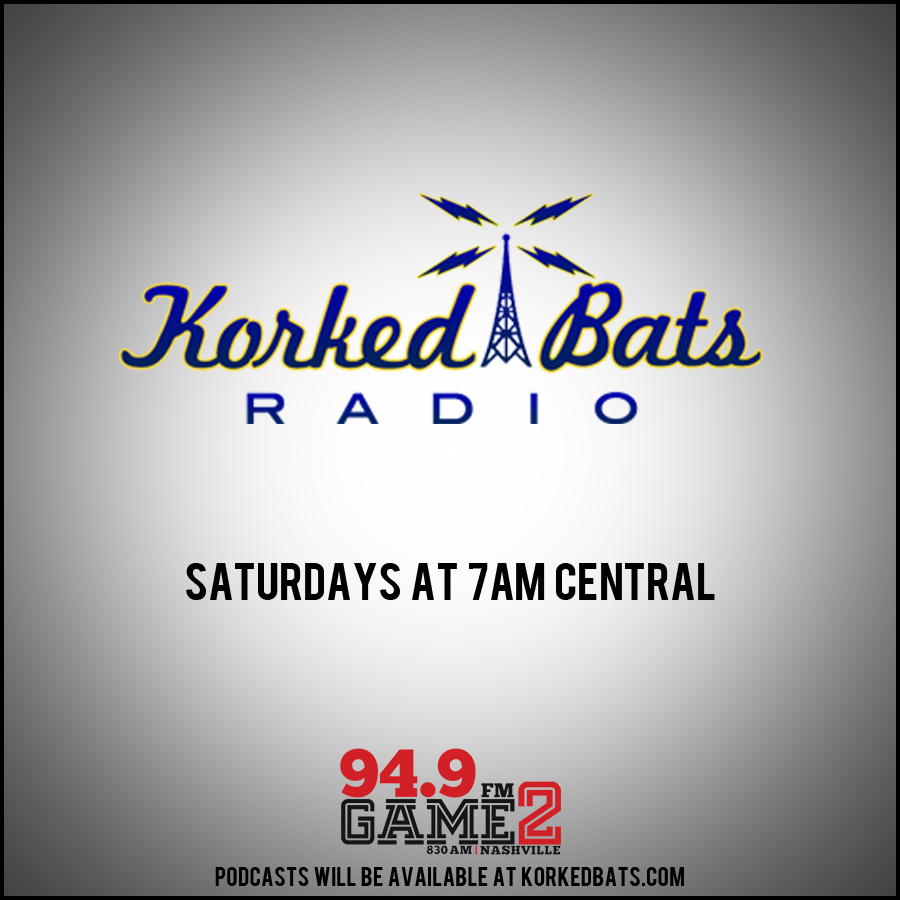 Beginning January 25, Korked Bats Radio will air every Saturday at 7AM central time on 94.9 FM The Game 2, if you're in the Nashville, Tennessee area. If you're outside the area, or will be too tired or hungover on Saturday mornings, don't worry, we'll post a podcast of every show here on KorkedBats.com.
We'll do our best to make sports talk radio fun again.
If you're wondering how you can get involved with the show, aside from following @korkedbats and LIKING Korked Bats, submit a slogan for each show.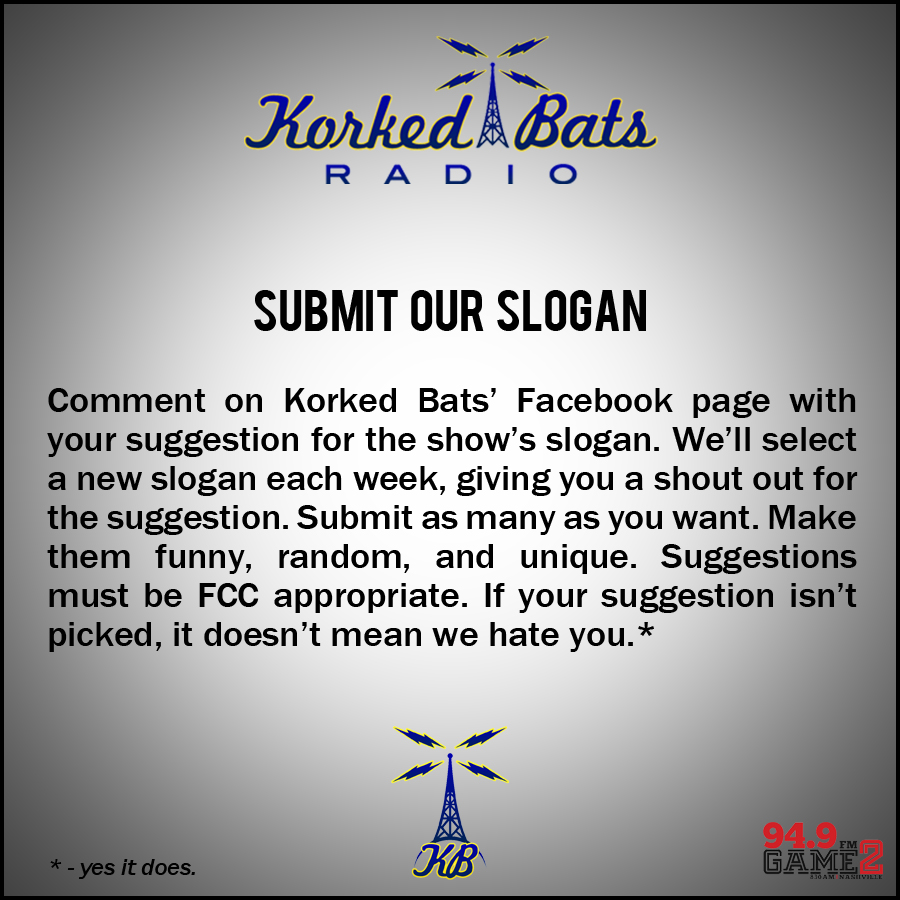 Submit your slogans here.