Korked Bats' 2015 MLB Preview: American League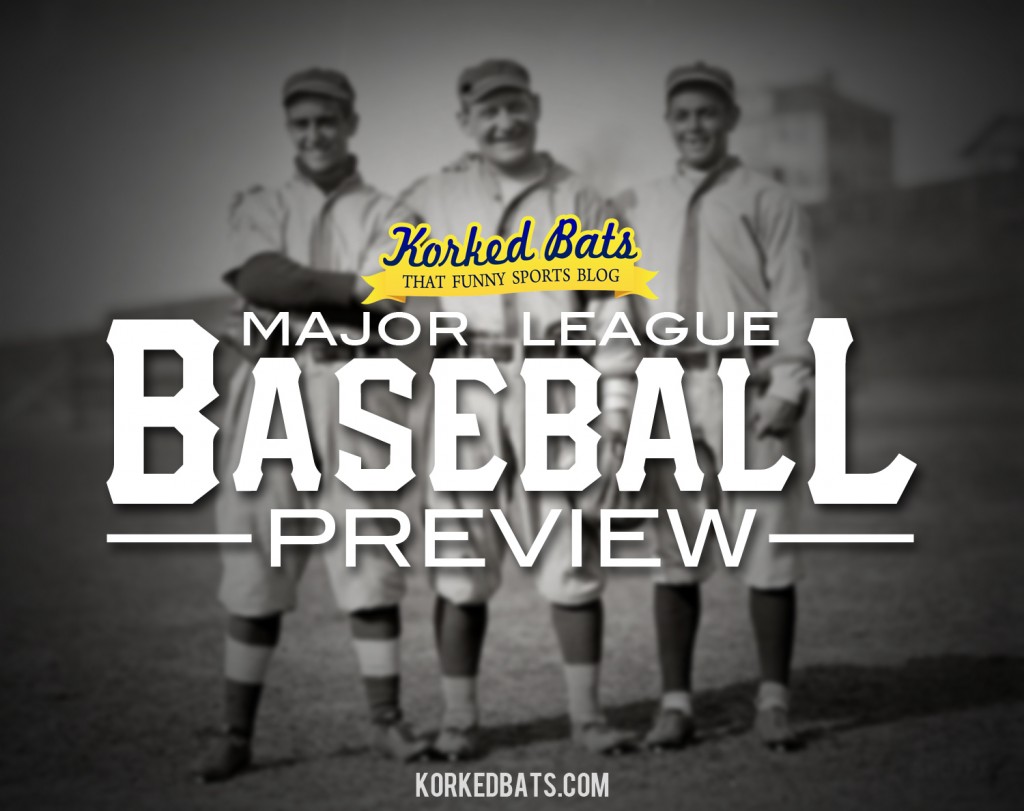 It's that time of year. Time to shoot off the gun, signifying the start of America's longest marathon, baseball season. Yes, baseball season is long. In fact, it's the only thing longer than the intro to House of Cards. However, it provides great excitement throughout. Unless you're a Twins fan. But why wait until October to figure out how your team will do? We have all of your 2015 MLB Predictions right here.

The American League East is the worst division in baseball. Not like worst because all the teams are bad. They're actually all really good. This division is just the worst because it plays home to both the Yankees and Red Sox. If you're unfamiliar with who these teams are, just watch ESPN's Sunday Night Baseball literally any week this season. They're on just about every one.
American League East Standings Prediction
1) Baltimore Orioles (95-67) – Division Winner
2) Boston Red Sox (90-72) – Wild Card
3) New York Yankees (88-74)
4) Tampa Bay Rays (82-80)
5) Toronto Blue Jays (last place, eh!)
• • •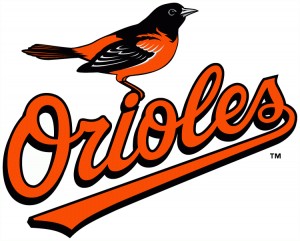 You're not going to want to hear me say this, but the Baltimore Orioles are a really fun team to watch. "But… but… they're the Orioles. They're from Baltimore. I'm falling asleep just thinking about th… ZZZZZZZZZZZZZ!" Yeah, I know. I know. But at least try and stay awake to watch Manny Machado, Adam Jones, and Chris Davis. They're a lot of fun. They will tickle your fancy. I pinky promise.
But for the Orioles to go all the way this season, a few things need to change. Last year, they lived and died by the long ball. Business was extremely good for a majority of the season, but unfortunately like Tamagotchis and Furbies, business quickly died down. The O's died a brutal death by the long ball (or lack there of) in the Postseason last year. Even the producers of Final Destination thought their postseason death last year was a little too brutal.
Regardless, I think the Orioles will end up being the creme of the crop in the East. So take note, Red Sox, Yankees, Rays, and Blue Jays… "If you come at the king, you best not miss."
• • •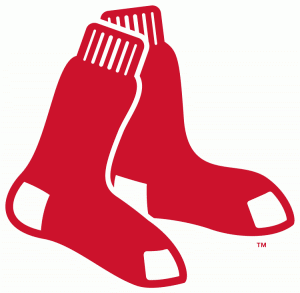 Can't believe the Red Sox haven't won the World Series since 2013. Gah, this must be what the 1920 Red Sox felt like. Let's hope this isn't the start of another 86 year drought.
The Red Sox made a huge offseason splash by acquiring Hanley Ramirez, Pablo Sandoval, and Rick Porcello. Well, not so much a "huge offseason splash" with Porcello, but the other two guys for sure. Many speculate that with the addition of Sandoval's appetite, the franchise will be required to implement the beer and chicken they used to stock their clubhouse when they choked away the season in 2012. Yay!
If players produce like they have before and Mookie Betts becomes the breakout star that we all want him to be, the Red Sox have one of the most thorough lineups in baseball. But hitters, can't pitch. Or can they? Seriously, I'm asking. The Red Sox would like to know. With all their signings this offseason, they forgot to bolster their rotation that led them to a 71-91 record last season. If the Red Sox have 99 problems, a pitch is all of them.
• • •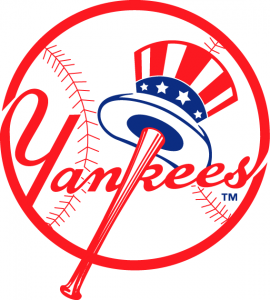 Before we preview the Yankees' 2015 season, let's recap the Yankees 2014 season:
JETER. JETER. JETER. JETER. JETER. JETER. JETER. JETER. JETER. JETER. JETER. JETER. JETER. JETER. JETER. JETER. JETER. JETER. JETER. JETER. JETER. JETER. JETER. JETER. JETER. JETER. JETER. JETER. JETER. JETER. JETER. JETER. JETER. JETER. JETER. JETER. JETER. JETER.
Ok. Now let's preview the Yankee's 2015 season:
A-ROD. A-ROD. A-ROD. A-ROD. A-ROD. A-ROD. A-ROD. A-ROD. A-ROD. A-ROD. A-ROD. A-ROD. A-ROD. A-ROD. A-ROD. A-ROD. A-ROD. A-ROD. A-ROD. A-ROD. A-ROD. A-ROD. A-ROD. A-ROD. A-ROD. A-ROD. A-ROD. A-ROD. A-ROD. A-ROD. A-ROD. A-ROD. A-ROD. A-ROD. A-ROD. A-ROD. A-ROD. A-ROD. A-ROD. A-ROD. A-ROD. A-ROD. A-ROD.
• • •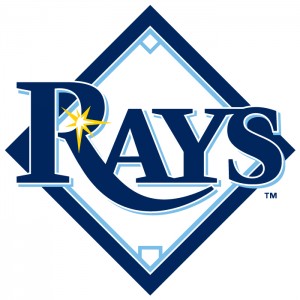 This year's Tampa Bay Rays team, aside from Evan Longoria, might be the most faceless team in Major League Baseball. They no longer have David Price, Wil Myers, Ben Zobrist, Yunel Escobar, and Jose Molina. That's right, they don't even have a Molina brother on their roster. And EVERY Major League team has a Molina brother.
Oh yeah, did we mention resident hipster Joe Maddon is gone too? Apparently, he only liked managing the Rays before it was cool.
For the Rays to be competitive in an already stacked AL East, a lot needs to happen. Their lineup needs to over-produce, their pitching staff needs to surprise everyone, and their fans… well, they just need to promise to come to at least one or two games this season. Please?
• • •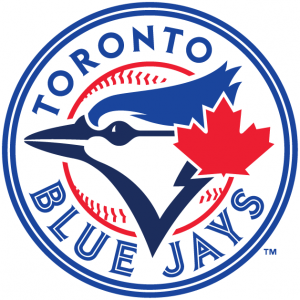 The Blue Jays haven't made the postseason since 1993. Even the Royals are laughing at that stat now.
After finishing the previous five seasons in 4th place or worse in the NL East, the Blue Jays finally got over the hump in 2014 and finished 3rd. However, they still remain our American pastime's only team that's not from America. It's not that I don't trust people who aren't from America. I'm just saying that you can never be too careful these days. You need to keep an eye on them. They could be spies. I mean, the fact that we're already a few games into the season and shortstop Jose Reyes hasn't landed on the DL yet? Something's up. I don't trust them. I don't trust them one bit. That's why I'm picking them to finish last in the NL East.
However, Canadians are always so polite, so I feel like I should say at least something positive. So… ummm… Russell Martin and Josh Donaldson were solid offseason pickups! And… ummm… after this year, it will only be three more years until your 22-year-old postseason drought can legally rent a car!
• • •

The American League Central is always full of surprising baseball. Like how the Tigers never make it to the World Series, and how the Royals do. Or how the Indians are projected to win the division by a lot of baseball writers, and how the Twins keep showing up to the ballpark wanting to win like that nerd who keeps trying to sit at the cool kids table in the cafeteria wanting to fit in. "BEAT IT, NERD!" Like we said, it's a division full of surprises.
American League Central Standings Prediction
1) Detroit Tigers (98-64) – Division Winner
2) Kansas City Royals (87-75)
3) Cleveland Indians (83-79)
4) Chicago White Sox (71-91)
5) Minnesota Twins (0-162)
• • •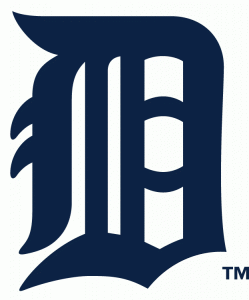 If the lion is the king of the jungle, the Tiger is the king of the AL Central.
I'm sorry. Even I hate myself for that last line. That line would make even the most pretentious MLB beat writer cringe. I apologize.
However, we have to admit that it's true. The Tigers are good, and you can't argue that they only got better by adding Yoenis Cespedes to an already stacked lineup. Yes, they lost Max Scherzer, but they also lost 52-year-old Torii Hunter, so it kind of evens out.
The Tigers bullpen is very inconsistent, but it's Detroit. Nothing there is stable. This team is good enough to, and will, win the AL Central. Heck, they might even be front-runners to win the NFC North too.
• • •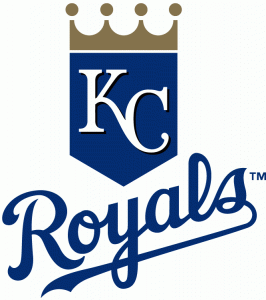 I like to believe the Kansas City Royals are a poorly edited 80's film. For 29 years, they were consistently one of the worst teams in baseball. They failed to make the postseason for nearly three decades and never showed any signs of life past the All-Star break. Even last year, they entered the Midsummer's Classic with a .500 record. However, somewhere along the way in the second half of the season, they found a Game Genie and secured a Wild Card berth. Eight straight postseason victories later, they were in the World Series. I'm sorry… What?!
They want from horrifically bad to undeniably amazing so fast. It was like when that nerdy chick in She's All That removed her glasses and let down her pony tail. She was… suddenly… hot? What? How?
The Royals got good so fast, they barely had time for your typical 80s film transformation montage. Sure in 2013 they finished above .500 for the first time in a decade, but their record wasn't astronomically better in 2014, so no one saw their World Series trip or undefeated postseason run coming.
That's why I think 2015 will be their transformation/training montage that should've happened last year. The Royals will be good, just not as good. They'll have a few moments where Lorenzo Cain runs into a wall while going to a fly ball, where Omar Infante will get the ball stuck in his glove and will have to throw his entire glove to first, Jarod Dyson's pants will fall down while stealing second, where Eric Hosmer will accidentally let go of his bat while at the plate and it will knock Ned Yost unconscious, hospitalizing him for two weeks. LOL! Those crazy Royals!
Also, their 2015 transformation montage will be set to this song:
• • •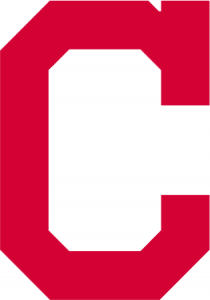 Everyone is picking the Indians to win the AL Central this year, with some people even picking them as their "dark horse to win the World Series." Which doesn't even make sense, because when you look at pictures of actual Indians the ones in the front of the pack are never even on the dark horses. Look: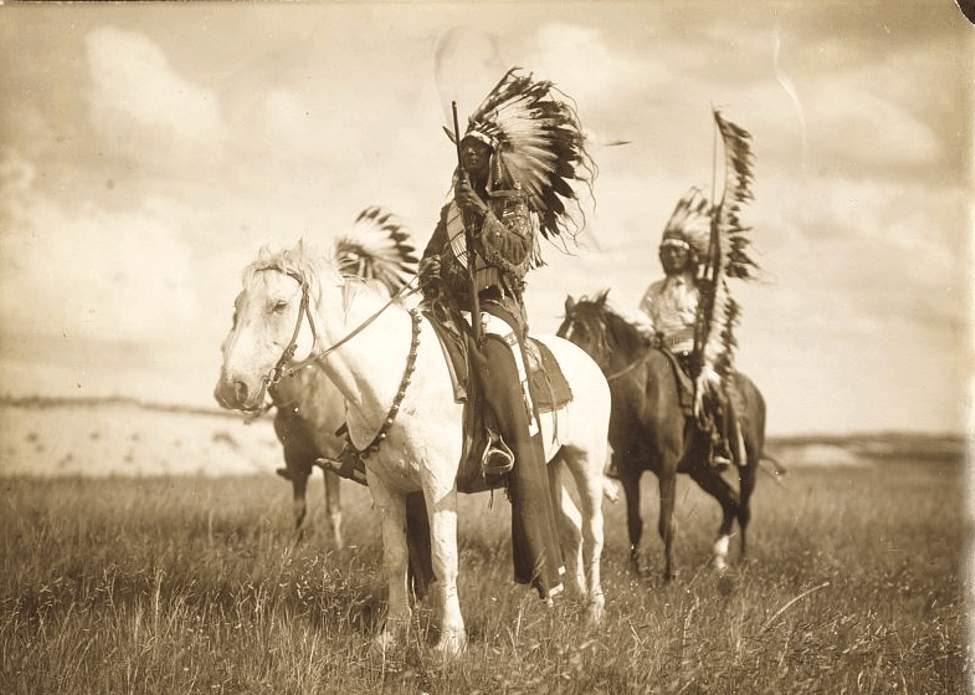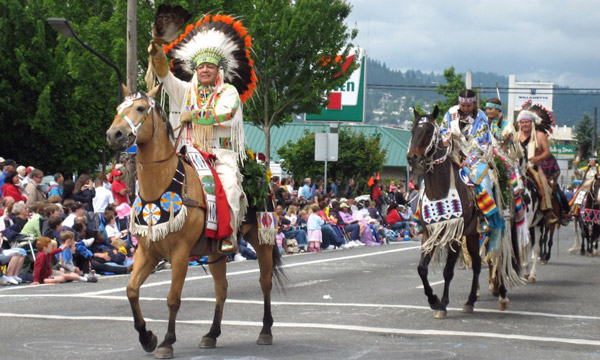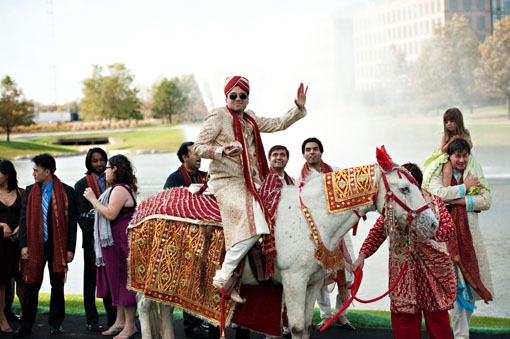 All I'm saying is it's hard to buy into a team from Cleveland without a guy on their roster named Manziel or LeBron. They have Nick Swisher, who is really good, but if we're being honest, he's more of a bro than ball player. If winning the World Series required a game of beer pong or making the most sales at Hollister, I'd say the Indians were in good hands. But I'm just not so sure.
Although, the Indians do have Carlos Santana on their roster, and that's pretty cool.
• • •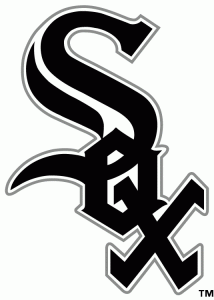 The White Sox are looking really good in 2015. They have it all. Pitching: Chris Sale, Jeff Samardzija, and Jose Quintana make up the front part of their rotation. Hitting: Jose Abreu, Alexei Ramirez, Adam Eaton, Tyler Flowers, and Melky Cabrera. Players With Names That Sound Like Law Firms: Gordon Beckham.
Then what's the problem? Why did we pick them to finish 4th in the Central?
Because white socks haven't been in style for a few years now. Nobody outside of your dad and old men inside your gym's locker room rock white socks. If they were the Chicago Argyle Sox, or the Chicago Black Sox With Nike Swooshes On Them, or the Chicago Superman Sox, or even the Chicago SpongeBob Sox, we'd feel more confident in their game. Step your sock game up, Chicago.
• • •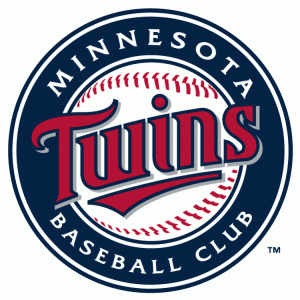 This year they should call them the Minnesota Conjoined Twins, because they will be hard to look at.
But shout out to the Twins' only bright spot, pitcher Kyle Gibson who is a friend of the site. Go get 'em, slugger!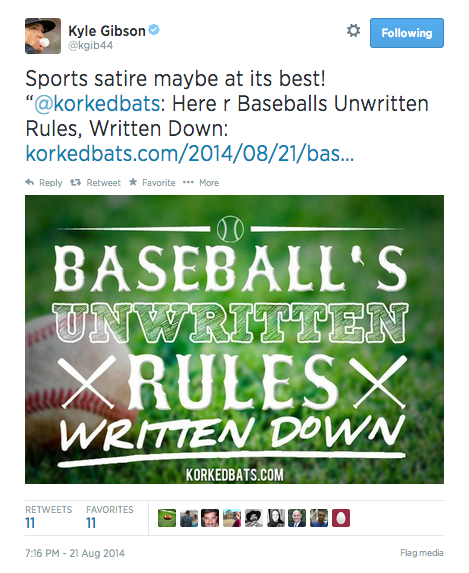 • • •

The American League West hasn't won a World Series since George W. Bush's 1st administration. How? You have the Angels who spend a ton of money, the Rangers who spend some money, and the Athletics who spend no money. You also have the Mariners and Astr… Ok, I see why the AL West hasn't won a World Series since 2002.
American League West Standings Prediction
1) Los Angeles Angels of Anaheim (97-65) – Division Winner
2) Seattle Mariners (89-73) – Wild Card
3) Oakland Athletics (84-78)
4) Texas Rangers (70-92, better huh?)
5) Houston Astros (69-93)
• • •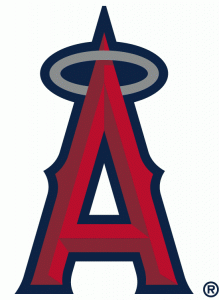 The Angels have a stacked roster. Their roster is like an episode of The Price Is Right, if everyone won everything. However, if the Angels want to win the AL pennant for the first time since 2002, they know what they have to do. Keep Albert Pujols healthy, get Josh Hamilton clean and focused, get David Freese to produce like he did in 2012, don't change a thing about Mike Trout, and give Joseph Gordon-Levitt season tickets. That last one is probably the most important. In fact, while you're at it, give season tickets to his buddy Roger and the pigeon lady from Home Alone 2 also. It seems like the Angels were at their best when they did that. If they can do any of these things (primarily the last one) they should have a pretty good year.
The Angels are that team of old men playing basketball at the YMCA. They play all day, because no one can beat them. They're full of old guys that you know played at a high level back in the day (Albert Pujols, Josh Hamilton, C.J. Wilson) and they have one young guy who can dunk, shoot the j, and play defense better than anyone you've ever seen at any YMCA (Mike Trout). Yesterday (read: last season), they ran the court all day, winning every game, until the end of the day, when they were destroyed by a team full of young guys with speed (Royals). Many wonder if they just ran out of gas and were extremely tired after a long day (season). The older they get, the less they're able to dominate as long.
That's why today (this year) is such a question mark. Will the old men show up to the gym sore and still worn out? Or will they revert to playing like they did yesterday (last year)? I still think the Angels at their worst are still better than most MLB teams. Which is why I think they'll win the West.
But they still need to give Joe Gordon-Levitt season tickets.
• • •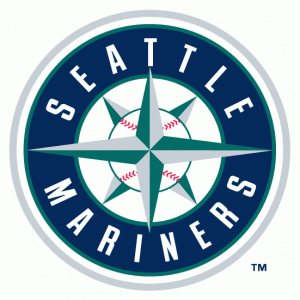 Many people think a Mariner is a fancy name for a sailor, but in actuality, a Mariner is a fancy name for a baseball player who probably won't make the postseason. Allow me to use it in a sentence. "Did you hear the bad news about Nelson Cruz? He's a Mariner now. Poor guy was on one of baseball's best teams in Baltimore last season, and now he'll probably be golfing in October." It's not that the Mariners have a bad team. They don't. In fact, they have one of their best teams in a decade. But they carry the second longest postseason drought in the majors, and they play in one of baseball's toughest divisions.
The Mariners rough decade plus of baseball is what we call "The Curse of the Great Ken-bino." The Seattle Mariners traded Ken Griffey Jr. to Cincinnati in 1999. The proceeded to advance to the ALCS in 2000 and 2001, but lost both trips, and now have yet to make the postseason since. Sure the Mariners only made the postseason twice with Griffey ON their roster and the franchise has NEVER won the World Series and Griffey wanted to be traded to live closer to his family in Cincinnati, but trust me. I know a curse when I see one.
And if it's not "The Curse of the Great Ken-bino," then it's "The Curse of the Great Bam-Buhner," for Jay Buhner.
• • •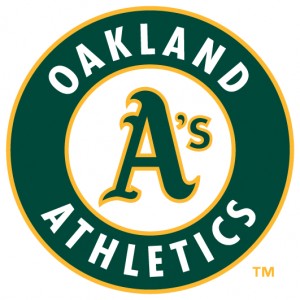 Wouldn't a 2015 World Series Champions Tarp look so nice in the O.co Coliseum?
The good news is Sonny Gray is a dominant pitcher who has the intangibles to lead his team to Disney World after a World Series victory. The bad news is he's not tall enough to ride most of the good rides, so what incentive does he have to win it all?
The A's just need to make sure they don't collapse like they did last year. On July 31st, the Athletics had the best record in baseball. On September 30th, they were eliminated in the Wild Card Game by the Royals. Oakland's baseball team went from being the Warriors to the Raiders in less than two months.
But don't expect this season to be a lot better.
The 2015 A's are to the 2014 A's what Speed 2: Cruise Control was to Speed, what Joey was to Friends, what Jamie Lynn Spears was to Britney. Sequels and spinoffs are never as good as the original.
Last year, the A's sent Scott Kazmir, Josh Donaldson, Derek Norris, Yoenis Cespedes, Brandon Moss, Sean Doolittle, and Jeff Samardzija (kind of) to the All-Star Game. They had more representatives in the midsummer classic than any other team. Of those guys, only Scott Kazmir and Sean Doolittle remain on their roster. The A's have killed off more stars than The Walking Dead.
Seriously. With so few returning stars from their original squad, don't be surprised if they bring in Jar Jar Binks to bat cleanup.
• • •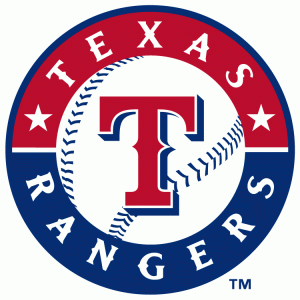 Wow. Last year sucked. Rangers players spent more days on the Disabled List last season than any other team. Combined, Rangers players spent over 5 years (2,116 total days) on the DL, a new MLB record.
OVER FIVE YEARS!
They should rename Globe Life Park in Arlington to Globe Death Park in Arlington Cemetery. (Did you see what I did there?)
However, this has got to be the year they turn it around, right? Well, let's just say this season won't be worse than last season, which is nearly impossible. Let's just look at some of the pros and cons of this year's Rangers team.
PRO: The Rangers still have a crap ton of talent: Prince Fielder, Adrian Beltre, Elvis Andrus, and Shin-Soo Choo.
CON: …barring Prince Fielder doesn't try to eat them.
PRO: My favorite offseason signing came from the Rangers. They signed 2nd baseman Rougned Odor's little brother who is also named Rougned Odor.
CON: For a team who already stinks as bad as they do, it was probably unnecessary to add another Odor.
PRO: This year will be better than last year.
CON: They only need to win 68 games for the above statement to be true.
• • •
The good news is everyone (read: Sports Illustrated and the Astros' minor league teams) says the Astros are going to win the World Series in 2017.
The bad news is it's 2015.
• • •
American League Postseason
WILD CARD: Red Sox over Mariners
ALDS: Red Sox over Tigers, Angels over Orioles
ALCS: Angels over Red Sox
National League Postseason
WILD CARD: Pirates over Padres
NLDS: Cardinals over Pirates, Nationals over Dodgers
NLCS: Nationals over Cardinals
World Series
Nationals over Angels
• • •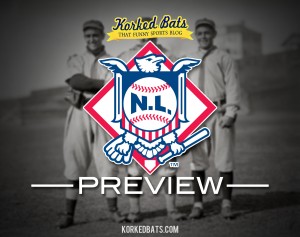 • • •
This post was created by Austin. You can follow him and his jokes on Twitter: @TheAHuff
Also, for up-to-the-minute sports jokes, follow Korked Bats on Twitter: @KorkedBats