Knicks Ads Adopted By A WNBA Team
The New York Knicks have started this season on fire, while the MSG Network has started the season under fire.
MSG Network, the station that carries Knicks games, placed various ads around New York City to promote their Friday night Knicks games. However, the ads have stirred some controversy and the Network has agreed to take them down.
Some of the ads can be seen below: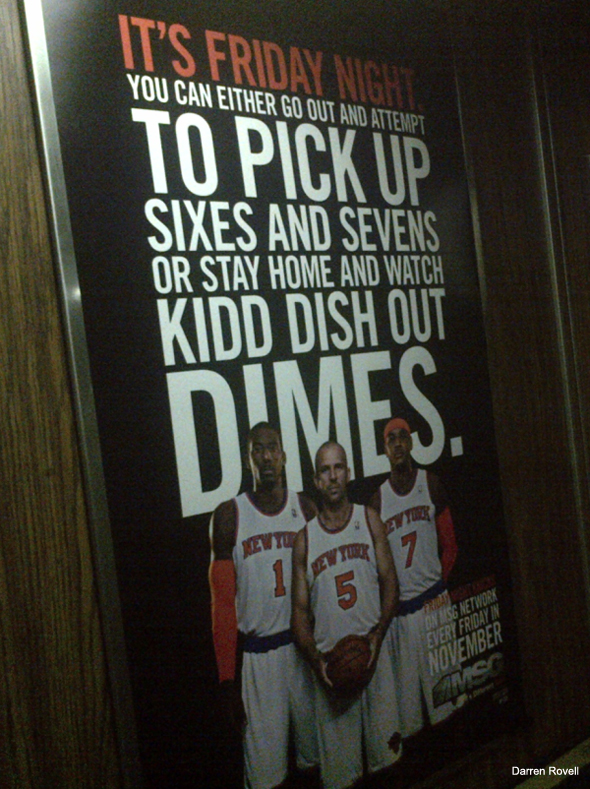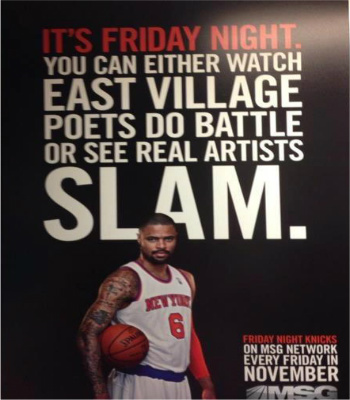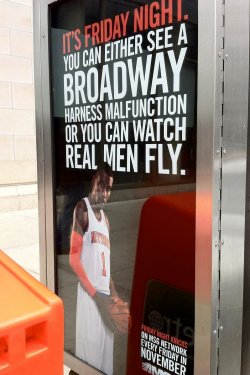 However, now the New York Liberty, NYC's WNBA team, has decided to use the campaign for their own good. A team spokesman said, "At this point, we'll adopt anything that will get people to talk about our team or league."
Luckily, Korked Bats was fortunate enough to obtain one of the ads: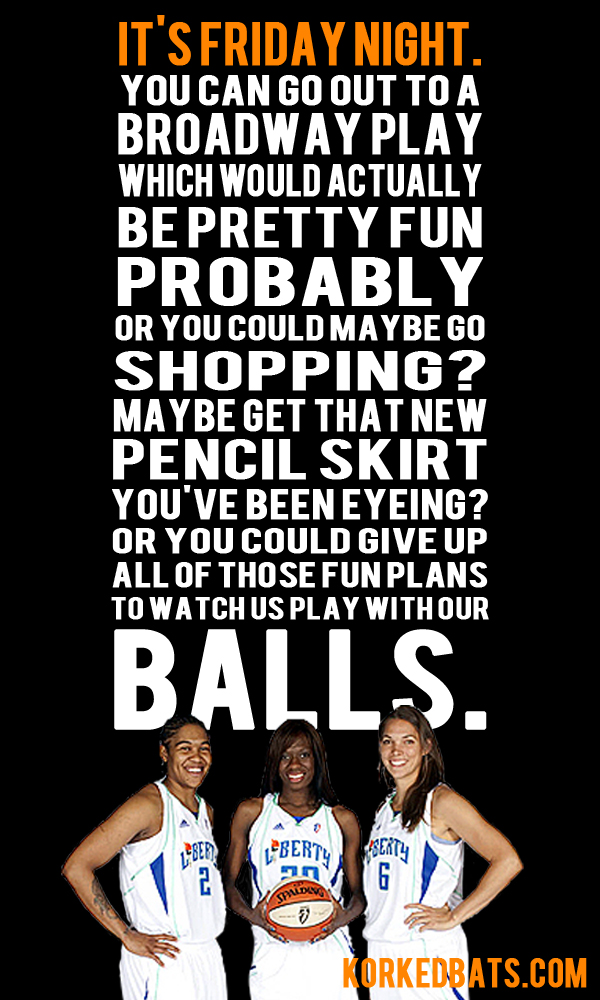 • • •
This post was created by Austin. You can follow him and his jokes on Twitter: @TheAHuff
Also, for up-to-the-minute sports jokes, follow Korked Bats on Twitter: @KorkedBats