Joining Winston and Mariota, Roger Goodell Also Decides To Not Attend NFL Draft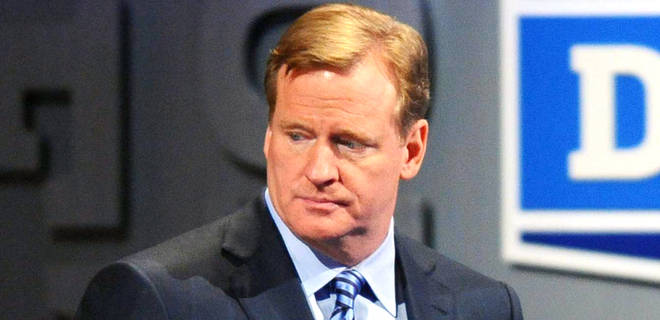 NEW YORK — After top prospects Jameis Winston and Marcus Mariota announced they will not be attending the 2015 NFL Draft in Chicago this year and will instead watch from home, NFL Commissioner Roger Goodell announced that he too will be watching from home.
"If Marcus [Mariota] and Jameis [Winston] aren't going, then why do I have to be there?!" Goodell complained to reporters on Wednesday. "They're like the only cool players that were scheduled to be there. I don't want to bro hug a bunch of losers!" Goodell then slouched in his chair and blew a bubble with his gum.
Having the commissioner fail to show up at times when the NFL needs him most is nothing new, but many within the league offices are still surprised with Goodell's announcement. "He said he's not going to even watch it live. He claims he'll tape it and watch it later," an anonymous NFL executive said. "But if we've learned anything in this past year, it's that Roger Goodell never watches tapes. So he's clearly lying."
The number of players refusing to show up to the Draft is alarming, but the NFL offices are already releasing statements out of habit to get in front of the issue. The league's latest statement read, "We are saddened to hear the news of players deciding not to attend the Draft in May. However, we would like to reiterate the fact that the National Football League has already taken necessary steps to ensure the safety of our players at the NFL Draft. We have reduced concussions at the draft by 12% and have enhanced training and proper techniques for Roger Goodell to give softer bro hugs."
Now, the NFL faces a problem of who will announce the draft picks as they come in.
"I'd love to do it! I've already been texting and emailing the NFL like all day! The thought of being that close to professional athletes is already making me giddy," Grammy award winning artist Drake said.
• • •
This post was created by Austin. You can follow him and his jokes on Twitter: @TheAHuff
Also, for up-to-the-minute sports jokes, follow Korked Bats on Twitter: @KorkedBats