It's Time To Confess: I Am The Reason For The Chiefs Recent Losses To The Bengals
*UPDATE*
I burned the jersey.
Hi Internet. My name is MOB. And I have a confession.
Let's start off by establishing a few facts that are very prudent to the confession. For the three of you who aren't my parents that might have read one of my other posts, you might know I root Chiefs fan. That's fact number one.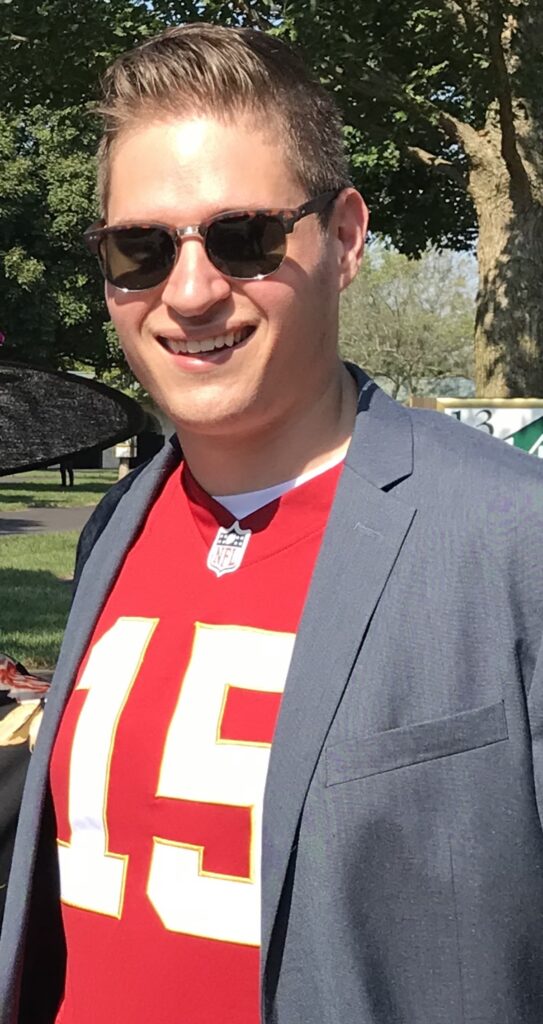 Fact number two. I love fantasy football. That's it. That's the tweet.
Fact number three. I've been known to buy knock off jerseys of players whom I've fallen in love with because of how they preformed for my fantasy team. Case in point. I was on Stefon Diggs before he was huge. The moment the Minnesota Miracle happened, I bought a Stef Diggs Vikings jersey without even thinking.
So you're probably wondering, "MOB. What does this have to do with anything? You're a pretty stereo typical guy with a really nice head of hair. None of this matters." To which I would say, it does. Because last year, the player that caught my eye was none other than Ja'Marr Chase.
Yep. That's me. Donning a Ja'Marr chase jersey. So what's the big deal? How does this tie into everything? Well, this picture was taken on December 27th, 2021. That's right. The actual Monday before the Chiefs took on the Bengals on January 2nd, in which they lost because in large part because of *checks notes* Ja'Marr Chase. And it didn't stop there! We all know what happened in the AFC Championship game at Arrowhead.
So I think it's safe to say, I am the reason for the Chiefs recent struggles against the Bengals. In fact, since what I am now dubbing to be "Jersey-gate" (because I'm creative like that), the Chiefs have done nothing but lose to the Bengals. The jersey is currently undefeated. And now, the Chiefs have to travel back to where it all started and face a red hot Bengals team. And not only that, but Ja'Marr Chase is expected to make his glorious return.
So you might be thinking that I'm pompous. Full of myself. Arrogant to think that I would have any effect on a game by a dumb jersey purchase. And normally, I'd agree. But to quote my mechanic quoting JAY Z, "Men lie, women lie, numbers don't." I'd gladly shed this burden if I could. I don't want to be the reason for my favorite team not going to their third straight Super Bowl. But facts are facts.
So am I nervous heading into Sunday's contest? Yes. Am I confident that the Chiefs can prove me wrong and reverse the Jersey Curse? I refuse to answer that question. Do I still own the jersey? How dare you ask me that. But if I were to still own the jersey, and the Chiefs drop another one to the orange and black, I vow to burn it and to not allow this to happen in the playoffs again. That is, if it still exists. And I hope you, the collective internet, are there to hold me to it.
Go Chiefs.