Is Sixers Head Coach Brett Brown A Spy??? It's Worth Asking The Question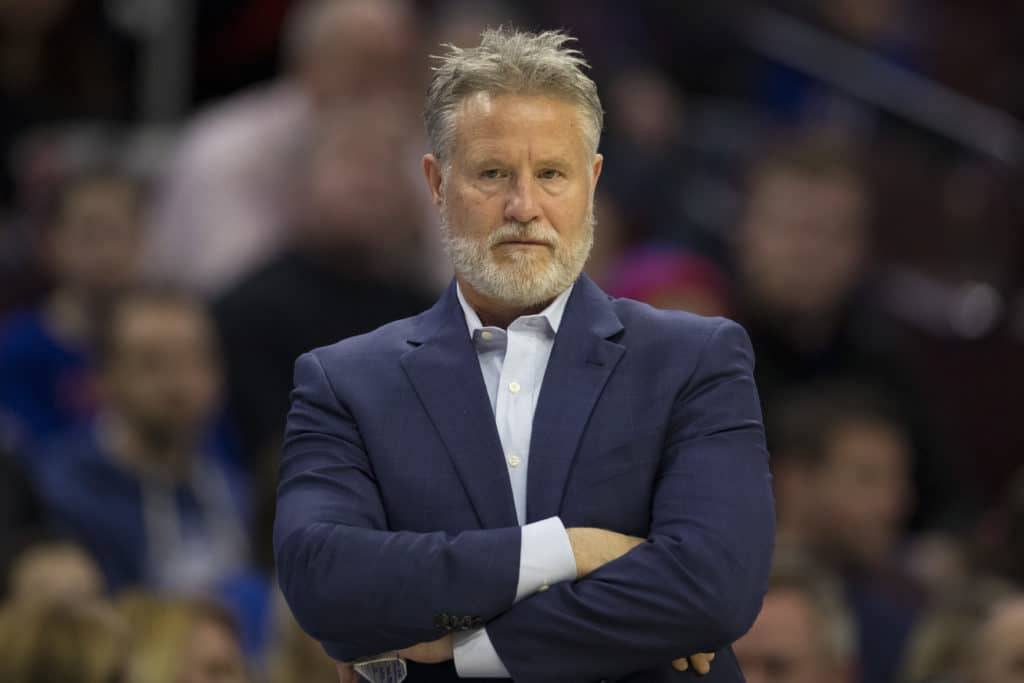 If you follow my writing (or the Korked Bat Philly twitter account – give it a follow, for some quality Philly sports takes), you know I don't think Brett Brown should be the coach of the 76ers. Last night, Brett Brown gave another masterclass in bad coaching as the Sixers lost to their arch rivals by 26 to go down 2-0 in the series.
Early in the game, the 76ers came out on fire going up by 13 and more importantly, getting Jason Tatum into foul trouble. It was looking like our boys were gonna tie up the series. Then, out of the clear blue comes Brett Brown with his inspired treachery.
What did Brett Brown decide to do? He decided to leave Tatum alone instead of trying to get him into more foul trouble on defensive end, and then put in Raul Neto – the worst defensive player in the league – to allow the Celtics back into the game which swung all of the momentum allowing the Celtics leading a heartbreaking blowout.
It made me think. What if Brett Brown isn't a horrible coach, but rather a spy for the Boston Celtics, bent on destroying the 76ers' championship chances. I mean, it kind of makes sense. No one can be as dumb as Brett Brown, right?
Want more damning evidence? He went to Boston University.
Hmmmmmm…. the evidence is pretty convinving! It would also explain why he never forced Ben Simmons to take jump shots! Also why he constantly benches his best player in crucial moments of the game. Someone check the Celtics payroll, because I think hidden in the fine print you might find one Brett Brown.
If it does come out that he is a Boston spy, firing him will not be enough. I think as a punishment he has to be left alone with Gritty for 48 hours. I trust that Gritty's punishment will live up to the horrid nature of that rat's crimes against this city. Pies to the face. Messing up his hair with his big fuzzy paws. Smashing him in the face with a crowbar.
As always, #FireBrettBrown.