If We're Being Honest, An Oakland A's Game Is The Most Private Place To Have Sex
The Oakland Police Department has launched an investigation after two MLB fans at the Athletics-Mariners game on Sunday allegedly engaged in a sex act in the stands at RingCentral Coliseum. "The Oakland Police Department was not alerted to this incident until after the game and we were advised that A's staff/cameras did not capture video of this during the game. We have initiated an investigation," said OPD Public Information Officer Candace Keas in a statement to KRON4. "However, the parties have not been identified and no one has been cited/arrested at this time. The violation is 647(a) PC. Lewd acts in public."

via New York Post
If you can't have sex in the privacy of your own A's game, then where in the hell CAN you have sex? Feels like these days they're cracking down harder and harder.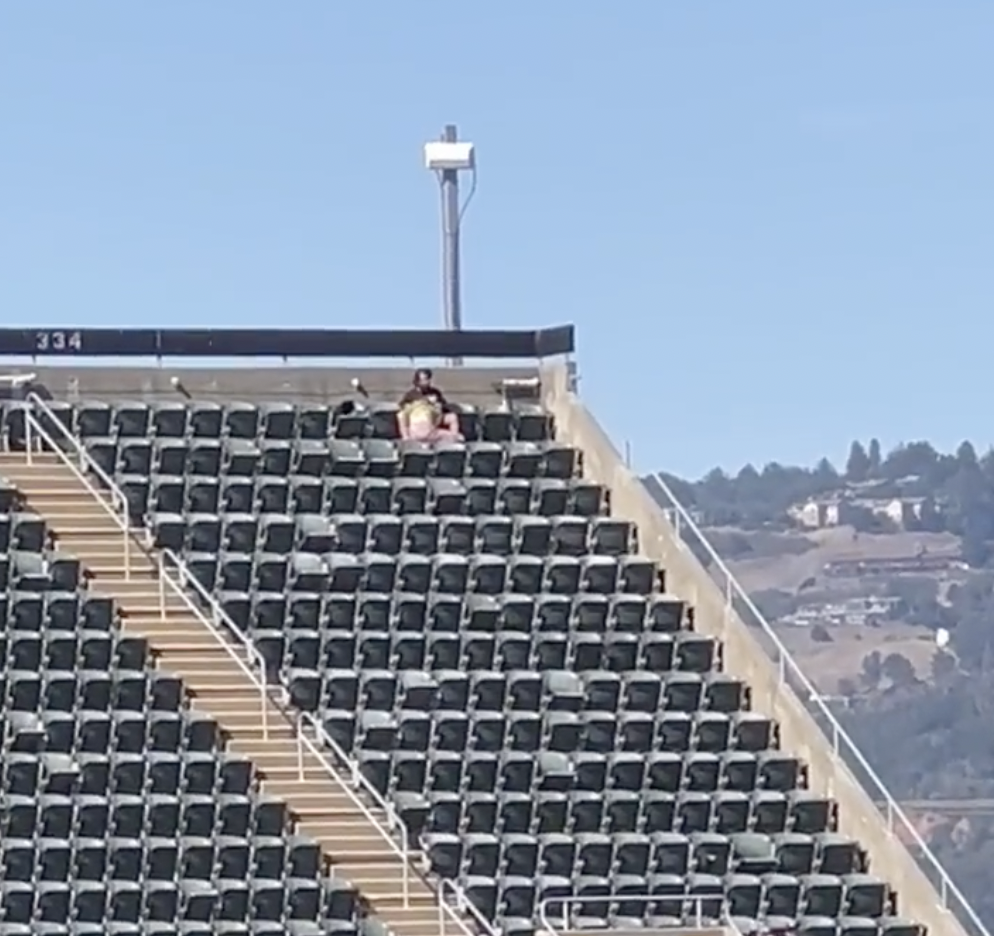 "Take me out to the ball game, take me out for some head!" The A's should just be glad anyone is coming out to the park these days. Have you checked their attendance numbers? Hell, they should host sex nights. At least that way they'd be guaranteed fans in pairs. So what, the team that invented Moneyball is all of a sudden against getting on base? My man's just trying to make it to third because he knows no one in an A's uniform will. If that's a crime, then sure, lock 'em up! But last I checked, it's only against the law if you have sex in public. A's games are arguably the most private place in America. Yeah, ok, maybe there's those A's fans who always bang drums. So what's wrong with this fan banging his girl? I mean, you automatically know it's consensual because otherwise, he'd be at a Cleveland Browns game.
All I'm saying is at least he wasn't trying to start the wave.
But remember, sir. If your erection lasts longer than 9 innings, consult a physician.