If Tom Brady's Just Gonna Prance Around In His Undies On The Internet All Day, We'd Rather He Get Back Into Football
Dammit, put some pants on, old man.
It was bad enough we had to worry about Tom Brady during his 20+ years in the NFL. Now he's been retired no more than 20 days and I already wish he'd get back into football. If for no other reason than to get him to stop tweeting. When the old man moved south to Tampa, we immediately saw an influx of his (read: his team's) social media usage. And for Brady haters, it only made that butt-chinned dufus only more insufferable.
Now gramps might be more addicted to the dopamine rushes of social media engagement than he was football and/or kissing his son. And the fact that he retired in the midst of promotion for his new movie 80 For Brady has only heightened the suffocating online persona. Dude, couldn't you just retire to a cabin somewhere? When Michael Jordan hung it up – also for the second time – he pretty much went into hiding. To the point where if the (true) GOAT died, it would probably take us a few months to even realize. But Brady? If he goes more than a day without posting something stupid to his social media, we might as well call an ambulance to his house ASAP. The dude's posing in underwear to try and break the internet, when all he's doing is making me break any devices that have the internet. Just because your career started with you in underwear doesn't mean we need to end it that way.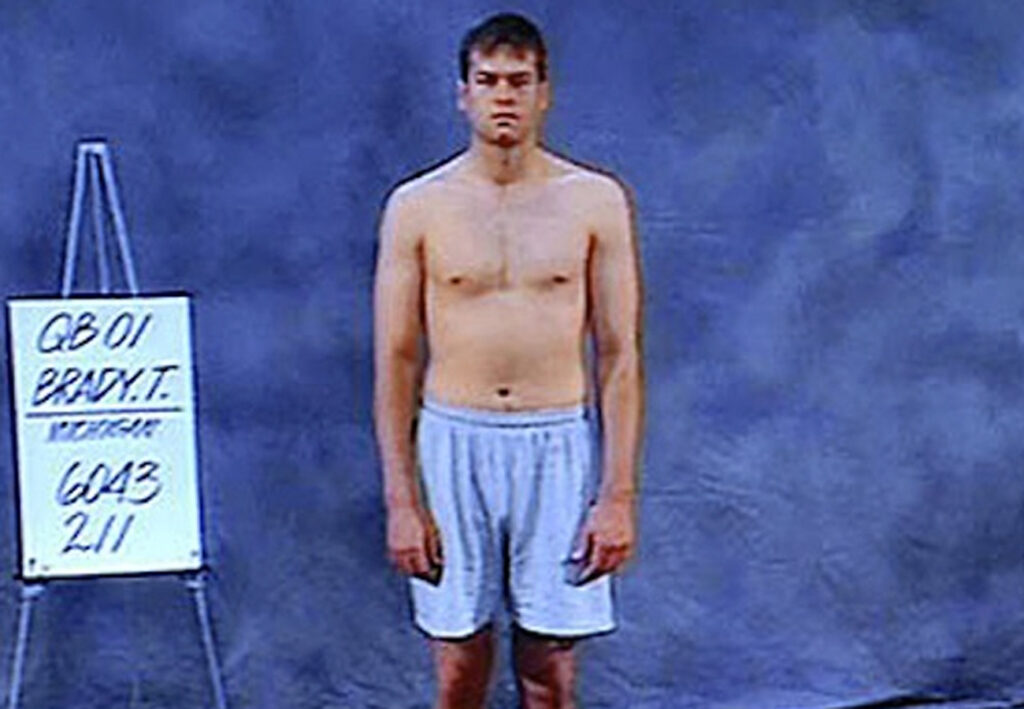 No one asked for an update, gramps.
If you wanna throw your junk on the Internet, get an Only Fans. So that way only fans will see it. Somebody please call Eli Manning and stop this man before we start receiving tweets like this in a couple years: