If A 46-Year-Old Bartolo Colon Wants To Make A Comeback, You Let Him Make A Comeback
SOURCE – "I thought that last year maybe I would have the opportunity," Colon said on a video call with ESPN. "I know that if it didn't happen last year, this year would be less likely. I'm getting older and the game is all about the young pitchers coming up. When you get older, teams no longer need your services."
I don't know who needs to hear this, but if Bartolo Colon wants to come back. You let Bartolo Colon come back. Now I know this isn't going to help the baseball season start back up. In fact, if anything, it'll probably hinder it. The owners and players are already fighting over money, and now the teams are going to be fighting over who gets to sign Big Sexy.
Simple minded people are probably thinking, "Bartolo Colon?! Why would anyone want to sign him?!" Uhhh, I dunno. Maybe it's because he's given this sport 21 amazing seasons, 247 wins, and he's the only MLB player in history who somehow got caught for steroids when I'm pretty sure he's never lifted a weight in his life. Unless of course you count a fork as a weight.
I know it wouldn't be ideal for Bart to play this year, especially if MLB implements a universal DH, considering we enjoy seeing him at the plate as much as he enjoys sitting down in front of one. But I'm willing to take that sacrifice.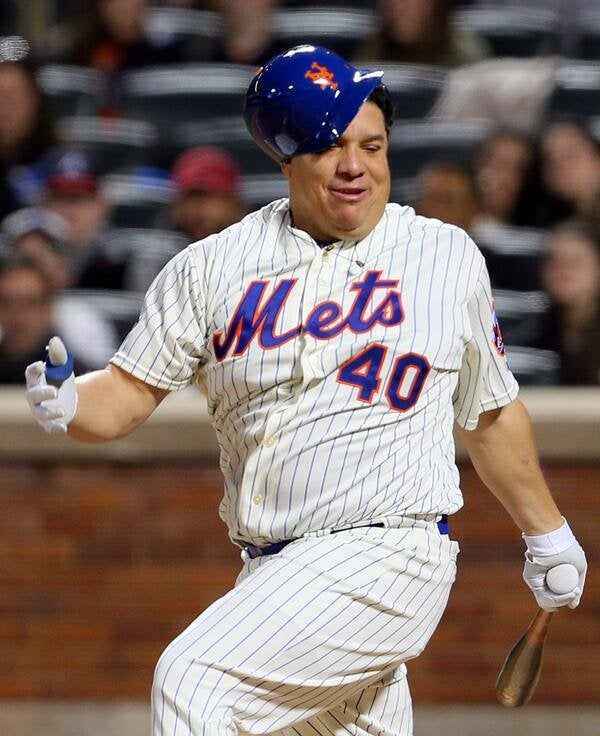 Look, R.A. Dickey pitched well into his 40s, so why can't Big Bart? In fact, is R.A. Dickey still pitching? He might be. And he's gotta be pushing 60 by now. So let Big Sexy pitch. Let him be the new Mr. Macintosh and just hand him a blank check. Do that for two reasons: 1. He's Bartolo Freaking Colon, and 2. He has multiple families to feed.
The only weird part about this comeback attempt is that he would prefer to play for the Mets.
He added: "If it was up to me, I would retire with the Mets. I would like my career to end in New York."
Um. Really? I mean, no offense to the Mets, but they're the Mets. Bartolo must have a knack for getting injuries misdiagnosed by trainers, open schedule to golf in October, and disgruntled mascots.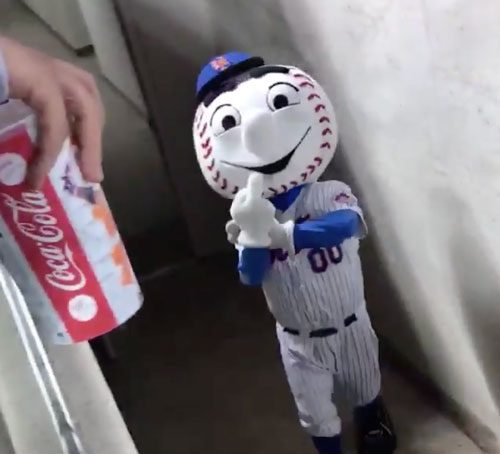 But look, to each his own, I guess.
Also, did you really think I'd go an entire blog about Bartolo Colon without revisiting the greatest moment in the history of baseball?