Houston Astros Announce Yard Sale Plans: "Everything Must Go!"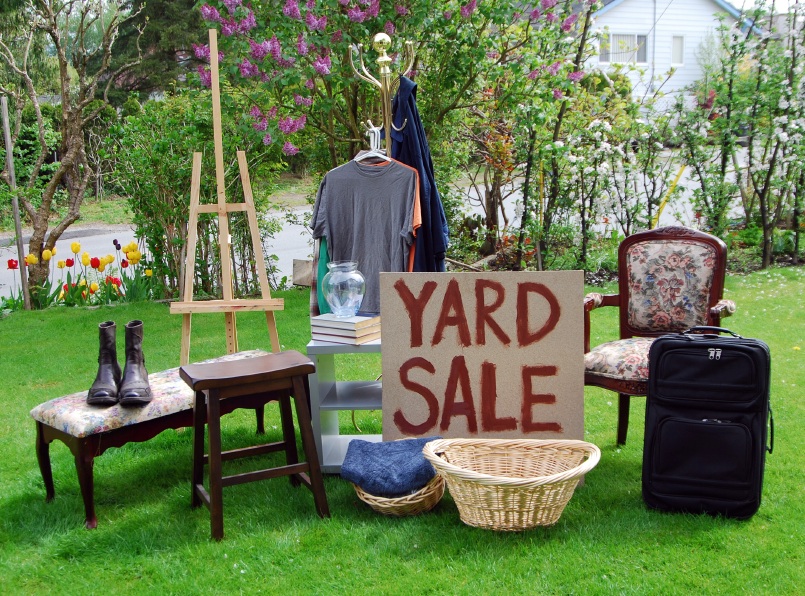 HOUSTON- The Houston Astros announced today that they will be holding a yard sale outside of Minute Maid Park this weekend to raise funds to reimburse season ticket holders for their 2013 season travesty.
The idea is the brainchild of Owner Jim Crane which came about after he noticed fans were upset with the team's performance. "I honestly had no clue our fans were upset, mainly because I didn't know we had fans," Crane stated. "I eventually asked our 11 season ticket holders what would make the season better, and they all said a full reimbursement, so here we are."
Items available for sale will pretty much be anything worth buying, including memorabilia, players, and a controlling interest in the team. "Our goal is to raise a total of $39, so we can afford next season's payroll, but heck, if we can dump our responsibility with this sinking ship, it's all the better!" claimed General Manager Jeff Lunhow.
Several past and present players, such as Mike Scott, Cesar Cedeno, and the hologram of deceased 1996 MVP Ken Caminiti will also be on hand to help out potential customers. "I have a contractual obligation to be here," said former Astros great Jeff Bagwell. "Apparently in the fine print of not only my contract, but every Astro of all time, we are legally bound to this organization for 35 years after we retire, and that means anything. Craig Biggio is still doing birthday parties for kids dressed as an Astro fan clown and he's a future Hall of Famer."
Owner Jim Crane went on to say that there will be several other Astros related activities for fans to enjoy. "Besides the usual running of the bases for kids we will offer parents the chance to buy the bases and take them home, or heck, even experience what it's like to manage our team, which is essentially the parents sitting in the dugout for 3 hours feeling disappointed, after which we fire them."
The yard sale will last throughout the weekend, or until the $39 goal is met, or the team is sold.
• • •
This post was created by Joe. You can follow him and his jokes on Twitter: @JoeShowShow
Also, for up-to-the-minute sports jokes, follow Korked Bats on Twitter: @KorkedBats