Hey NFL, It's Time… Bring Back Unique Super Bowl Logos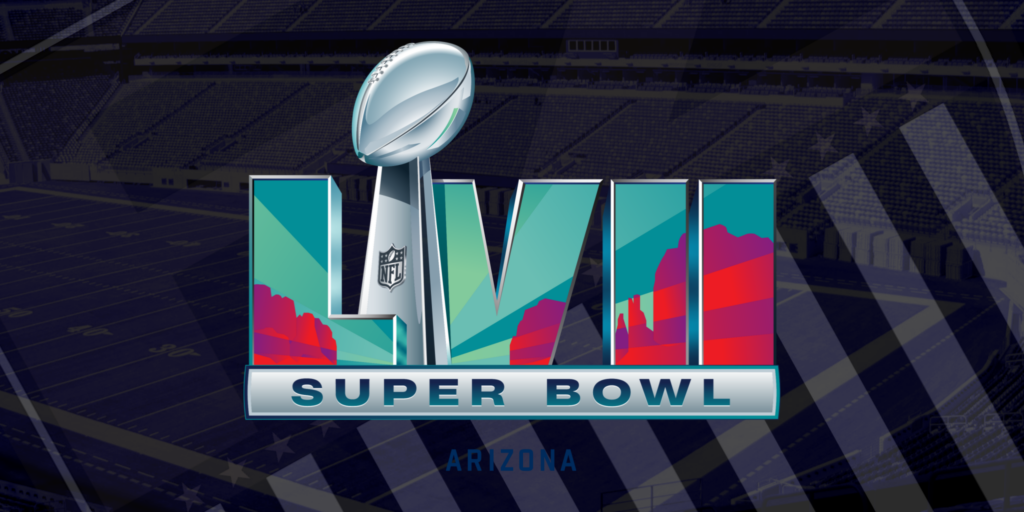 We don't ask for much. Fewer penalties. More fun. Roger Goodell to not be cringey during the Draft.
You brought back touchdown celebrations – after inexplicably taking them away the first time. So now, all we ask is for fun Super Bowl logos again.
I live in Chicago. One of the things people love the most about Chicago is this city's unique architecture. It's extraordinary. There aren't architecture boat tours cruising the Chicago River through rain, snow, or literal tornados because every building looks the same.
We don't want logos looking like the AON Building. No offense, AON building. We want logos looking like the corncob Wilco towers, the Sears Tower (it's still Sears), that one building at the corner of Millennium Park that they slid down in Adventures in Babysitting. The variety makes each one special and unique. And fun to look at.
No one wants the same damn logo every year.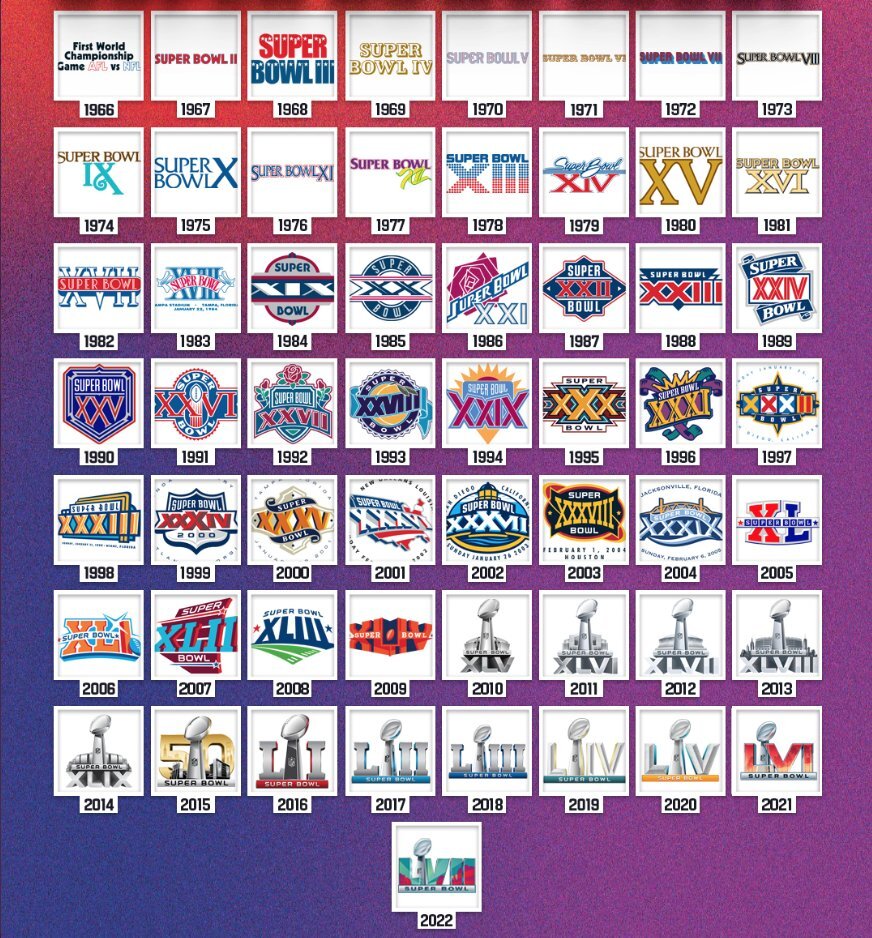 You can literally pinpoint the year the NFL stopped having fun.
Now, I will admit, they have added some color the last few years, but the logos are still the exact same. And they suck. Bring back the uniqueness. Bring back the flavor. Super Bowl logos used to be like Fanta. So many different flavors. Now the logos are just water. With maybe a hint of those Mio water enhancer droplets mixed in. I mean, even baseball, the most rigid and least progressive sport, gets the fact that you need uniqueness. Check the World Series logos.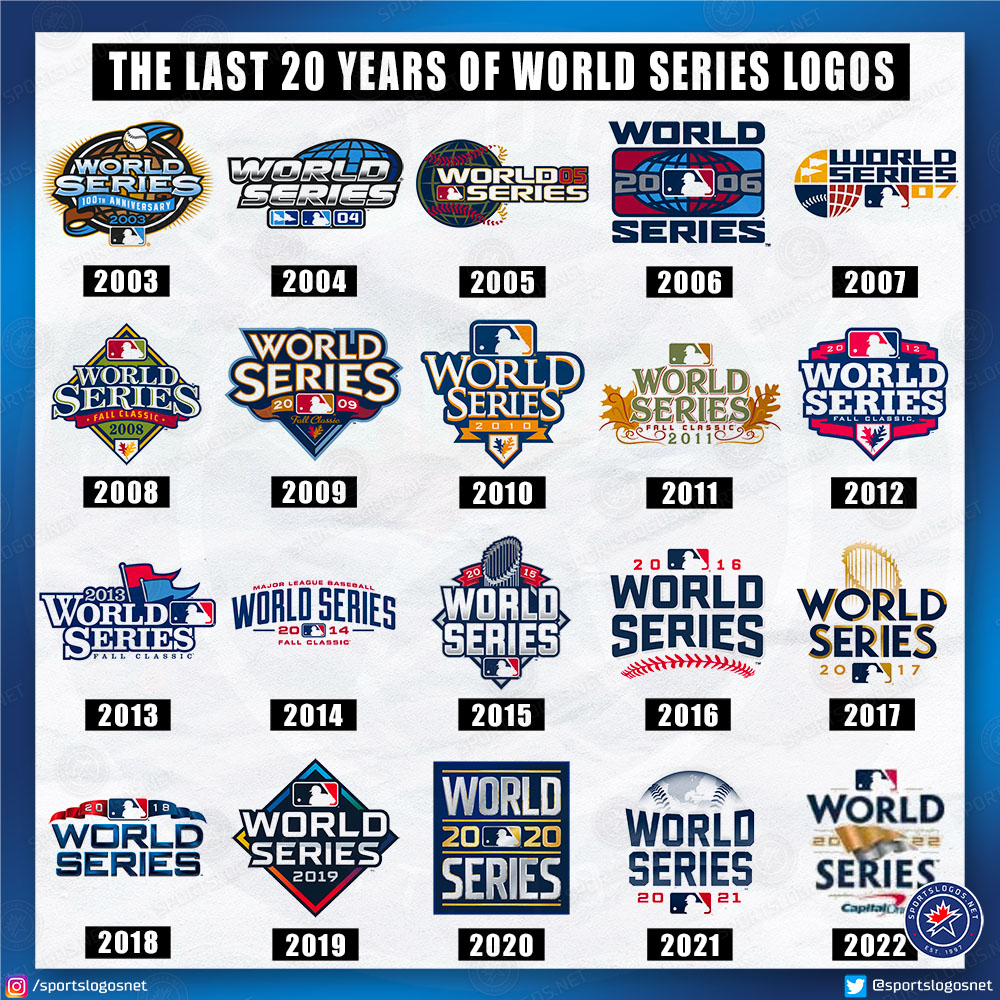 And the All-Star Game logos are even better.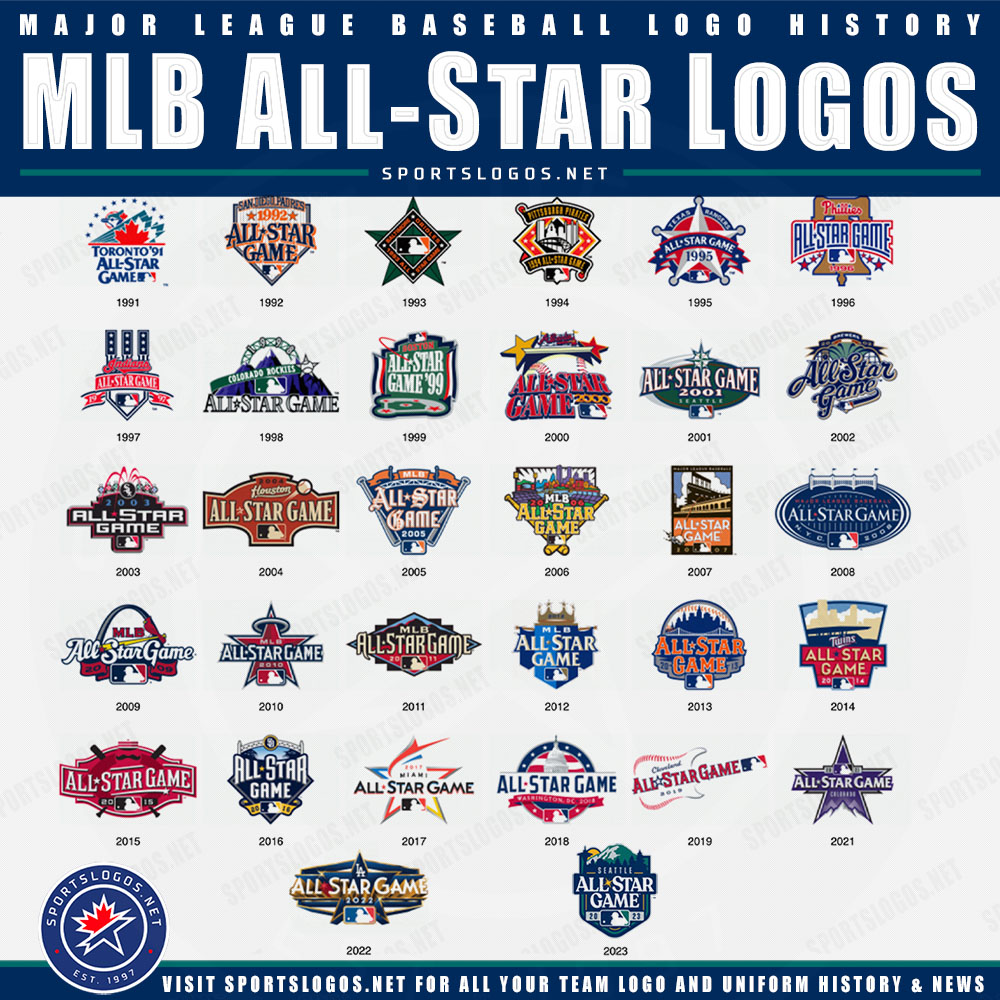 Look, everyone knows how much you love to grab headlines. You could even make it an event every year. In between The Draft and training camp, you can have a Super Bowl Logo unveiling ceremony with 3-hour pre-ceremony coverage on NFL Network. Why? Why not?! Just give the people what they want and bring back unique Super Bowl logos.
If I ever run for president, you best believe I'm running on a platform of three things:
The day after the Super Bowl is a national holiday. No work.
All movies, despite the genre, should have bloopers during the credits.
The NFL must bring back fun Super Bowl logos.
I look forward to receiving your vote.
So, do the right thing, NFL. We all want it. And you know we want it. So let's not waste any more time.
And also fix your league's officiating. It sucks too.
(logos via SportsLogos.net)