Here Are Some Answers To Jerry Jeudy's Big Bird Burning Hypothetical Questions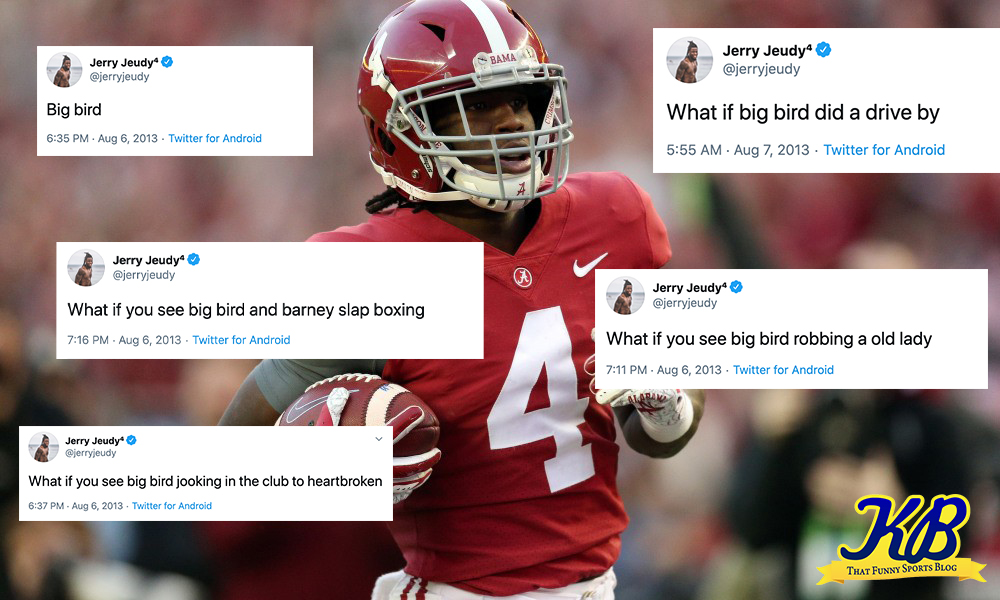 I'm not surprised that a recent NFL draftee's old tweets went viral last night. Nowadays, it seems to happen every year. Guy gets drafted, some tool (probably a fan of a rival team) lifts some old tweets when they were a teenager or earlier.
This year, the victim was Jerry Jeudy, new Denver Broncos wide receiver by way of the Alabama Crimson Tide. Except, his tweets weren't so much damning as they were head scratching.
Most of which are hypothetical questions. bet 365 All of which are about Big Bird. And I'm going to assume they're not rhetorical and/or some sort of Marshall Henderson social experiment.
Regardless, I decided I'd take a stab at some of these burning hypotheticals, many of which really get you to think.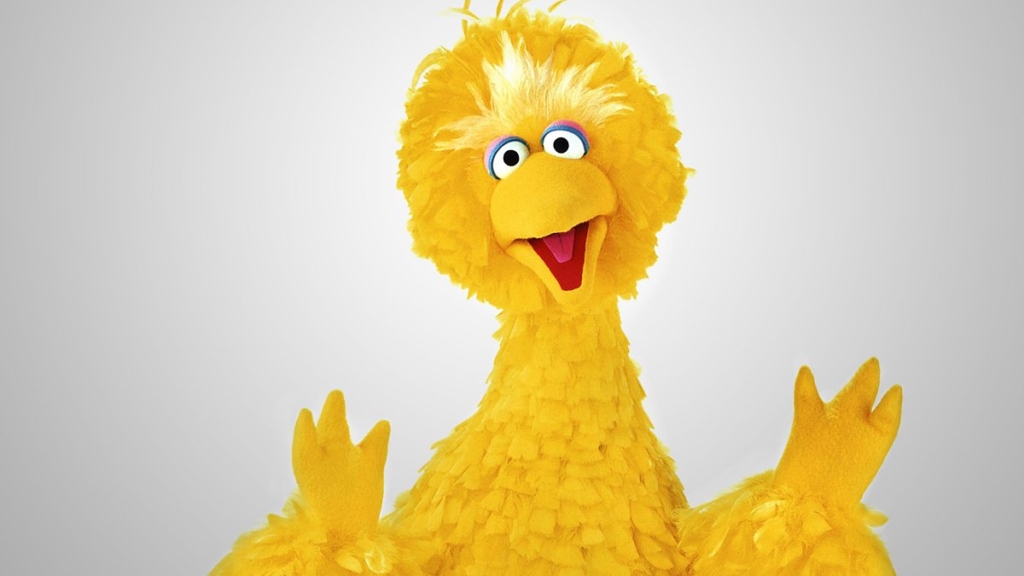 [divider][/divider]
Ok, this is an odd stand-alone tweet, but judges? ….Yes, we will allow it.
Let he who hasn't tweeted out the name of a Sesame Street muppet by itself cast thy first stone. This was 7 years ago, so I'm sure Jerry Jeudy was just chillin' thinking about one of Jim Henson's biggest puppets. Fair enough. Let's move on.
[divider][/divider]
Ok, there's a bit more context with this Big Bird tweet and it comes in the form of a hypothetical question. After working in sports talk radio for as long as I have, you know I have an affinity for hypotheticals. الكازينو في السعوديه
What IF I saw Big Bird jooking in the club to heartbroken? Hmmm… Let me think. Well, first, the song Heartbroken is a bit generic. There are probably hundreds of songs called Heartbroken. Is he referring to this bop from the artist T2 (featuring Jodie)?
My guess would be probably. This song was dropped in 2007. So to answer his question as it pertains to this song, I'd maybe take Big Bird's gin and tonic away from him, pull to him to the side of the dance floor and ask him what's up and if he needs to talk. Because nobody jooks to T2's Heartbroken without being a little dead inside. Trust me.
However, if young Jerry Jeudy is referring to Heartbroken by Avicii, which I feel like is a bit more unlikely, then… well… I'd probably let him be, because I think one can only jook to a song like this.
Keep on dancing Big Bird. Live it up. You're young. You're wild. And you're free.
Also, rest in peace, Avicii.
[divider][/divider]
Wow. Really went zero to sixty there. However, I'm pretty sure if there's one person on the Street you don't mess with, it's Big Bird. bet365 casino Sure some people may say Oscar the Grouch because he's a dick to everyone, but let's be real, Big Bird is the godfather of Sesame. He's the don. He's the man who's ring you kiss if anything good happens to you because you know he was somehow behind it. His nest is in prime real estate in the middle of all the action, and it's bigger than most apartments on Sesame Street. Then again, it has to be.
So to answer the question, what if Big Bird did a drive by, I'd have to first ask, "What did that person due to cross BB?" before I pass judgement.
Also, this was tweeted at 5:55am CT. Meaning, this thought was fresh on Jerry's mind before the sun came up. He's going to fit in nicely where weed is legal in Denver.
[divider][/divider]
Ok, this feels like more of a petty crime compared to the last one, but I'll play along. First off, good luck to that old lady. Seeing this would be like seeing Derrick Henry truck stick a Girl Scout. Second, again, before I pass judgement, I'd have to assume Big Bird had fallen on hard times. Even harder than living outside in a bed made of twigs in the alleyway of an urban area.
[divider][/divider]
Ok, this just furthers my concern with his well-being. Something much bigger happened to Big Bird to make him turn down this route. I'd sit him down, look him in his giant foam eyes and ask him straight up, "What happened, BB?" I'd make him spit it out, because I can't stand seeing him like this. I'd tell him that there are sunny days ahead. Sunny days that will chase the clouds away. Then I'd probably give him the $5.
Don't look at me like that. He gave me way more growing up than you can put a monetary price on. I think I owe it to him, ok?!
[divider][/divider]
Big Bird wins that fight, hands down. Big Bird was raised on the Street. Molded by it. Barney is a tool. There's a reason dinosaurs went extinct.
[divider][/divider]
This hypothetical is hard to answer without a bit more context. Where are we? Are we on Sesame Street? Is he that wasted? Are we near Sesame Street to where I can just point him in the right direction? Are we even in the same city? Would I need to call him an Uber? Would I need to call him an Uber XL because of how big he is? To be honest, I'm not exactly sure what I would do if Big Bird asked me how to get, how to get to Sesame Street.
[divider][/divider]
First of all, again, I need more context. Did I invite Big Bird to stay with me until he gets back on his feet and I walked in on them? Are they out on the street doing it in public? If Jerry's question is would I be ok with it? I don't know, I guess? I mean, it is 2020. Love is love is muppet love, right? Are they even the same gender? Do they even have a gender? Is Elmo of age? Are statutory laws different on Sesame Street? Because technically, Elmo is 3-and-a-half years old, according to his Wikipedia page. And would they even be able to convict Big Bird, because he's made to portray a 6-year-old according to his Wiki.
Also, and this is just a side question to scratch the itch of my own curiosity, but how exactly does Elmo… you know? Because he doesn't exactly have genitals. I know he's highly ticklish, so is that how? Or??
[divider][/divider]
Oh, wow. I guess I'm not as well versed in the Sesame Street love triangles as I thought I was. You miss a couple of seasons of that show and you really miss a lot juicy plotlines. But no spoilers, I'm only on season 42.
I do have some questions though. Does Cookie Monster now have a thing for Elmo? Because I always had a hunch he was only into cookies. Is he just pissed that Big Bird brought sex into the picture of their friend group? Because we all know how that can really complicate things. Or did somebody slip some steroids into Cookie Monster's latest batch and he's just roided out and wanted to fight someone?
But to answer the question, I'd probably just keep walking and pretend I didn't see anything.
[divider][/divider]
Wow. Bet Denver didn't realize they were drafting such a deep mind to go with those hands, but here we are. Also, today is Jerry Jeudy's birthday.
Oh, and I still stand by my claim.
And this is a good reason why: