Have You Ever Been Placed On The I.R. For An Infection From A Leg Tattoo? Because Aroldis Chapman Has!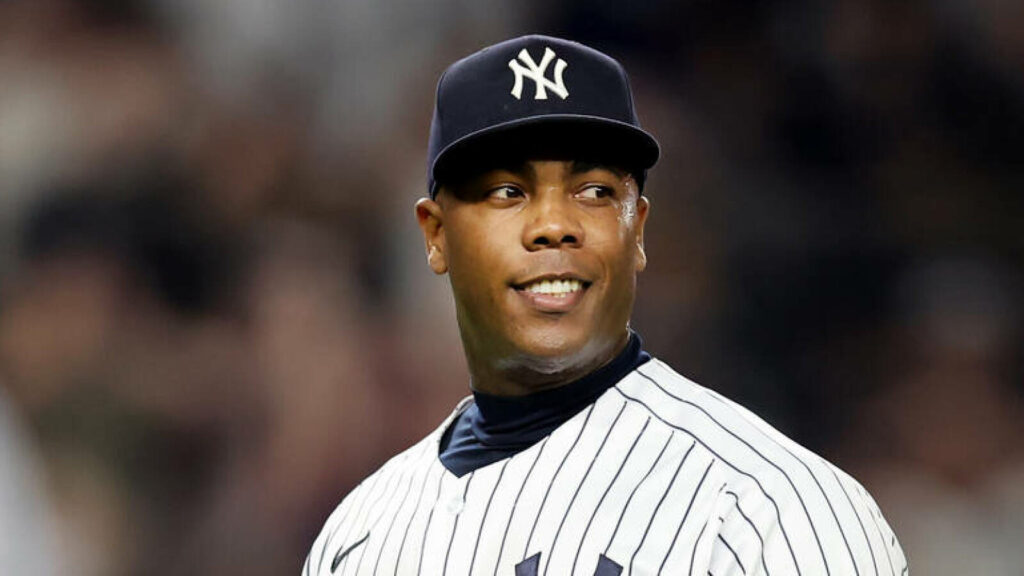 In the latest chapter of Aroldis Chapman's disappointing 2022 season, the New York Yankees placed their former closer on the 15-day injured list because of what manager Aaron Boone called "a pretty bad infection" on Chapman's leg, arising from a new tattoo.

via ESPN.com
In the latest chapter of ridiculous baseball injuries…
This may not be Marcell Ozuna getting in the face by a soap dish thrown from his wife or Zach Wheeler missing time after putting on pants, but it's pretty solid. I mean, an infection for a tattoo is one thing, but an infection for a tattoo on your LEG?! Was it a little heart by his ankle or a full-fledged butterfly on his thigh? Oh, and did he do it before or after rushing his sorority? Look, I don't want to ink shame. But as a dude, I can't think of any kind of "leg tattoo" that seems cool. Never has a guy gotten an ink tattoo and I thought, "badass!" Even calf tats are pretty douchey. No offense of course to anyone who has a calf tat. I'm not talking about yours. Yours is cool. I'm talking about every other douche with a calf tat. Like Aroldis Champman.
But regardless, this news is nothing if not funny. Aroldis, a guy who has had his fair share of domestic violence issues, who is now pitching for the Evil Empire getting sidelined because of a leg tattoo? I don't know if that's irony, but feels ironic enough to make it into Alanis Morrisette's song.
Although, he still holds merely the second funniest injury of the day, behind only the Ravens mascot.