Gen-Z Clue–A SPOILER-FREE Review of 'Bodies Bodies Bodies'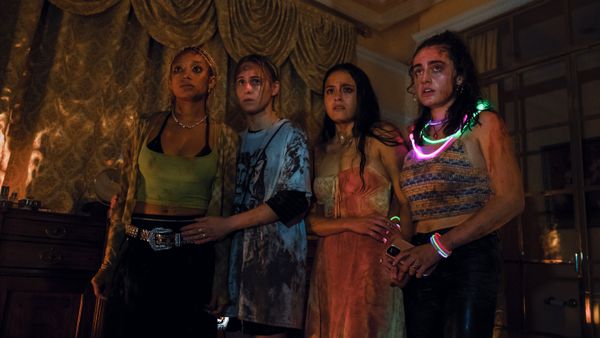 My head is still spinning. There I was thinking that I would be catching a quick movie after work. This would've left a few hours to grind on my 'Stardew Valley' farm before calling it a night at 9:30. A perfect Friday evening. Sure, 'Bodies Bodies Bodies' is very short–only clocking-in at about 90 minutes. After I left Alamo Drafthouse (blatant name-drop; please sponsor us) my night was spent frantically scouring the internet for anything I could find on this film. Articles, interviews, whatever–I just needed MORE.
Simply put, here was me walking out of the theater after watching 'Bodies Bodies Bodies':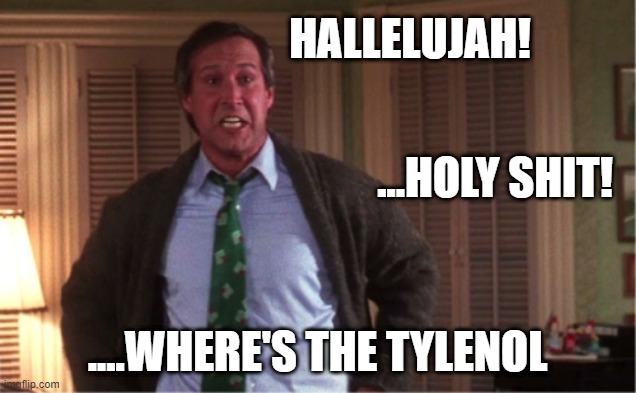 It gonna seem cliché to write it, but here we go. I was expecting one thing walking into this movie, and it provided me something completely different. I thought I would be getting "Gen-Z Clue" but luckily walked away with so much more.
Bored in the house, and I'm in the house, bored.
If you watch a trailer or read any spoiler-free plot summary on this one, you're gonna think it's just going to be a generic teenage whodunit. It even seems to unfold that way for the majority of the movie. If you Google "Bodies Bodies Bodies plot summary" this is what shows up:

What 'Bodies Bodies Bodies' sells us on early is its great cast and acting. The more well-known actors, Pete Davidson and Lee Pace, are solid–but really the four relative-newcomers steal the show. The story centers around Bee (Maria Bakalova) who joins her new girlfriend Sophie (Amanda Stenberg) on a trip home to meet Sophie's friends. They arrive at David's (Pete Davidson) home where him and Sophie's other friends, Alice (Rachel Sennott) and her new boyfriend Greg (Lee Pace), Emma (Chase Sui Wonders), & Jordan (Myha'la Herrold) are having a party to wait out an incoming hurricane.
From the start, there seems to be tension between Sophie and her old friends. Which in-turn leads to tension between Bee and Sophie's friends, and eventually Bee and Sophie. This is all exacerbated when the power goes out during a game of Bodies, Bodies, Bodies (think mafia or werewolf) and one of the friends (no spoilers) is found dead…like for real, dead.
A satirical (but un-cruel) look at Gen-Z.
If i'm going to give MVP to anyone for this movie, it has to be to Rachel Sennott who plays Alice. She truly embodies the film's soul as a Gen-Z'er with a heart-of-gold. I don't want to say she is the stereotypical zoomer, but her character seems to be the anchor of what the film is: a satirical view of Gen-Z. From her staunch defense of her much-older new boyfriend Greg, to her monologue regarding how time-consuming and difficult it is to podcast as a hobby (we get it), Sennot is truly the funniest character in the film and is really what brought me in as a viewer…even though she may not be the featured protagonist.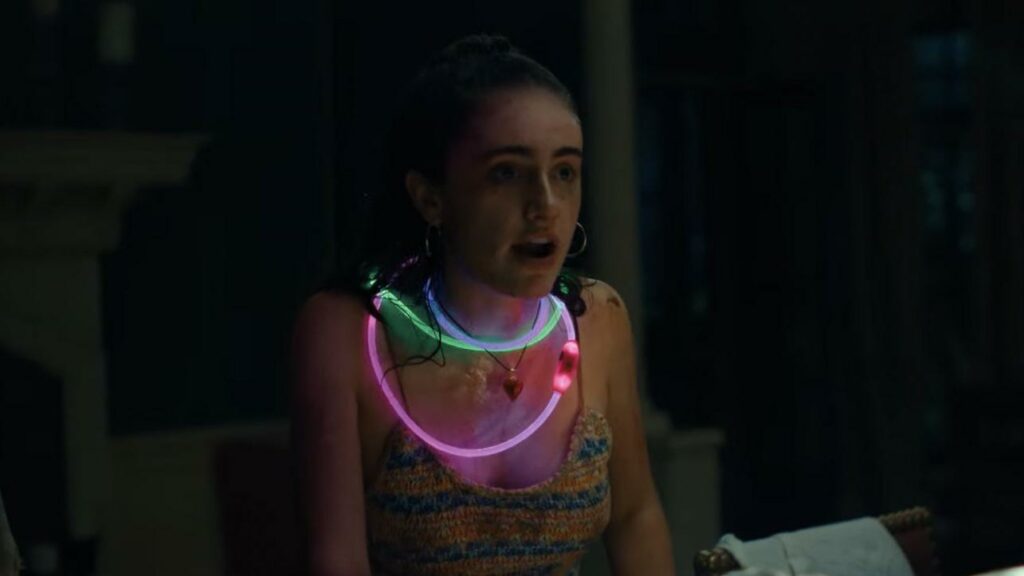 A movie, perfectly made for this moment.
Along with these stellar performances, is direction and cinematography that remarkably highlights what it would be like to be in a similar situation. Imagine having no power in a huge mansion, access to tons of cocaine and alcohol, and only the light of your cell-phone to guide you. All the while, your friends–one by one–start showing up dead. What director Halina Reijn and writers Sarah DeLappe & Kristen Roupenian have given us is another A24 horror treasure. 'Bodies Bodies Bodies' has jettisoned itself into one of my personal favorites of 2022 so far.
That being said, it is very much a movie that has been made for this moment. I'm not sure it will stand the test of time as a horror classic, but it is a great satirical (but not necessarily cruel) view of Gen-Z culture and our current society. All of this is wrapped up into a fantastic whodunit that keeps you guessing until the very end.
VERDICT: 4.5 out of 5 Stars (have to knock it half a point for making fun of people who meticulously plan out their day via Google Calendar; not cool A24)
So what do you think? Be sure to holler at us on Twitter (@korkedbats; @thecineboiz) and Instagram (@korkedbats2; @thecineboiz) and let us know how you feel.Also, be sure to follow Korked Bats on YouTube and The Cineboiz on Twitch to catch us live, and subscribe to The CineBoiz Podcast wherever podcasts are found!