Friday Fun: Babies and Basketball, Vol. 2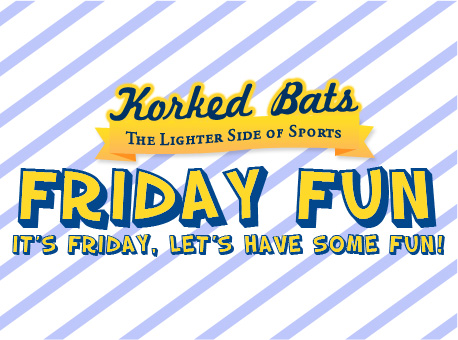 You may recall August 3rd of last year. If you don't, it's ok neither do we. مواقع مراهنات كرة القدم
However, we DO recall August 6th. مواقع المراهنات الرياضية We featured on Korked Bats a video of some guys who recreated the Dude Perfect trick basketball shot videos. With a baby.
Well, these same guys and baby (no, not that Tom Selleck movie) are back with another Dude Perfect Baby Edition video. Only this time they took the action to their beach house. It's all the same Baby Dude Perfect action you love only with a beach house kick. A Delaware beach house kick.
Sorry, I'm trying to hype this up way more than it probably needs to be. I mean, it's a cute baby making basketball trick shots on his Fisher Price basketball goal. العاب قمار كازينو That alone should have you sold on watching it.
To check out the first video in this series, check out Friday Fun: Babies and Basketball, Vol. 1