Hey Tim Tebow,
I've heard you are having a pretty rough week. First, you don't even get to be the backup quarterback for your own team. Then, you lose to the Titans. Which, let's be honest, no one remembers what team you guys even played which is making Tennessee fans super mad. Remember the Titans is what they say. Nobody remembers them because you had to sit out and your replacement got to play football. Yikes. You and your girlfriend also broke up. مواقع مراهنات كرة قدم That is the worst. Especially because she was pretty and rich. You could have retired. Now, who knows who you will end up with! My guess is Taylor Swift. Here are a few ways to get out of the dumps.
Start following @piratepugjack on Instagram. This is one cute little pug with one eye and a tongue that sticks out ALL THE TIME. His owners take a picture of him a day, so you will always have something to look forward to.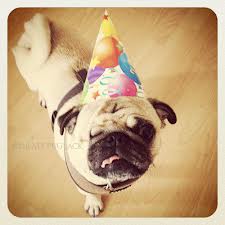 Believe me, that little pug face can and will do miracles for your and your bad days. Next, start following someone funny on Twitter such as @korkedbats or just read this tweet over and over. That's what I do on most days.
Let's be honest. You might not fully get the comedic value of this because you are probably too famous to have a Facebook account. Ask one of your less famous friends to explain it to you. Lastly, have a text message conversation with your best friend in ALL CAPS. لعبة فلوس حقيقية I promise it will make you feel better. موقع المراهنات على المباريات  The more ridiculous the conversation, the better you will feel. I promise.
Well, Tim Tebow, when you are feeling super sad, I hope a few of these things help. If none of them do, just remember that you have a sandwich named after you in a famous New York Deli. And that you have killer blue eyes. No one can take that away from you. I guess technically both of those can be taken from you, but lets not worry about the details.
Until next time, xo.
• • •
This post is a part of our bi-weekly The Ladies Room posts for Korked Bats.
Follow The Ladies Room on Twitter: @KBLadiesRoom – Or follow Erin, TLR writer: @erinmcgown
As always, be sure to follow Korked Bats and our up-to-the-minute sports jokes: @korkedbats