It seems like every time I flip on my TV or cue up ESPN.com in my web browser, there have been at least a dozen new free-agent signings or trades.  This is the Wild Wild West of the NFL calendar.  And no, I don't mean the awful Will Smith movie he chose to make instead of the Matrix, I'm merely referring to the fact that hundreds of players will sign contracts with new and old teams in a ten-day period.
So instead of scrolling through pages of transactions, we thought we'd bring you the Cliff Notes version of the first few days of the NFL's trade smorgasbord.
Reggie Bush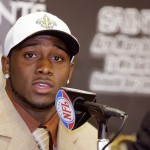 The former Heisman winner ran out of cash that he made while playing for the Trojans and Pete Carroll, so he's decided to take his talents to South Beach (I know I'm the 2,321,049th person to make that joke, and I won't apologize.  The Decision will be fair game until LeBron wins a title).  Bush will join a sub-par quarterback (Chad Henne), an overrated receiving corps (Davone Bess and the recently-stabbed diva Brandon Marshall), and an aging backfield (Ronnie Brown and Ricky "the Chronic" Williams who are both free agents and may not return).
Pros: He'll never feel more pressure than his basketball counterparts in the same city.
Cons: The Dolphins haven't employed a successful (and injury-free) running back since the Nixon administration.
Kevin Kolb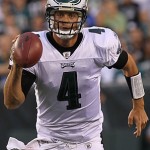 The crown-jewel of this year's free-agent crop.  Kolb is famous for never doing anything significant.  He has won less than 50% of the games he's started in his CAREER.  His career QB rating is 76.1.   He has only 11 TD passes (compared to 14 interceptions) for his career.  And because he went to the University of Houston, you can't even argue he played major college football!  Good luck to the Arizona Cardinals, who are destined to try and fill the large and holy shoes that Kurt Warner left behind.
Pros: Anyone is a step-up at quarterback than John Beck and Derek Anderson.
Cons: Kevin Kolb has fewer career wins than Jamarcus Russell.
Donovan McNabb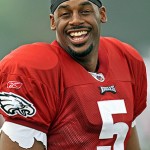 One of the top-5 fantasy Quarterbacks of the 2000's, McNabb probably can't believe he has been shopped around so much.  Luckily, it appears Minnesota is taking a chance on the former Pro-Bowler.  I, for one, think an offense that includes McNabb, Percy Harvin, and Adrian Peterson is terrifying.  As long as he doesn't send any lewd texts, he's a huge step up from their last guy.
Pros: McNabb is exceptional at getting his teams to the NFC Championship game, but no further (he's been to 5 NFC Championship games and only advanced to the Super Bowl once, which the Eagles lost).
Cons: His biggest potential target, Sidney Rice, left the Vikings the same day Donovan agreed to join the team.
Stephen Bowen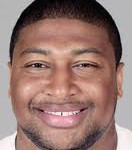 The stud defensive end scoffed at an offer from the Cowboys and has decided to join division-rival Washington.  I'm not sure whether I admire or hate this decision.  On one hand, he feels slighted by the Cowboys offer and wants to show them what he's really worth.  On the other hand, this move would be akin to Jeter flipping off the coffin of George Steinbrenner on his way to play for the Sox at Fenway.  Ok, maybe not that dramatic, but you get the picture.  I'm not sure it's ever excusable to willingly leave your team for a division rival.
Pros: He'll get a chance to prove his worth against the Cowboys at least twice a year for the next few seasons.
Cons: He now has 50+ former teammates that want to destroy him every time he steps on the field against them. He also must now fill all the gaps in his contract and smile.
Brett Favre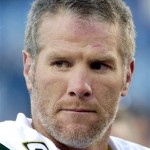 Number four is like the trick-candle that won't go out.  At first, it's cute.  People get excited, laugh, and even cheer when the candle re-lights itself.  About 40-45 seconds in, people are ready for that freaking candle to die.  We're well past the 40-45 second mark with Favre now.
He must have the same advisors as LeBron…
"Sure, Brett, I think people would LOVE to have you back.  What's that?  You're worried that fans will hate you because you've morphed into a perpetual liar that doesn't want to go to training camp and passes the blame for your inevitable season-ending interceptions?  Nah, people love you!  You're BRETT FAVRE!"
Pros: The potential for another Saturday Night Live sketch about Favre is worth him coming back a 12th time.
Cons: Favre coverage will most surely dominate 42% of SportsCenter during the upcoming season. And by 42% we mean 93%.
Brad Smith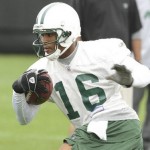 Maybe not the most flashy or attention-grabbing athlete, Brad Smith leaving the Jets is still big news.  Am I including him in my post because I'm a homer for Missouri football?  Maybe.  Can he still return a kick and punt for a TD in the same game?  Absolutely. Do I like answering my own questions? No question! It shouldn't be overlooked that the Jets will lose this triple-threat athlete to the Bills (and most likely will lose Braylon Edwards as well).  A large part of me is sad that Smith will waste away for the next four years on a team that couldn't win against Danny's Little Giants.  But another part of me is happy that he won't have to spend any more time around Rex "the Foot Whisperer" Ryan anymore.
Pros: He will be able to become a much larger part of an offense in Buffalo.
Cons: Besides the sub-zero temperatures, history of losing, and rumors that the franchise might move?  I can't find any cons.