Former NFL Coach Bill Cowher Arrested On Home Invasion, Talking Cable/Internet Options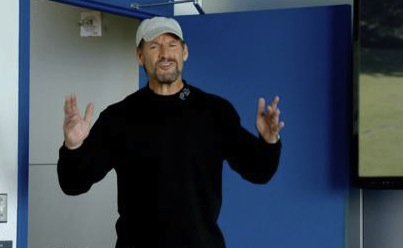 PITTSBURGH- Former Pittsburgh Steelers Head Coach and current NFL on CBS analyst/giggler Bill Cowher was arrested earlier this week on suspicion of stalking and home invasion according to police reports.
Cowher, who claimed to be the head coach of the media company Time Warner, seemed disoriented at the time of his arrest in a suburban Pittsburgh home. "He kept telling me how my internet needed to be faster and how much more I'd be able to enjoy TV with their new cable packages. I don't even own a TV!" said homeowner Fran Jewell.
According to police spokesman Jeff Randolph this wasn't an isolated incident. "We have had reports all around the city about a strange man with a large chin bursting into homes yelling about cable service. We initially thought it may have been Jay Leno but homeowners mentioned the perpetrator seemed to be humorous and likable."
"Don't be surprised to see this guys locked up for a long, long time," Randolph continued. "Forget the stalking and home invasion, trying to sell someone Time Warner Cable is grounds enough to lock this guy away for life."
We have obtained video evidence of the aforementioned events:
A statement, released from Time Warner, said the following:
"While we appreciate the excitement Coach Cowher has for our products and services, we would like for it to be known that he isn't an official member of the Time Warner family. We would like to send our heartfelt apologies to those affected by Mr. Cowher and hope that they would accept a coupon for 25 % off a order of popcorn at their local movie theater."
During his questioning, Cowher denied his obsession with Time Warner, but managed to convince 5 guards and 2 judges to switch their services over from Dish network. Cower is expected to appear in court any time between 10am and 6pm, next Tuesday.
• • •
This post was created by Joe. You can follow him and his jokes on Twitter: @JoeShowShow
Also, for up-to-the-minute sports jokes, follow Korked Bats on Twitter: @KorkedBats