Now that Jeff Fisher is gone. The Tennessee Titans still have a chance of keeping quarterback and text message apology enthusiast Vince Young, right?
This picture taken this morning outside of LP Field in Nashville should provide you with your answer.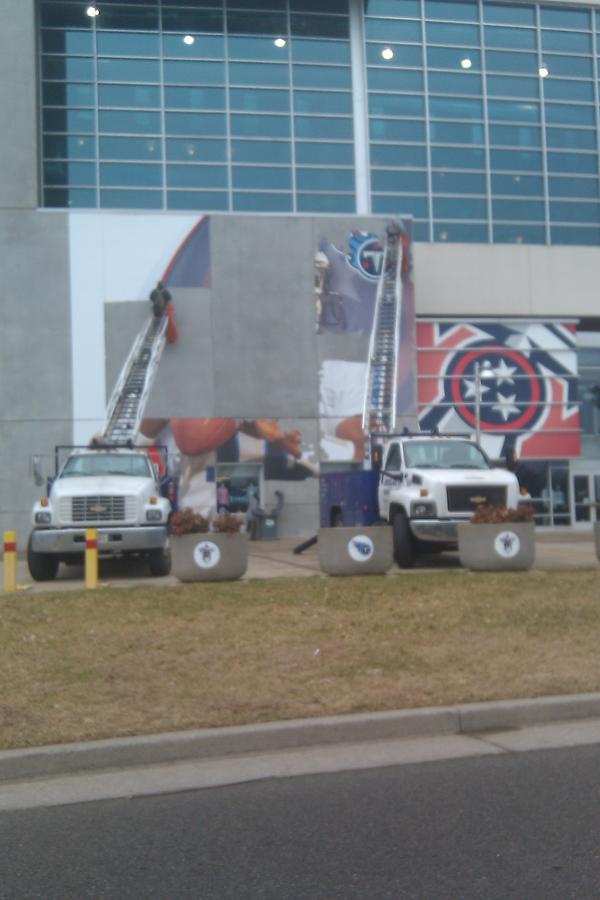 Although, for you die hard Vince Young fans that are in denial, they're probably just putting up an image of Titans poster boy and Pro Bowler Justin Babin. No? Not believable enough? Well, I'm sure they're just putting up a cooler, more hip photo of Vince on the side of LP Field. Maybe something like this: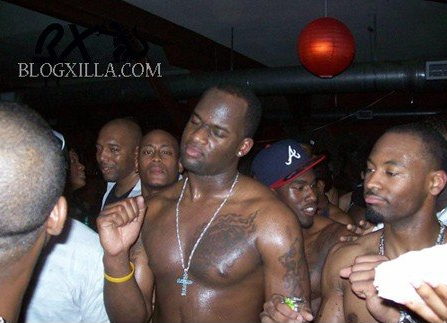 Let's face it, Vince Young is to Nashville what LeBron James was to Cleveland. A young player with a lot of promise, loads of great (or in Vince's case, minimal) talent, that has had their large banner in their city removed. Let's just hope, for the love of St. Vincent St. Mary's, that Vince doesn't do an hour long special this summer for who he is going to play for next season. Then again, even if Vince did film an hour-long TV special about his free agency, the TV signal would probably be intercepted.