Fine, I'll Reference The WNBA.
I haven't even celebrated my one month anniversary with Korked Bats yet, and I'm already getting bombarded with questions from people. In fact, if I had a dollar for every single time I was asked, "so are you going to write about woman's sports?" I would have a LOT of dollars. (I'm talking no more cheap knock off Vera Bradley handbags kind of dollars) But all these questions have got me thinking.
Raise of hands. Who watches the WNBA?
Just you sir… in the back…with the mustache?
Point taken.
Basketball + Men = years of greatness. Like a LOT of years of greatness. كازينو عربي
Basketball + Women = this one time a girl could slam dunk. Sorry, ladies.
Why DO the guys get all of the glory? Why is more fun to watch them dribble the same, slightly bigger ball, down the same court, to run the same plays and to try to get that same, slightly bigger ball into the same net? Why? Why do the guys get to have all the fun with their professional sporting dreams? لعبه الروليت
I've used my deductive reasoning to figure out a few potential reasons.
The WNBA doesn't necessarily have the best talent to draw from…
Also, have you heard what the WNBA names their teams?
This is real:
Minnesota Lynx
Atlanta Dream
Tulsa Shock
Chicago Sky
Connecticut Sun
Washington Mystics
Indiana Fever
Hey WNBA. if you need some more team name ideas, I may have some:
San Francisco Sprinkles
Jacksonville Jewles
Grand Rapids Giggles
Boston Butterflies
San Antonio Smaller Balls
Nebraska Nail Polish Removers
Portland Panties
Memphis Menopause
and the Montana Mammograms
The WNBA's coaches are probably doing their job, but they also look like they are about to remind us to go clean our room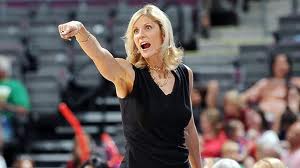 or that they just realized that you once again washed your shoes in the dishwasher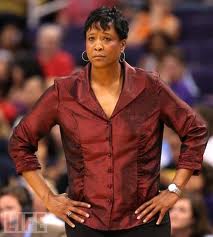 or that NaNa wants you to march back over to the candy isle and get her a Mr. GoodBar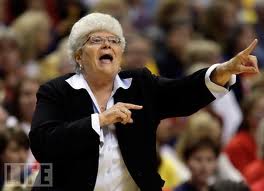 We may never understand why it's just so much less fun to watch girls play sports, so until we figure out how to get ratings up with out having to play everything in a bathing suit, let's let the boys have this one.  We can hold on to the things we know we are better at. موقع رياضي *
* – Hosting The View and childbirth.
If you've enjoy The Ladies Room here on Korked Bats, be sure to get more of it everyday of the week by following @LadiesRoomKB on Twitter.